Unique Cool and Trendy Wall Tapestry Hangings
Wall tapestry hangings can really give your home much needed texture, color and ambiance. A well placed wall tapestry will draw the attention of your family and friends.  I constantly get compliments on a couple of my Thomas Kinkade wall tapestries.  There are many different styles of Wall Tapestry Hangings from ultra modern to more traditional.   In addition to styles, you can get different sizes, materials and shapes.
Below you will find some of my favorites and I even found some that are not only popular but inexpensive.
Wall Tapestry Hangings – Thomas Kinkade Wall Tapestries
There is nothing more beautiful than Thomas kinkade wall tapestries as evidenced by the photo on the left. Thomas kinkade home decor and wall art have a magical way of taking us to another world. I have seriously found myself getting lost in his wonderfully hypnotic art. Another reason I like to use Thomas Kinkade home decor is because its timeless.
Equally important is this fabulous piece of art is made here in the United States. You will also appreciate that this is easy to hang. The decorative rod you see is sold separately but is worth it to complete the look.
Overall, you can not go wrong with this beautiful large wall tapestry and lets not forget these make great housewarming gifts.
Psychedelic Sun Tapestry with Hanging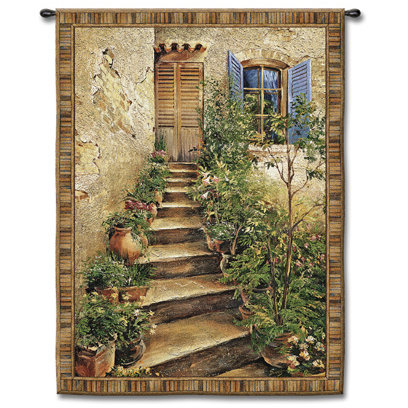 Roberta Tuscan Villa II Small by Roger Duvall, Roger Tapestry
Colorful Psychedelic Trippy Kaleidoscope Mandala Tapestry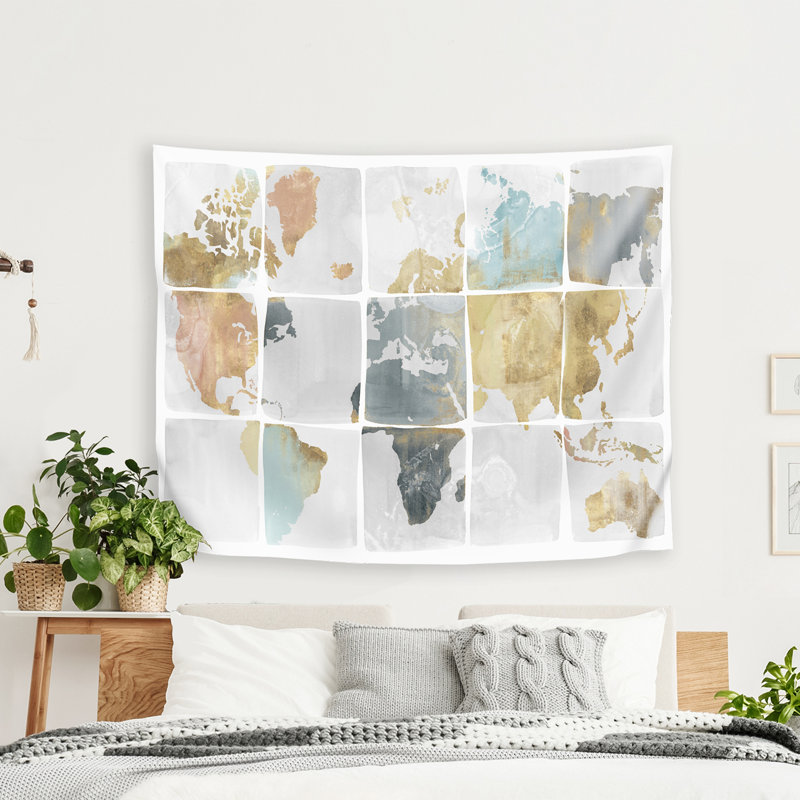 PI Creative Art Tiled Map Tapestry – World map wall art
Coastal Lighthouse Fantasy Print Tapestry by Pamela Arsena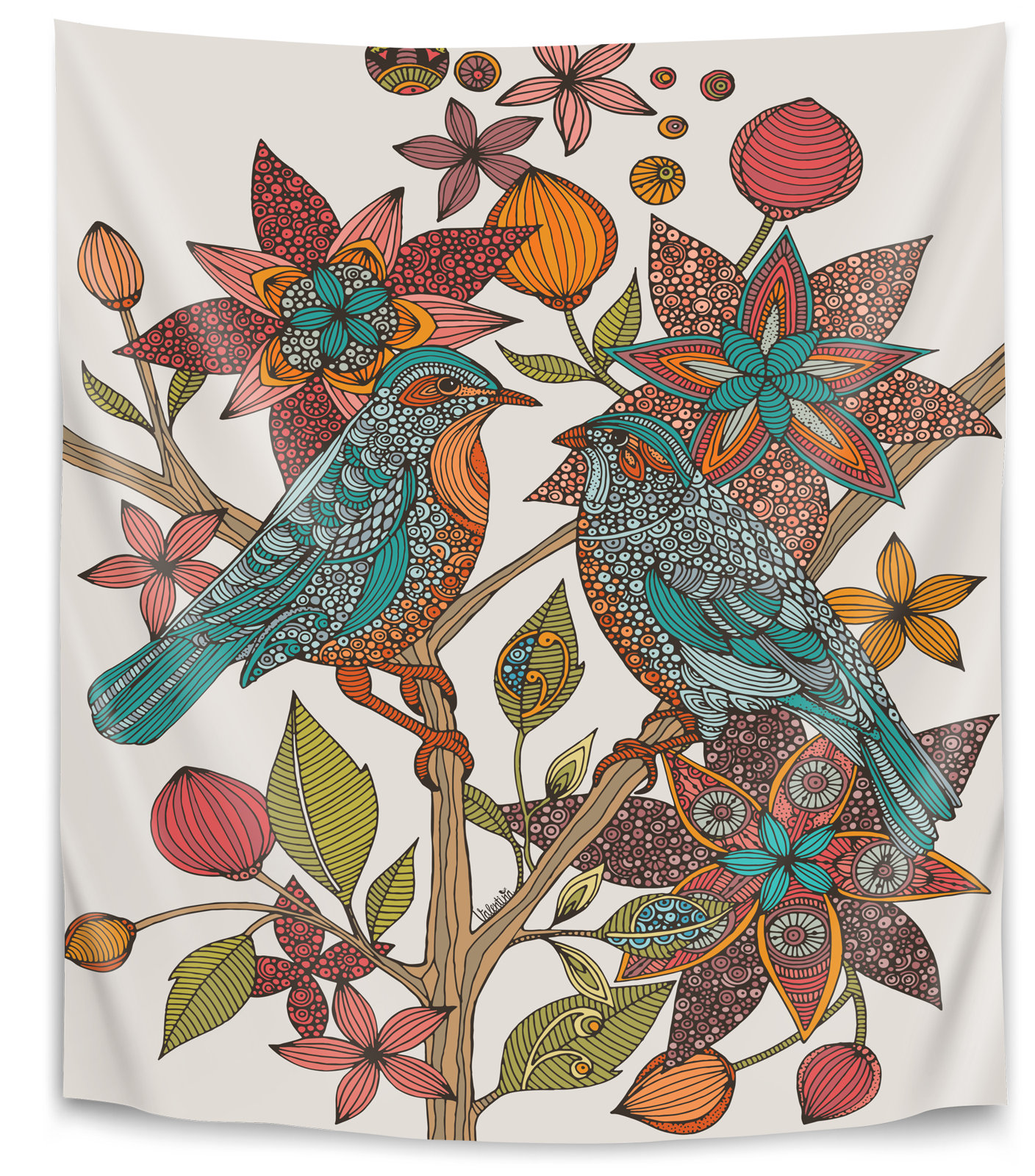 Trendy Wall Tapestry – Microfiber Valentina Ramos Tapestry
Currently Trending  Popular and Cute Wall Tapestries and Hangings
Home decor trends can give great inspiration and motivation to make your home an oasis.  Therefore I wanted to include some of today's most popular wall tapestry hangings so that you will know what is stylish, crazy-popular and cool.   Indeed check out these trendy tapestries below and let me know what you think.
Wall Tapestry Hangings – Colorful Beach Shoreline Print Tapestry
Corona Decor Garden Bounty Tapestry Wall Hanging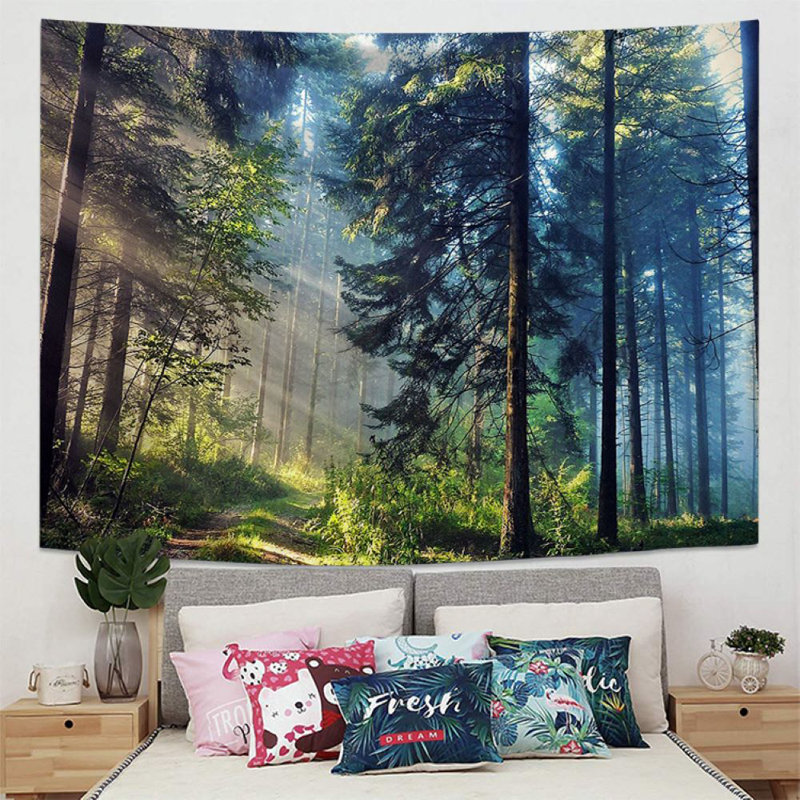 Polyester Nature Woods Room Decoration Tapestry with Hanging Accessories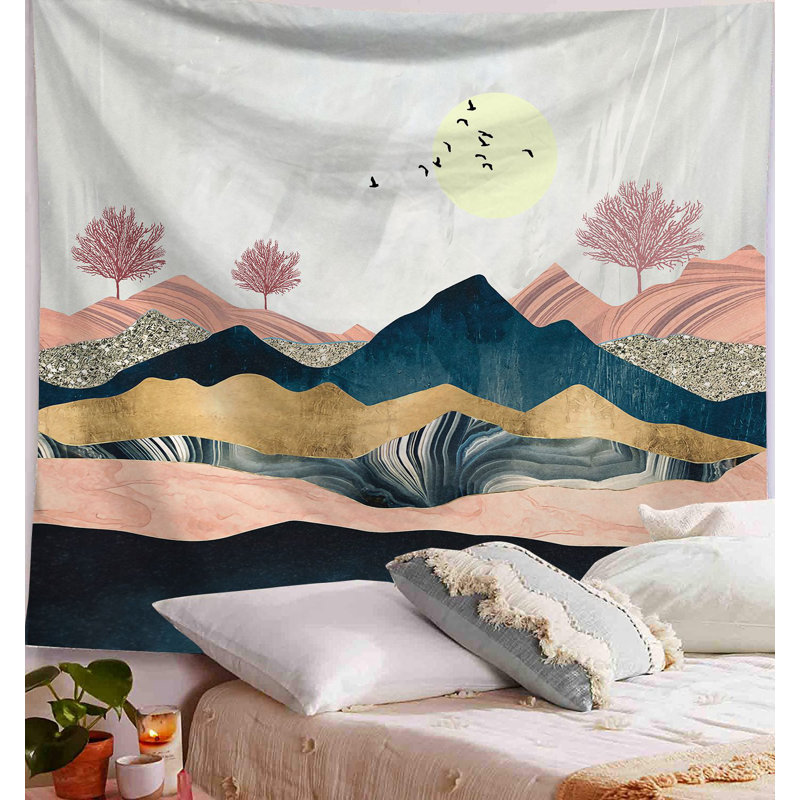 Sunset Mountain and Forrest Polyester Tapestry with Hanging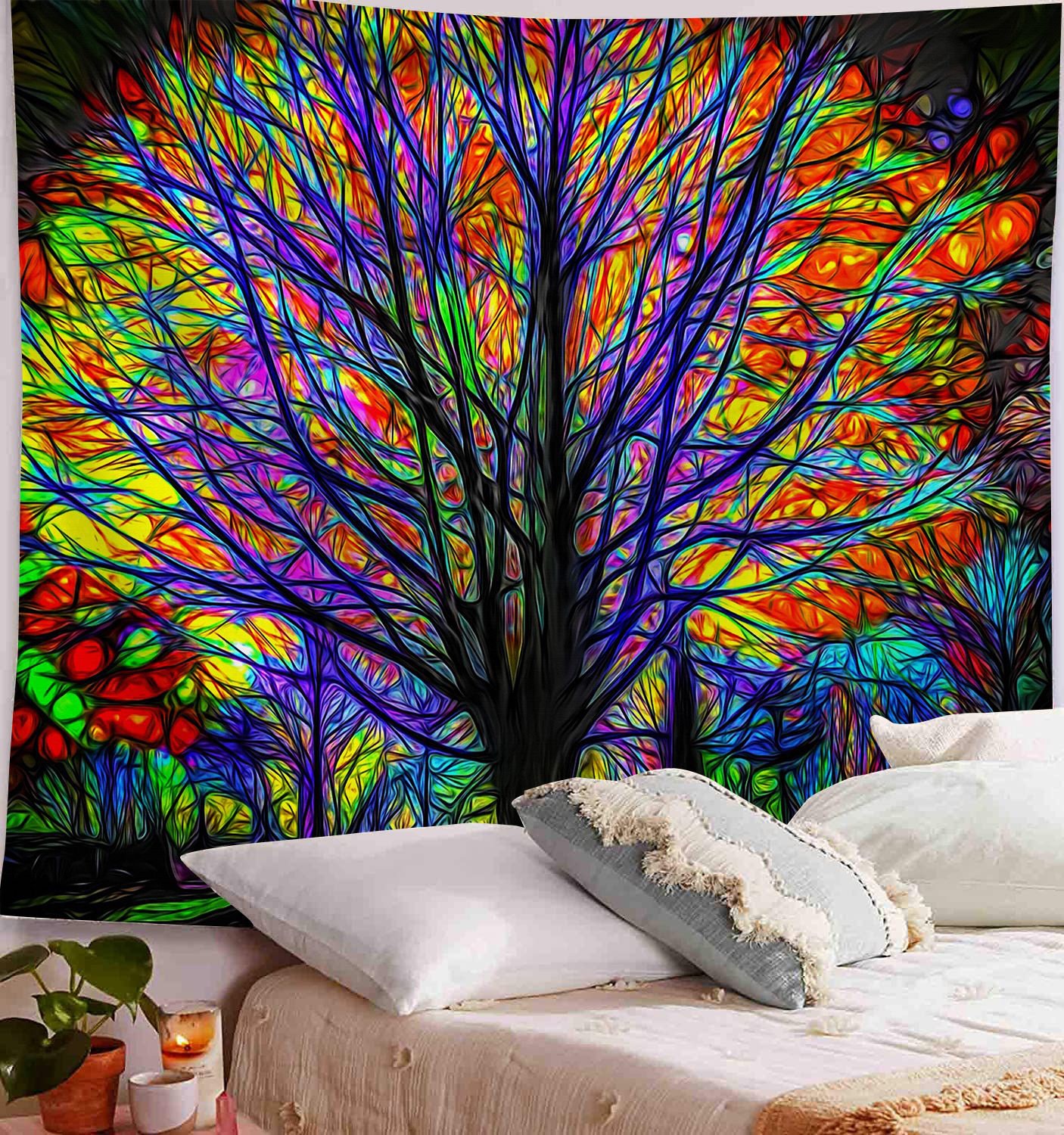 Rainbow Tree Polyester Tapestry with Hanging Accessories Included
Colorful Hipster Watercolor Brush Strokes Artwork Tapestry
Wall Tapestry Hangings – Effortless Wall Decorating
I absolutely love decorating with wall tapestry hangings.  They are a breeze to hang, clean and they look absolutely beautiful.  Additionally wall tapestry hangings make great gifts for college students, military and anyone who wants to decorate without damaging the walls.
Green Wall Hanging – Fine Art Tapestries – green fabric tapestry
Wall Tapestry Hangings – Mystic Fairy Tree of Life Enchanted Forest Mystical
Beautiful World Map Antique Fine Tapestry – World Map Wall Hangings
Manual Iris Fields Grande Tapestry Wall Hanging
Fine Art Tapestries – bird wall art decorations
Wall Tapestry Hangings by me (Pamela Arsena)
Recently feeling inspired by much of the home wall art seen here. I decided to create some of my own wall tapestry hangings.  Please let me know what you think of my own creations in the comments section below
Esoteric Floral Print Tile Mandala Artwork Tapestry by Pamela Arsena
Love of Music Piano and Flowers Tapestry by Pamela Arsena
Music City Symphony of Instruments Tapestry by Pamela Arsena
Vivid Moon Light Paradise Artwork Tapestry by Pamela Arsena
Color Music Festival Party Concert Print Tapestry by Pamela Arsena
Colorful Hipster Fabric Print Tapestry by Pamela Arsena
Wall Tapestry Clearance
As a savvy shopper, you appreciate a killer sale. There are some fantastic finds below so enjoy the wall tapestries sale listings below. Please don't forget to drop by and say hi in the comments section.
Flowers of Summer Floral Print by Pamela Arsena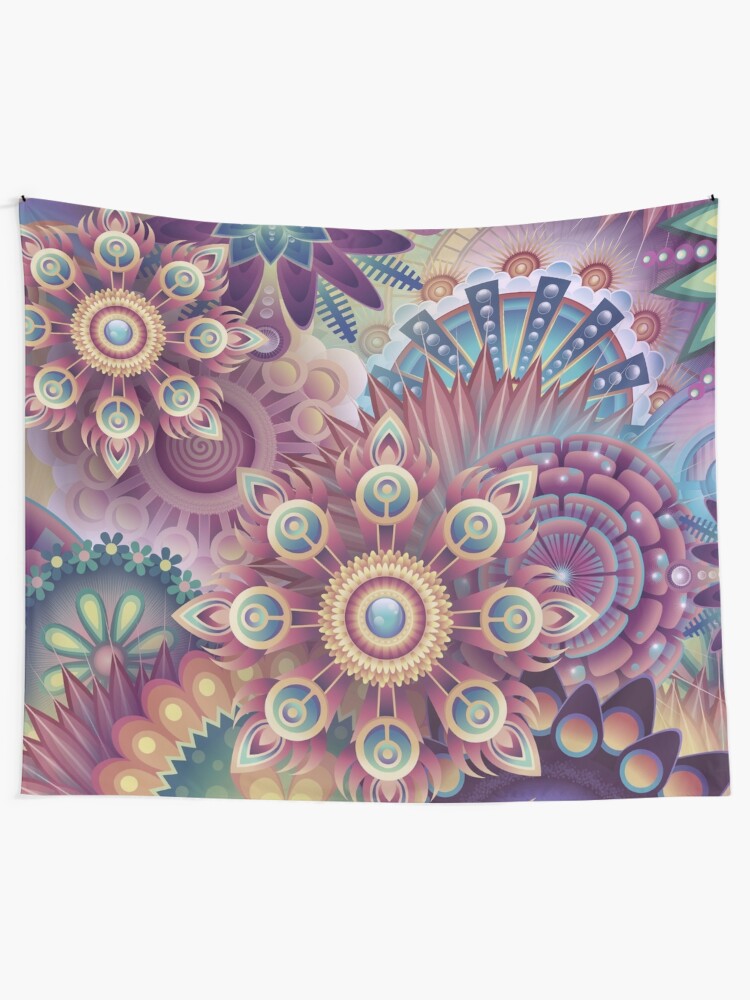 Psychedelic Abstract Print by Pamela Arsena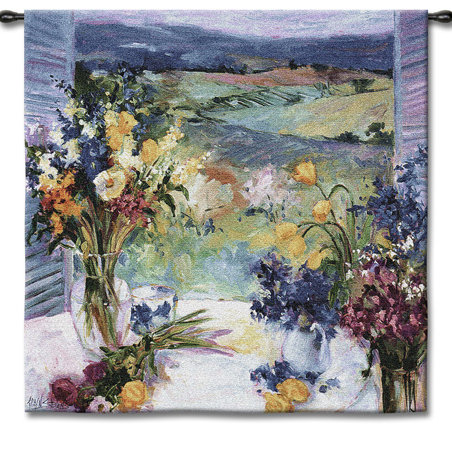 Tuscany Floral Small by Allayn Stevens Tapestry
Floral Elegance Vintage Roses Shabby Chic Home Decor and Style Collection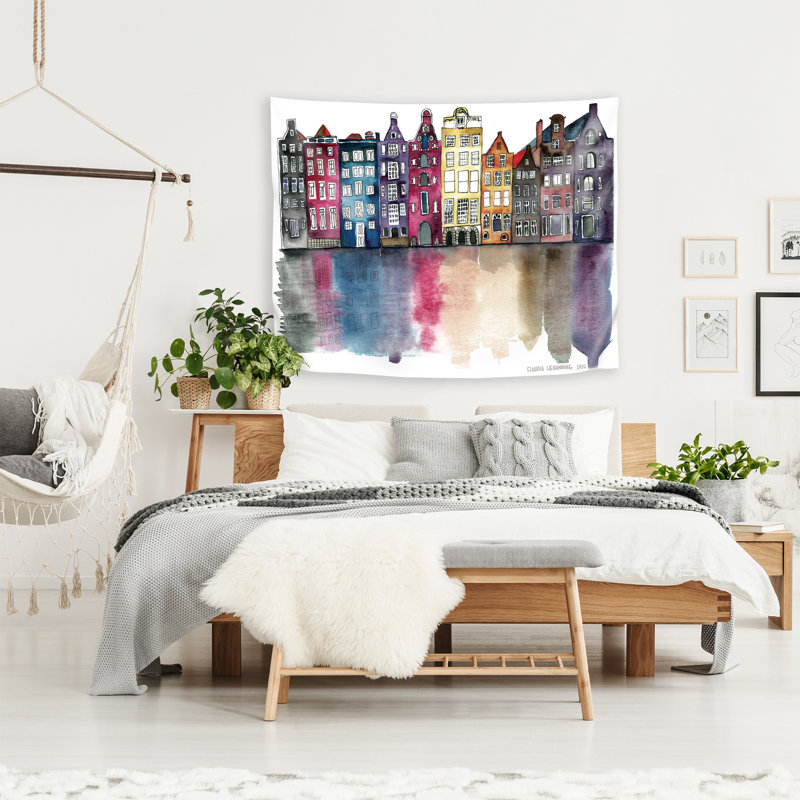 Wall Tapestry Hangings – Microfiber Claudia Liebenberg Tapestry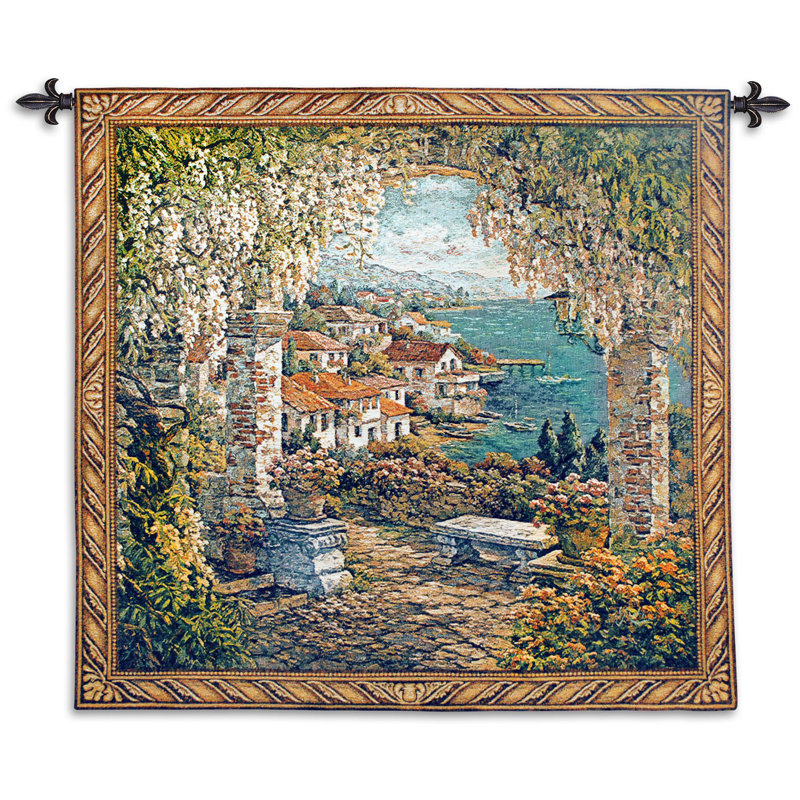 Seaview Hideaway by Yuri Lee Tapestry- Ornate Wall Hangings
You may enjoy these other Home Wall Art Decor Posts