The aesthetics of your home can create a sense of comfort and express your personality. Among the leading trends in home décor in 2023, Ombre Wall Art and Ombre Interior Decorating Ideas stand out for their sheer vibrancy and appeal. This blog post dives into the world of ombre interiors and provides insights into how you can incorporate these enticing trends into your home. Keep reading and feast your eyes on a plethora of ombre-infused interiors that are guaranteed to inspire your creativity.
Understanding Ombre: Before we explore the various ombre decorating ideas, let's grasp the concept of ombre. Ombre is a French term meaning "shaded" and in décor, it refers to the gradual blending of one color hue into another, usually moving tints and shades from light to dark. This technique can be applied to fabrics, wall paintings, furniture, and more, giving a sense of depth and a touch of modern sophistication.
Ombre Wall Art – A Splash of Elegance:
DIY Ombre Paintings: One of the most accessible ways to incorporate ombre wall art is through paintings. Create your own DIY ombre painting by selecting two or more colors and blending them together on a canvas. Start with the lightest shade at the top and gradually work your way down to the darkest at the bottom.
Fabric Wall Hangings: Another unique approach is using fabric with an ombre effect. Hang these fabrics like tapestries and allow their cascading colors to add warmth and depth to your walls.
Oversized Ombre Prints: Invest in large-scale prints with ombre effects for a more dramatic impact. These prints can serve as a focal point in a living room, dining area, or bedroom.
Implementing Ombre in Interior Decorating:
Ombre Curtains: Ombre curtains are an excellent way to incorporate this trend without committing to permanent changes. Choose curtains with a subtle transition from light to dark shades that complement the color scheme of your room.
Ombre Furniture: Ombre isn't just for walls! You can refinish furniture pieces like dressers, chairs, or bookshelves using ombre painting techniques. This adds an unexpected yet stylish element to your spaces.
Ombre Beddings and Pillows: For a more subdued implementation, consider ombre beddings and pillows. This can add a touch of modern flair to your bedroom without overwhelming the space.
Ombre Rugs: Ground your space with an ombre rug. These rugs can tie in the various colors of your room and add an extra layer of coziness.
Tips for Selecting the Right Ombre Style:
Consider the Space: Before diving into ombre décor, assess the space you want to decorate. Ombre can add depth and interest, but an overdone room can look cluttered. Balance is key.
Color Choice: Choose colors that are either complementary or in the same family. This ensures a smoother transition and a more harmonious feel.
Experiment with Textures: Ombre effects can be enhanced by playing with textures. Combining different materials like fabric, metal, or wood can add an extra dimension to your ombre interiors.
Integrate with Other Styles: Ombre doesn't have to stand alone. Integrate it with other styles like minimalistic, boho, or industrial to create a rich, layered look.
Ombre Wall Art and Ombre Interior Decorating Ideas are a contemporary approach to elevate the aesthetics of your home. Through creative experimentation with colors, textures, and styles, you can infuse your spaces with personality and sophistication. Don't stop here, as there is an abundant treasure waiting for you in the world of ombre art. Explore the fantastic gallery on our page and discover interiors featuring ombre wall art that will inspire and guide you in creating your perfect ombre space. Your dream home is just a few color gradients away!
Unleashing the Splendor of Autumn: Ombre Wall Decor and Interior Decorating Ideas
In the embrace of autumn, nature gifts us with a plethora of colors that can inspire the interior of our homes. One arresting trend that captures this essence is Ombre wall decor with a focus on autumn wall art. Imagine waking up each day to walls that whisper the poetry of falling leaves and cozy nights. Here's how you can transform your space with Ombre interior decorating ideas.
Ombre Wall Decor – A Canvas of Colors
When it comes to Ombre wall decor, blending is key. The allure of Ombre is the seamless transition of colors, much like the leaves changing hues. The wall behind your bed can be transformed into a work of art by using paint or wallpapers that gradually shift from a deep navy blue to a vibrant orange, mimicking the night sky illuminated by the fiery autumn sunset.
Incorporating Autumn Wall Art
To take this concept a step further, add some autumn wall art to the mix. From intricate leaf patterns to painted landscapes, autumn wall art can be an ode to nature's grandeur. Select pieces that complement the colors of your Ombre wall and arrange them in a manner that tells a story. The inclusion of metallic accents in the form of picture frames or wall hangings can further enhance the regal feel.
The Flair of Fall on Your Walls
Another aspect of Ombre wall art is the introduction of textures. Use fabric or faux foliage to create an accent wall that looks and feels like an autumn forest canopy. A wall draped with leaves in shades of red, orange, and yellow can be both visually captivating and comforting. Moreover, the inclusion of pumpkins and other fall-themed elements can lend authenticity to your setting.
Furnishings That Complement Ombre Walls
It's not just about the walls; your furnishings play an integral part in the Ombre interior decorating story. Opt for bedding, pillows, and throws in earthy tones and rich textures. Combine materials like velvet and cotton to add depth and intrigue to your interior. Pay attention to the balance and cohesion between your Ombre wall decor and furnishings to ensure a symphony of visual delight.
In summary, Ombre wall decor peppered with autumn wall art can breathe life into a space, making it a sanctuary that celebrates the richness and warmth of fall. Remember to harmonize colors, textures, and elements to create a room that is not just beautiful, but also tells a story.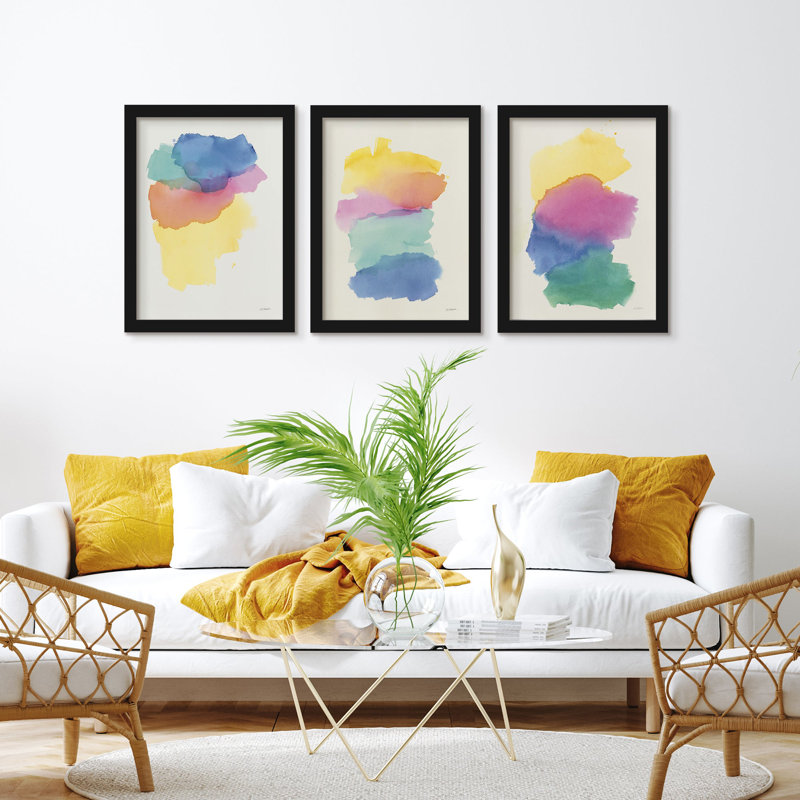 Colorburst Ombre Wood by Mike Schick PaintingView Details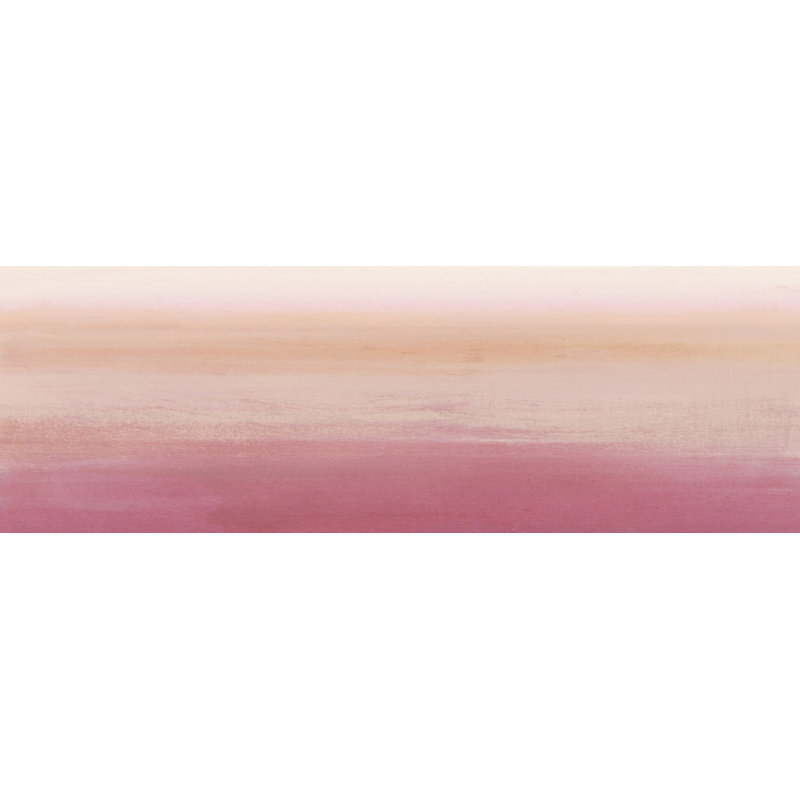 Apricot Ombre IV On Canvas Painting: Ombre Wall ArtView Details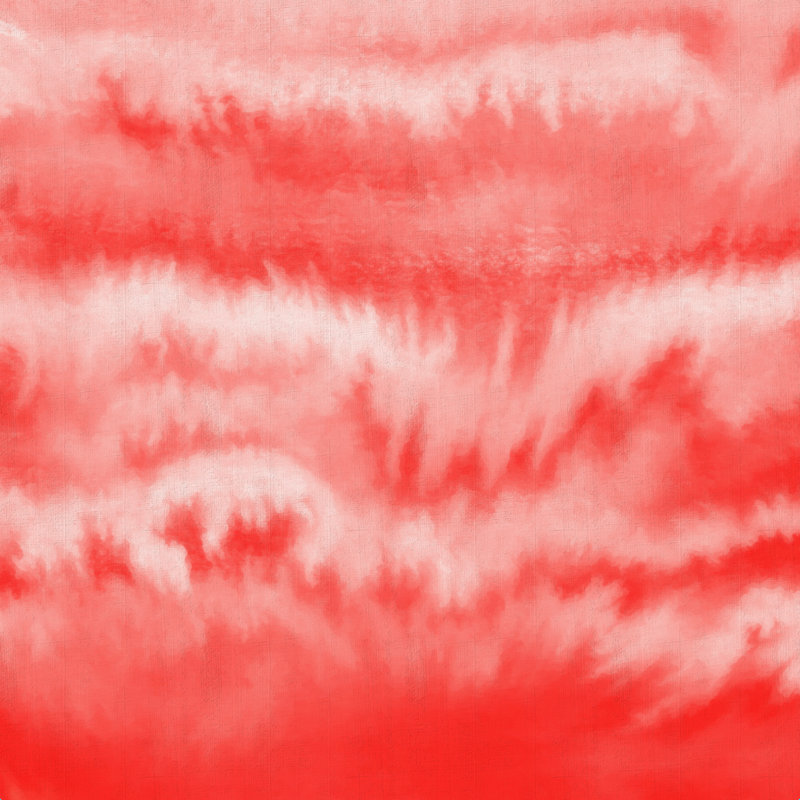 Ombre Waves Persimmon On Canvas Graphic ArtView Details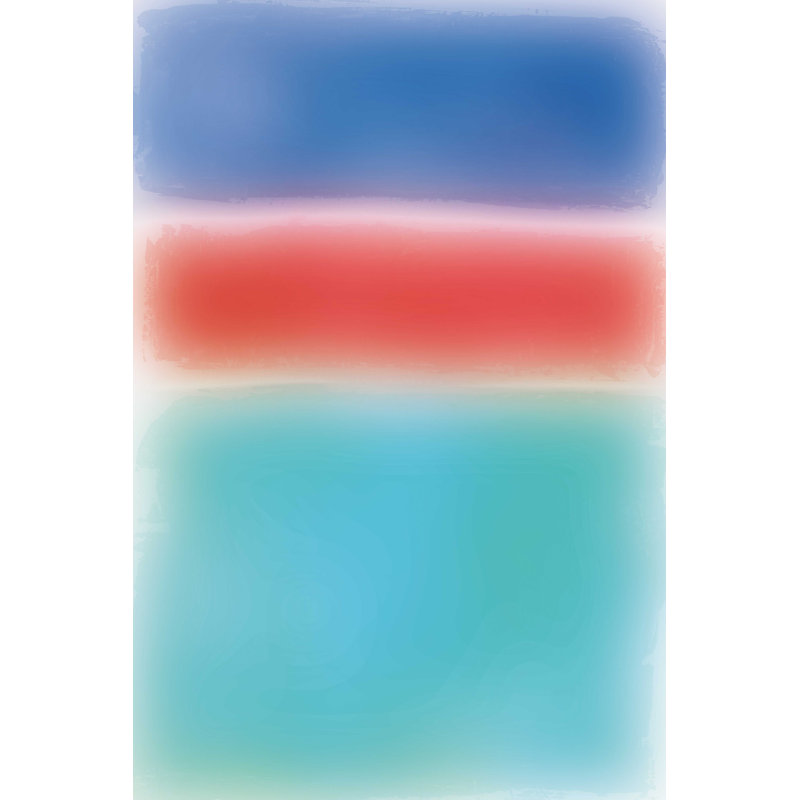 Schofields Ombre I On Canvas by Wild Apple Portfolio PrintView Details
Rainbow Flow 1, Colorful Ombre Stripes Abstract by Julia Di SanoView Details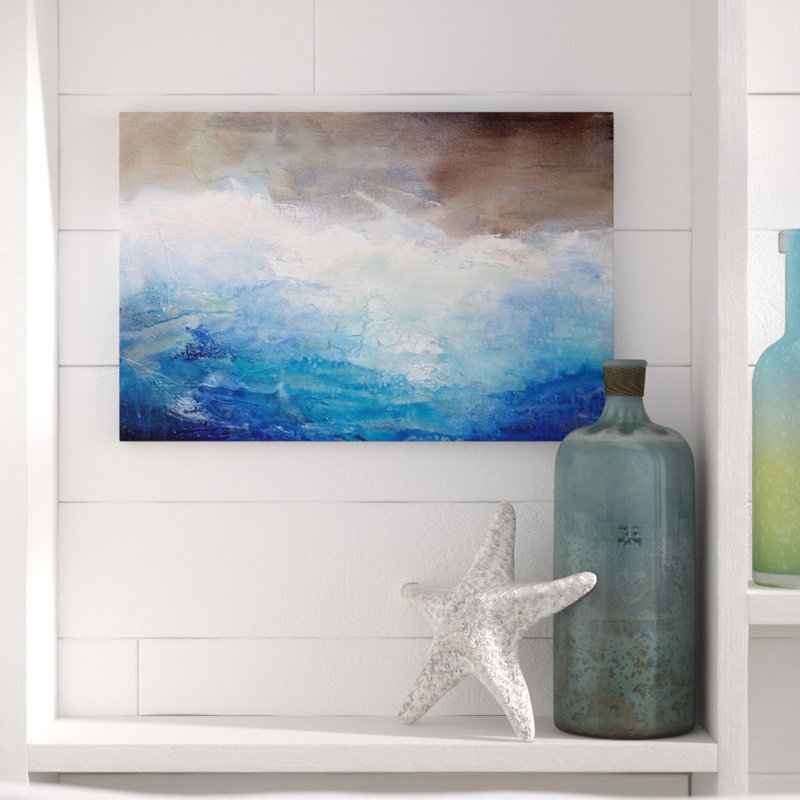 Ombre Blue On Canvas by Karen Hale -CanvasView Details
The Allure of Shadows: A Mesmerizing Dance Between Ombre Wall Decor and Autumn Wall Art
In the realm of interior design, there's something profoundly captivating about the intertwining of light and shadow. This play of contrasts forms the bedrock of Ombre wall decor, where shades gradually transition from one hue to another. But when you add the mystique of autumn to this blend, it elevates the décor to a level where it's nothing short of artwork. In this section, let's explore how the interplay between Ombre wall art and autumn motifs can enchant your space.
Unveiling the Spirit of Autumn Through Ombre Wall Decor
Ombre wall decor, with its intrinsic gradient, can ingeniously summon the mysticism of autumn nights. Visualize the deep reds akin to falling leaves, transitioning into the blackness of the midnight sky. This very color scheme can be employed on your walls to create a backdrop that's not only dramatic but also deeply reminiscent of autumn.
Entwining Nature's Artwork with Ombre Wall Art
Building on the enchanting Ombre wall decor, incorporating autumn wall art is the key to unlocking the spirit of the season. Pieces that depict leaves, bare trees, or even a harvest moon can be spectacular additions. The secret here is to choose artwork that does not overpower the Ombre effect, but rather, blends into it as if it were part of the same canvas.
Marrying Textures and Elements
A sumptuous palette calls for rich textures. Layer your space with sumptuous fabrics and opulent finishes. In bedding, for instance, an array of grey and burgundy cushions can echo the colors of the Ombre wall, while a lush throw can lend warmth. For an additional touch, adding dried autumn leaves and dark wood elements can evoke the essence of a forest at dusk.
Lighting – The Final Stroke
In this thematic setting, lighting plays the role of an artist's final brushstroke. A chandelier or lamps with a soft, muted glow can mimic the light of a full moon, adding an ethereal quality to the Ombre wall decor and autumn wall art.
By amalgamating Ombre wall art with autumn motifs, you are inviting into your space the magic that resides at the cusp of light and shadow. It's an ode to the ethereal beauty of a season that, much like the décor, holds within it a world of contrasts.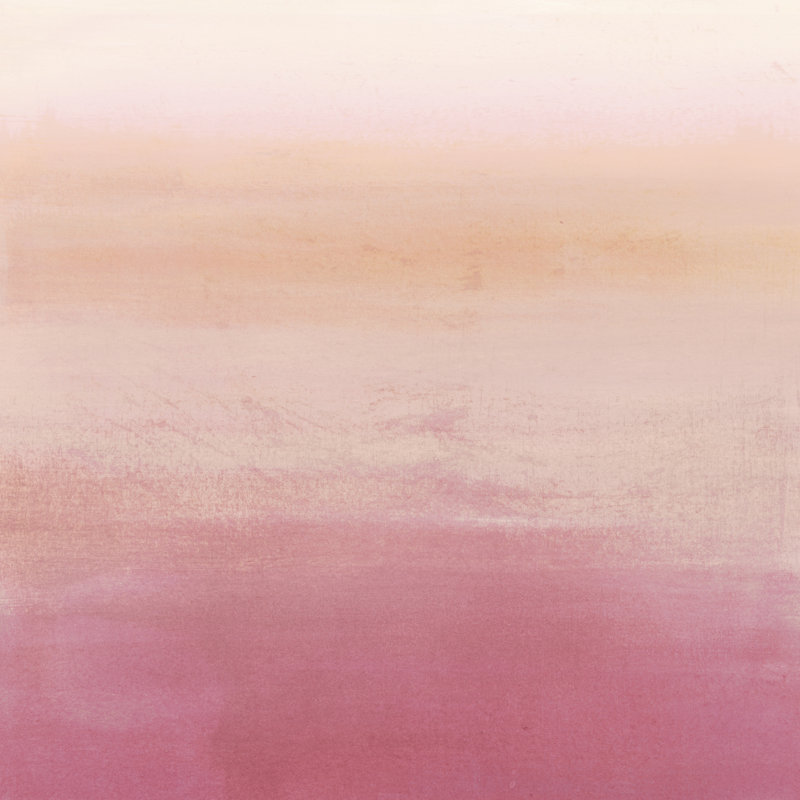 Ombre Wall Decor: Apricot Ombre I On Canvas PrintView Details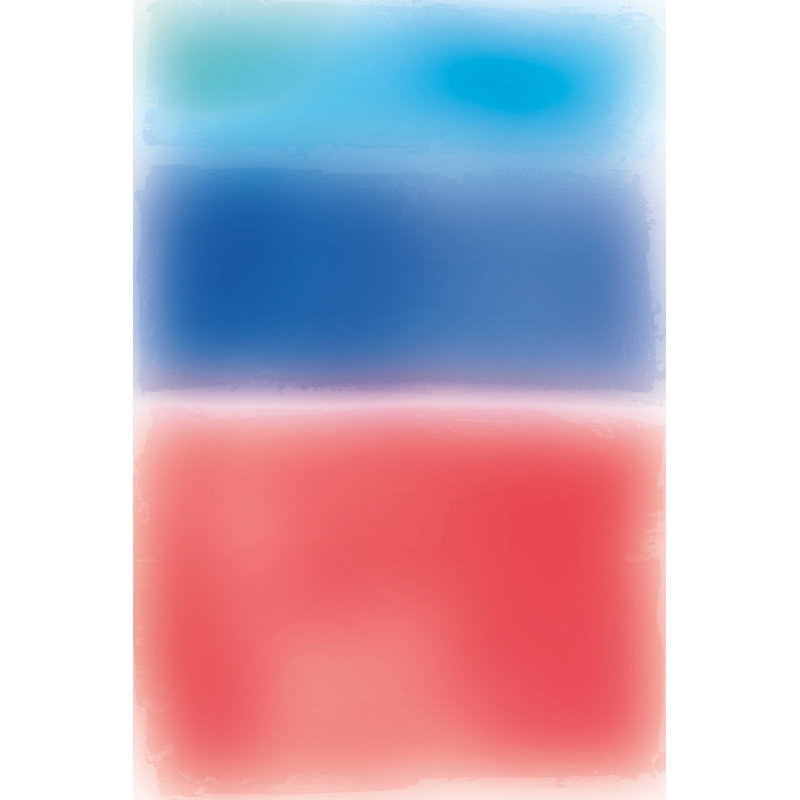 Choya Ombre II On Canvas by Wild Apple Portfolio PrintView Details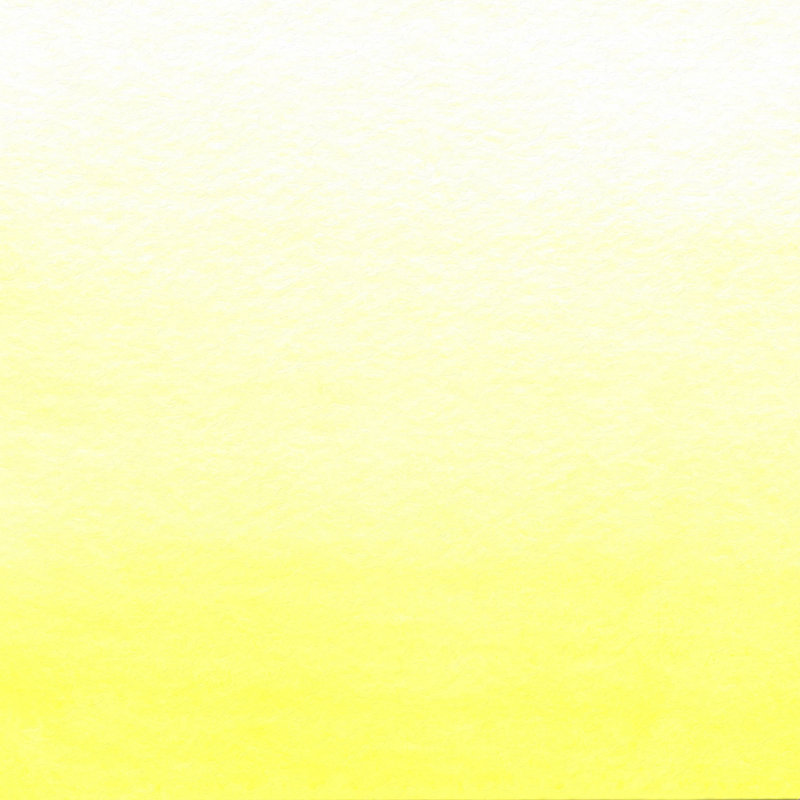 Social Proper Lemon Ombre On Canvas by Elizabeth EadieView Details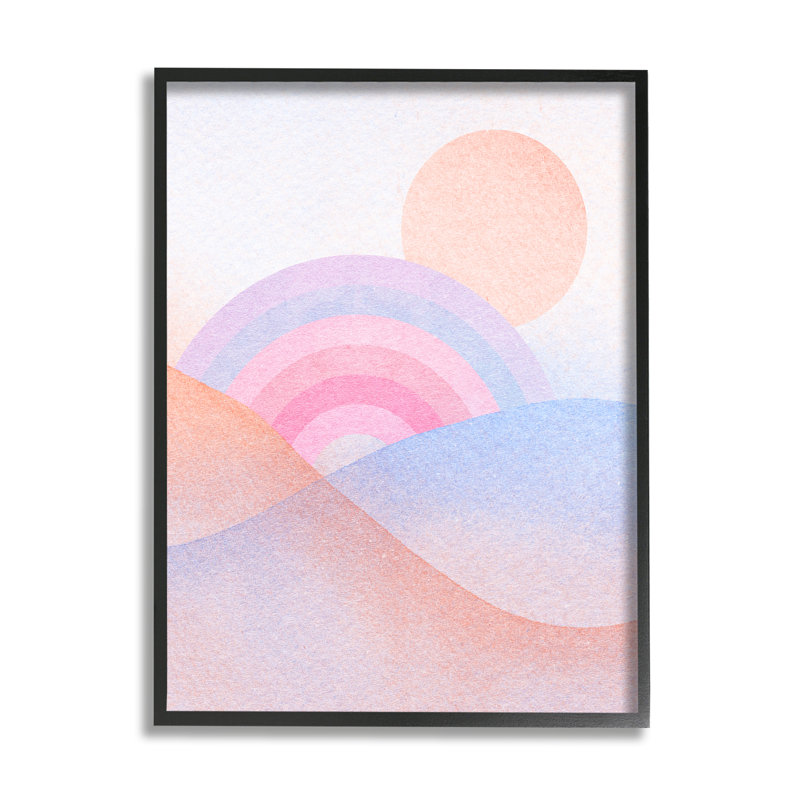 Rainbow Hills Landscape Blue Ombre by Lil' Rue Graphic ArtView Details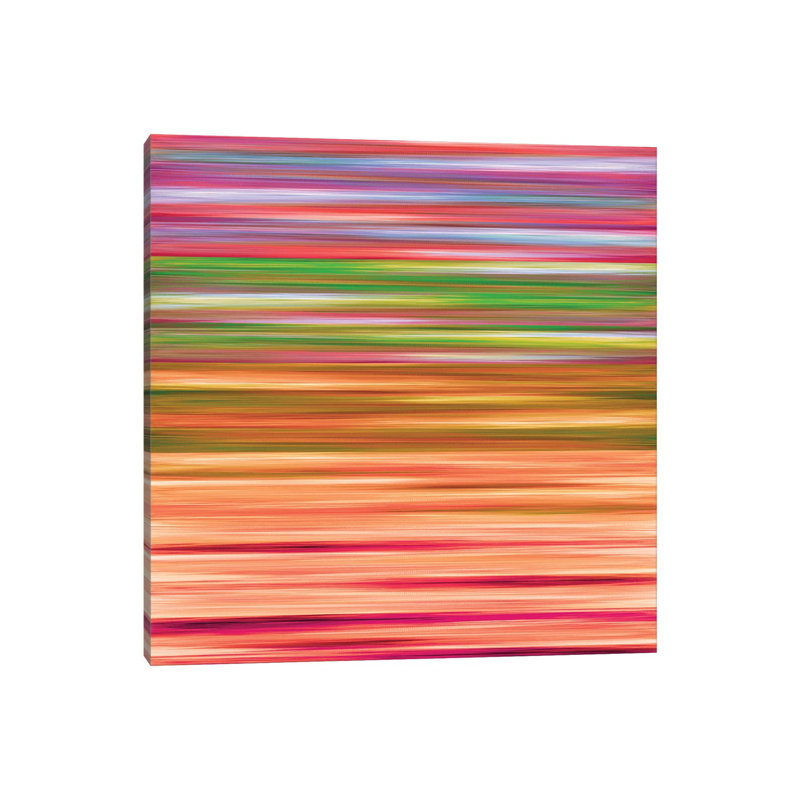 Rainbow Flow 4, Colorful Ombre Stripes by Julia Di Sano PaintingView Details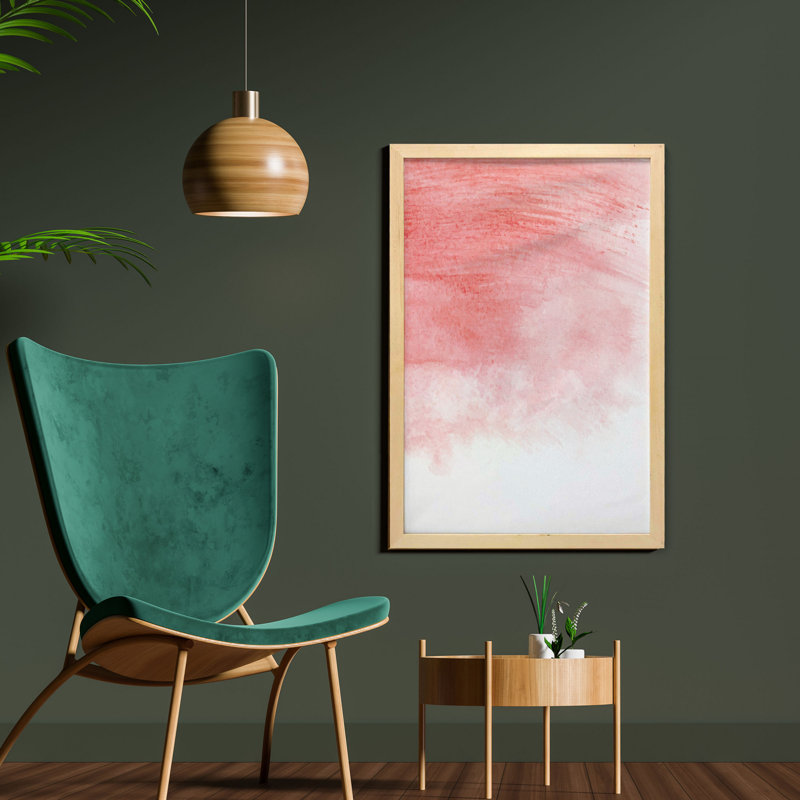 Brush Strokes With Ombre Effect Framed On Fabric PaintingView Details
Harvest Hues: Breathing Life into Living Spaces with Ombre Wall Decor and Autumn Wall Art
The essence of autumn is steeped in the warmth of earthy colors and the whisper of leaves underfoot. Capturing this coziness in interior design is an art in itself. With Ombre wall decor and autumn wall art, it is possible to recreate the magic of harvest season within your living space. Let's embark on this journey of transformation.
The Canvas of Twilight – Ombre Wall Decor
In this lively living area, Ombre wall decor takes center stage. The vibrant blend of deep purple to a sun-kissed orange mimics the twilight sky. Such a wall becomes the focal point, setting the tone for the rest of the decor. The gradient can be achieved with carefully blended paint or even with expertly chosen wallpaper.
The Whispers of Falling Leaves – Autumn Wall Art
Now, let's breathe life into the Ombre walls with autumn wall art. Choosing pieces that resonate with the colors of fall – burnt oranges, russet reds, and golden yellows – is key. A large piece of artwork, such as a canvas depicting a golden harvest scene or abstract that captures the colors of fall, can add depth and dimension to the room.
Furnishings that Speak the Language of Autumn
With the walls singing the songs of autumn, it is only fitting that the furnishings join the chorus. A teal sofa, reminiscent of a tranquil lake surrounded by falling leaves, complements the Ombre wall decor. Throw pillows in shades of rust, gold, and teal create a sense of unity. A pristine white coffee table, surrounded by playful pumpkin décor, is reminiscent of a bountiful harvest.
Illuminating the Harvest Moon
Lighting in a space with Ombre wall decor and autumn wall art should be evocative of the soft glow of the harvest moon. A large hanging pendant light with a warm radiance can add that touch of nostalgia, reminiscent of crisp autumn evenings spent under the stars.
Essentially, Ombre wall decor and autumn wall art together create a living space that's warm, inviting, and teeming with the richness of the harvest season. By thoughtfully selecting colors, textures, and elements that pay homage to autumn, your living area can become a sanctuary that celebrates the bounty and beauty of this poignant time of year.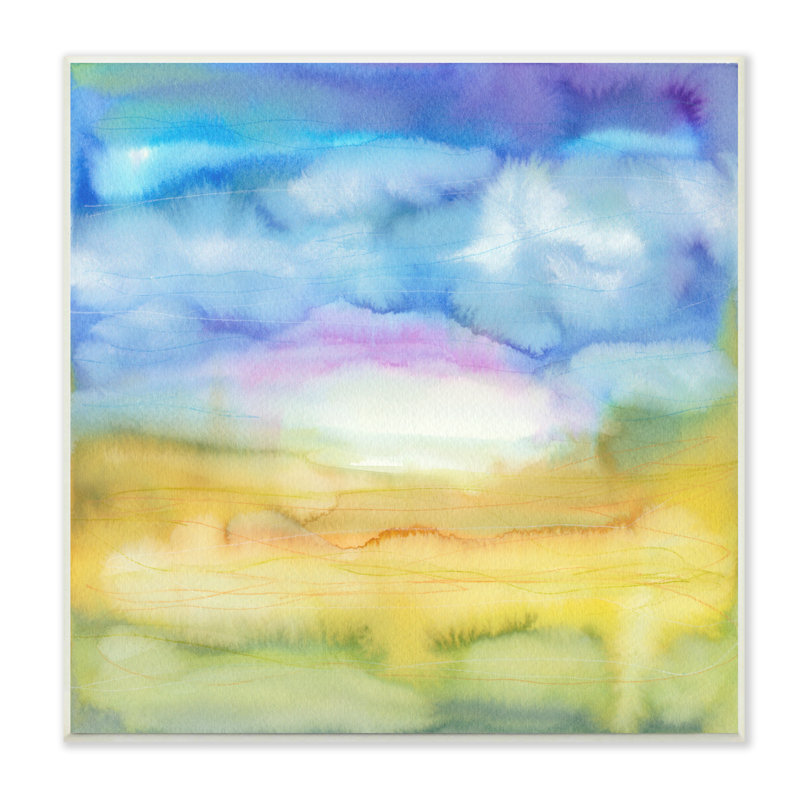 Ombre Rainbow Landscape Watercolor by Elvira ErricoView Details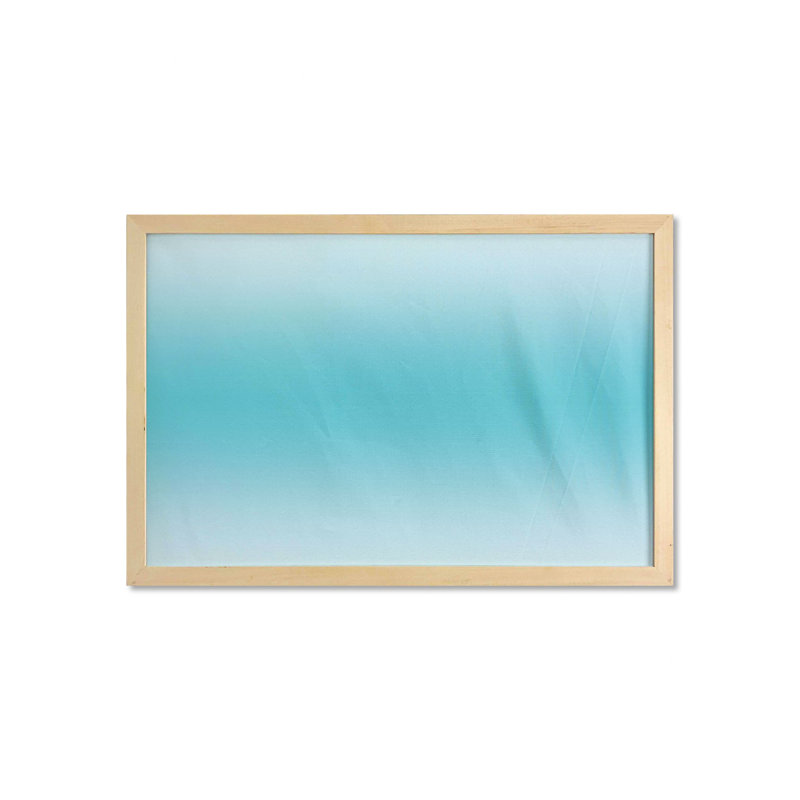 Printed Fabric Poster Framed On Fabric PrintView Details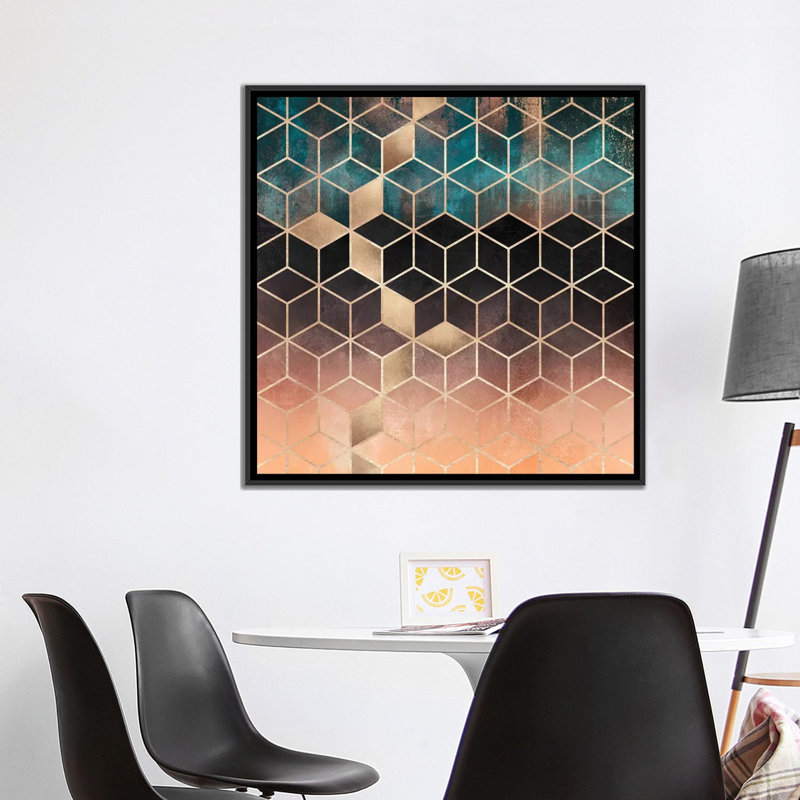 Ombre Dream Cubes by Elisabeth Fredriksson Graphic ArtView Details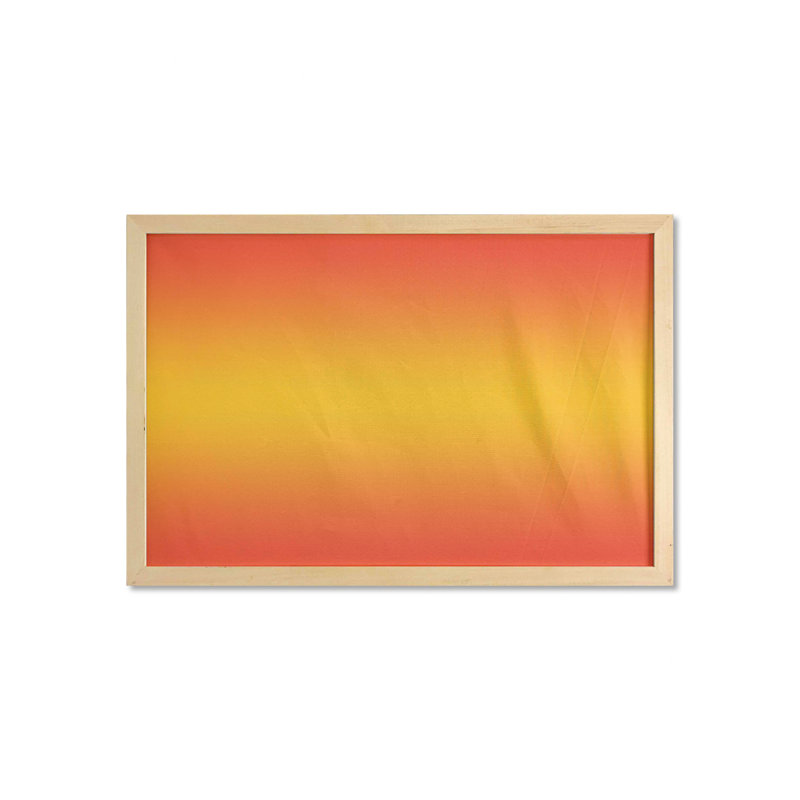 Printed Fabric Poster Framed On Fabric PrintView Details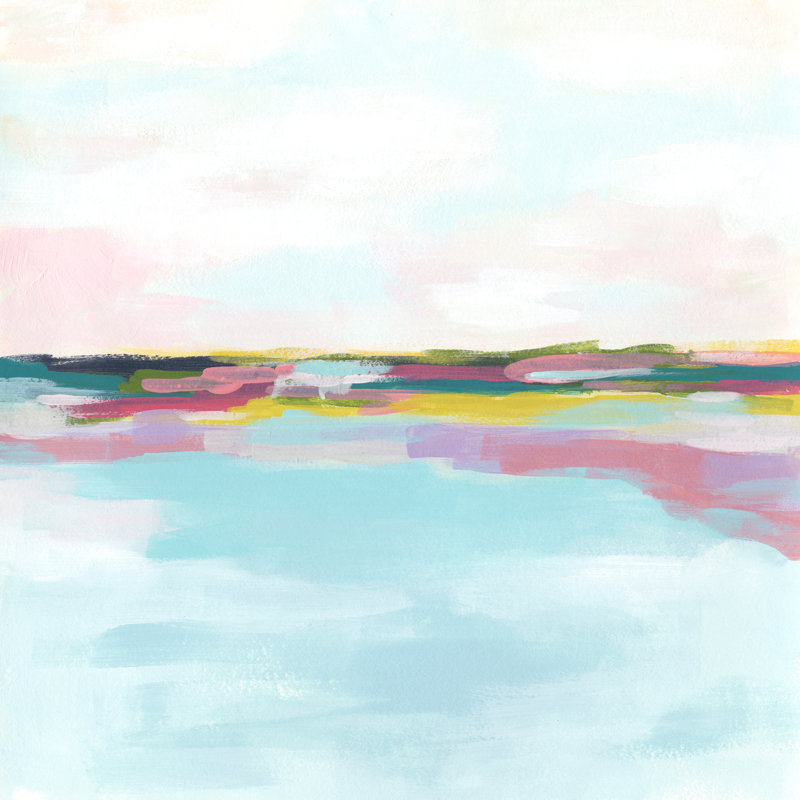 Rainbow Horizon II On Canvas by June Erica Vess PaintingView Details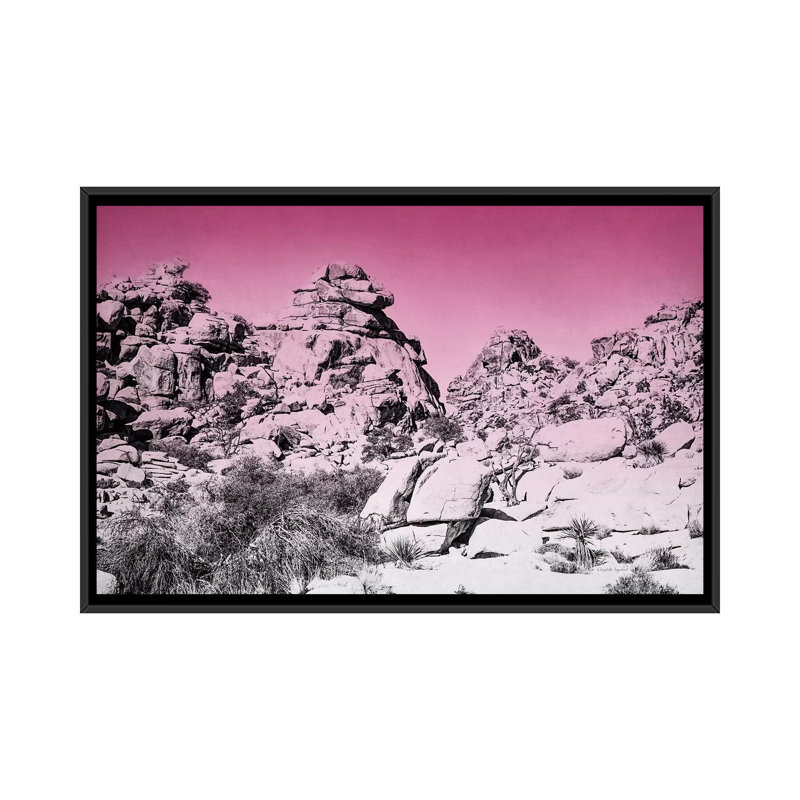 Ombre Adventure IV by Elizabeth Urquhart Graphic ArtView Details
Dreaming in Colors: An Ethereal Escape with Ombre Wall Decor and Delicate Autumn Touches
Imagine a retreat so serene and ethereal that it feels like a dream. In this section, we'll explore how to craft a bedroom that is enveloped in the gentle embrace of Ombre wall decor and subtly kissed by the whispers of autumn.
The Magic of Mist – Ombre Wall Decor
In the sanctity of a bedroom, Ombre wall decor can create an ambiance that is both calming and enchanting. A wall painted with a graceful transition from emerald green to soft pink replicates the feeling of a misty morning in a lush autumnal garden. This approach is an avant-garde take on traditional Ombre wall art, as it takes inspiration from nature's canvas.
Whimsical Flora – A Nod to Autumn Wall Art
To pay homage to autumn without taking away from the fluidity of the Ombre wall decor, the incorporation of delicate floral elements is key. Floral wall ornaments, such as blush-colored roses, can create an illusion of blooms cascading down the walls, adding a fairytale-like quality to the room. The choice of soft pinks is reminiscent of the gentle hues of autumn mornings.
Furnishings that Caress
The furnishings in this bedroom should mirror the softness and elegance of the walls. An upholstered headboard with tufted detailing in a shade that picks up the pink hues of the wall adds a touch of opulence. Silky bed linens, plush pillows in shades of pink and green, and a soft faux fur throw exude comfort and luxury.
Light and Shadow Play
Lighting is the cherry on top of this bedroom's decor. Lamps with a soft, diffused light evoke the gentle morning sun piercing through the autumn mist. The placement of lamps on either side of the bed creates symmetry and balance, enhancing the tranquility of the room.
In this bedroom, Ombre wall decor sets the stage for a retreat that is steeped in romance and serenity. With subtle nods to autumn through floral wall art and delicate hues, the room becomes an escape from reality. It's a place where dreams are woven among the morning mist and where the soul finds peace.
Triangle Ombre by Elisabeth Fredriksson Graphic ArtView Details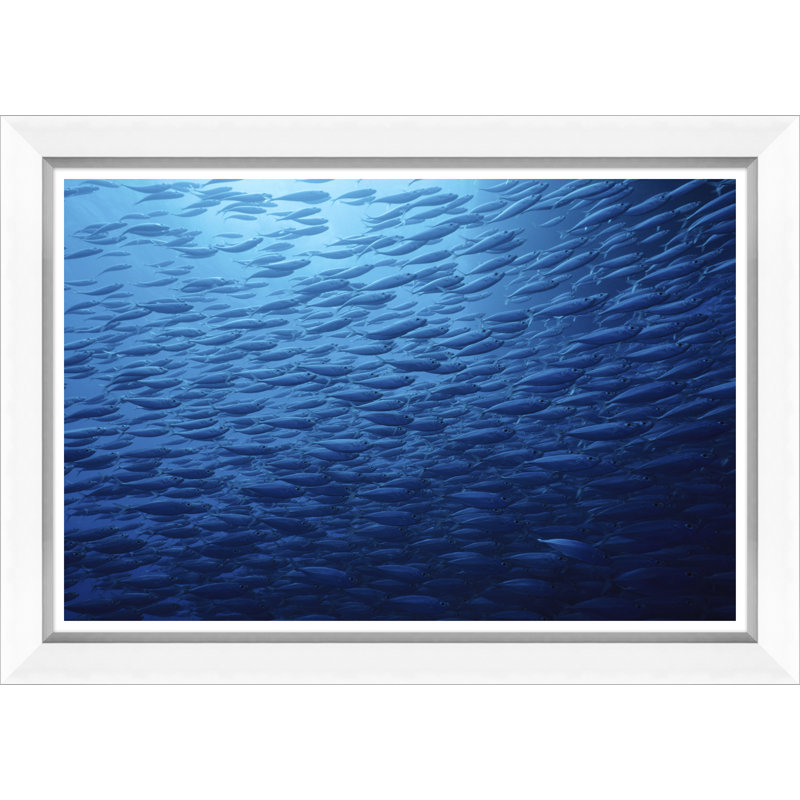 Ombre Wall art – Ombre Fish Framed On Paper Giclee PrintView Details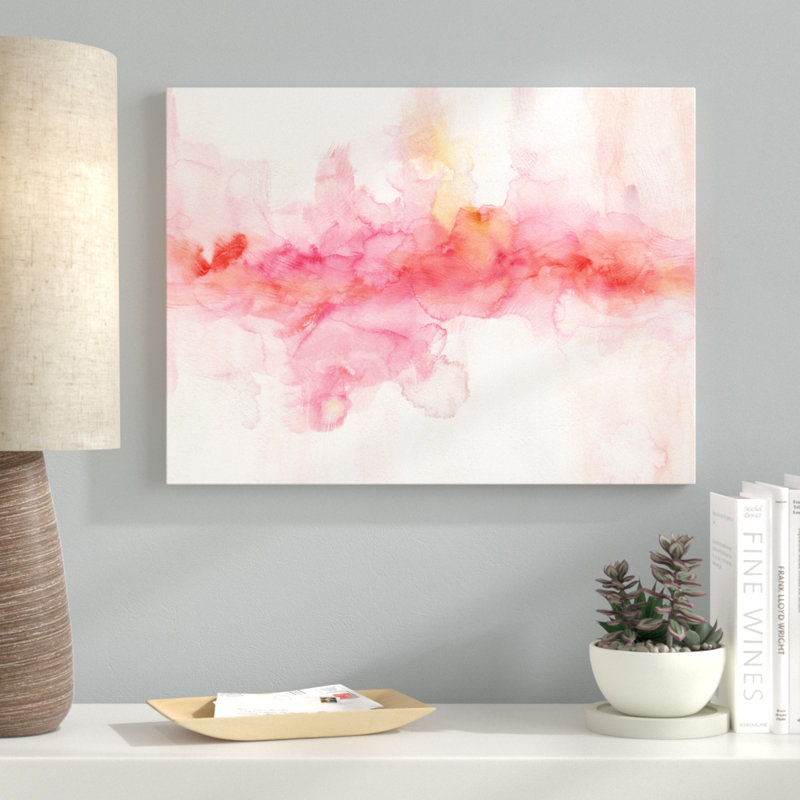 Rainbow Seeds Abstract On Canvas by Lisa Audit PrintView Details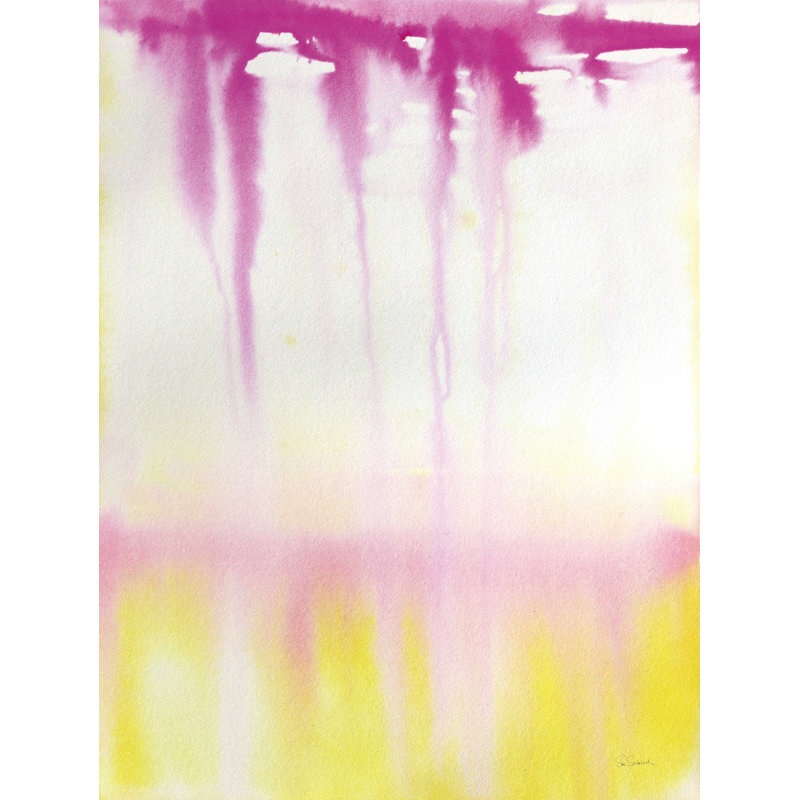 Ombre Interior Decorating – Dip Dye I On Canvas PrintView Details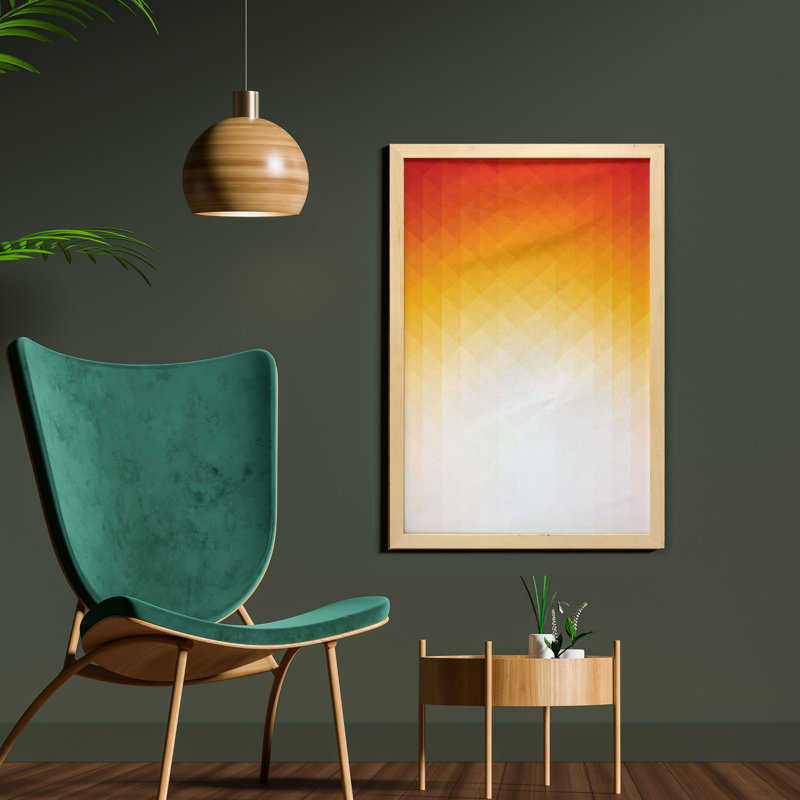 Ombre Geometric Triangle Shape By Digital Gradient Modern RetroView Details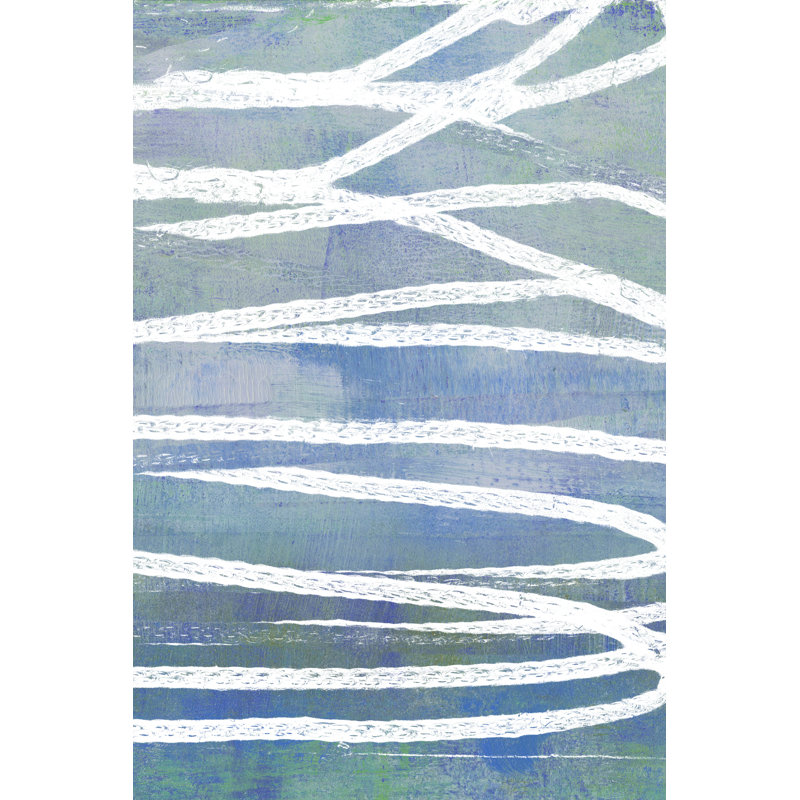 Pastel Gradient II On Canvas by Jennifer Goldberger PaintingView Details
Embracing the Autumnal Spectrum: An Explosion of Colors with Ombre Wall Decor in a Living Space
As autumn paints the earth in hues of red, orange, and gold, why not bring that same vivacity into your living space? In this section, we venture into a living area that takes Ombre interior decorating ideas and autumn wall art to breathtaking heights.
The Dusk of Fall – Ombre Wall Decor
The Ombre wall decor in this living area captures the essence of an autumnal sunset with a dramatic burst of colors. The twilight blues merge into fiery oranges and subtle magentas, creating an awe-inspiring backdrop. This Ombre wall art serves as the pièce de résistance, influencing the mood and theme of the space.
Autumn in Full Bloom – Wall Art and Accents
To enhance the depth of the Ombre walls, incorporating autumn wall art and accents is paramount. Rich autumn foliage, in hues mirroring those on the wall, arranged strategically around the room, celebrates the season's bounty. Golden pumpkins and vibrant florals complete this visual symphony.
Furniture that Holds Court
With the walls as the living room's maestro, the furniture should be the accompanying orchestra. A deep blue velvet settee, paired with chairs in contrasting colors of burgundy and teal, plays beautifully with the Ombre wall decor. The plush textures evoke the warmth needed in the chill of fall.
Gilded Illumination
Lighting in this living space is reminiscent of flickering candlelight through autumn leaves. A chandelier with golden undertones, hanging like a crown, adds opulence. Table lamps with warm light accentuate the rich colors and textures.
The Finishing Touches
A modern coffee table with a gold finish anchors the room. Adorn it with colorful candles and a vase of autumn blooms. The floor can be dressed in a rich, dark rug that pulls in the colors from the Ombre walls.
This living room is the epitome of autumnal opulence. The Ombre wall decor sets a dramatic tone, while the furnishings and accents create a rich tapestry of colors and textures. It's a space that wraps you in the warmth and splendor of fall, inviting you to sit, relax, and be enveloped in its beauty.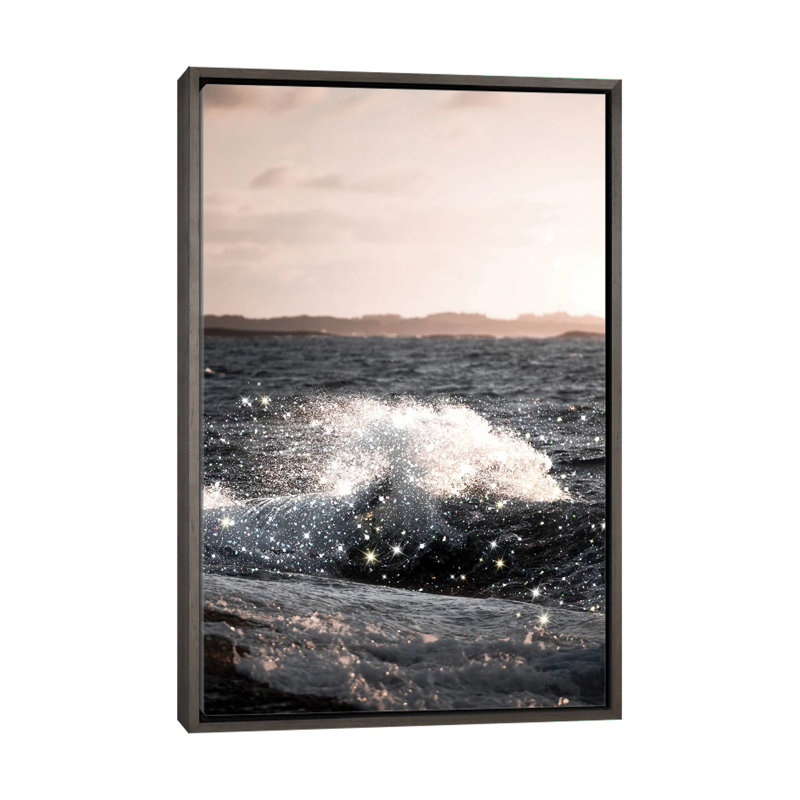 Wave Sunset Glitter Framed Graphic ArtView Details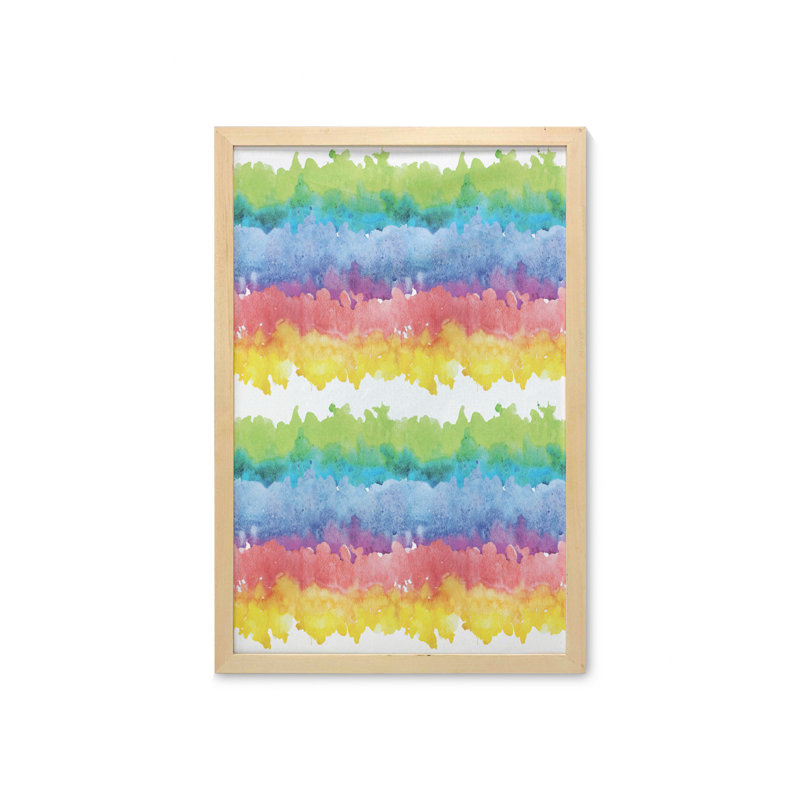 Wavy Brushstroke Clouds Rainbow Abstract Creative ThemeView Details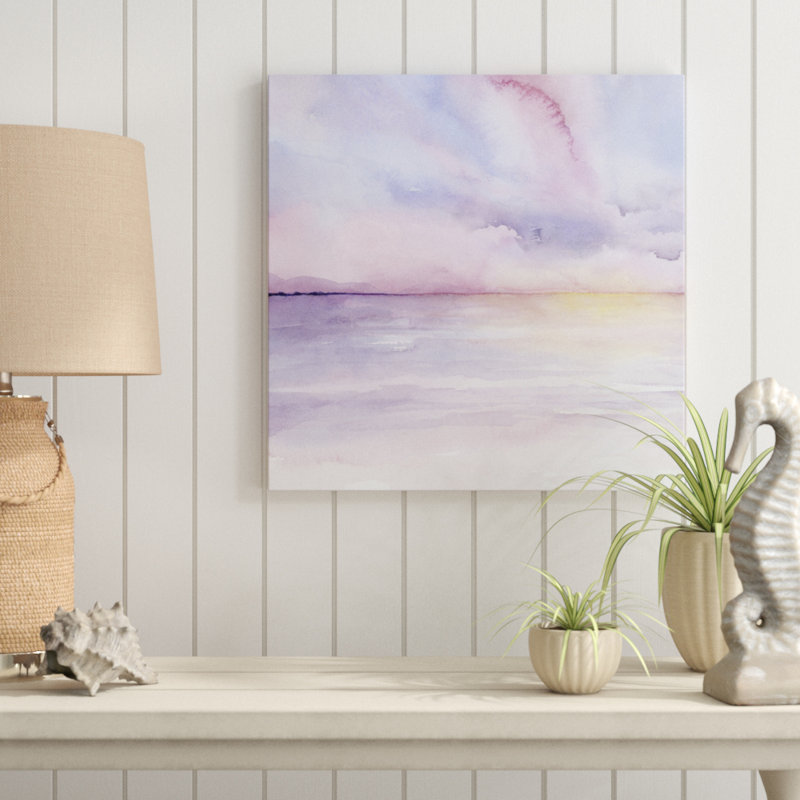 Pale Sunset I On Canvas by Grace Popp PaintingView Details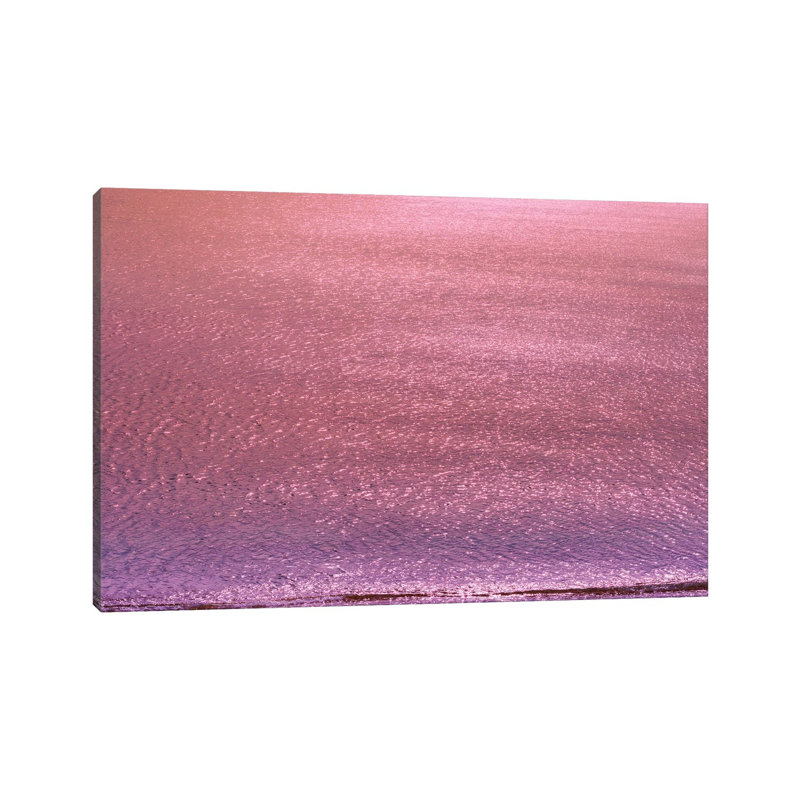 Metallic Ocean With Iridescent Wave by Beli PhotographView Details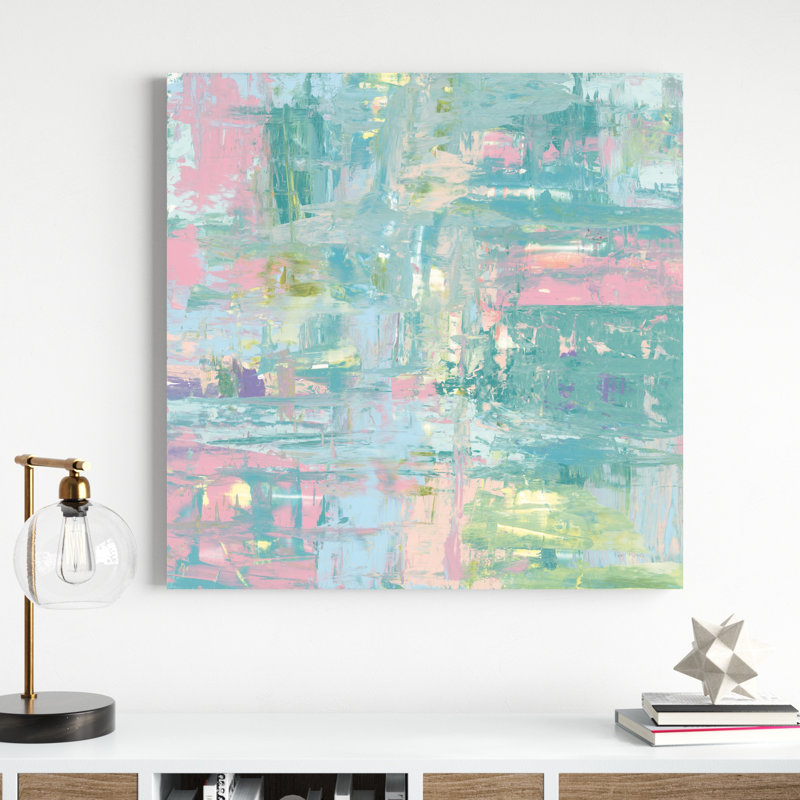 Islands Abstract II Pastel On Canvas by Piper Rhue PaintingView Details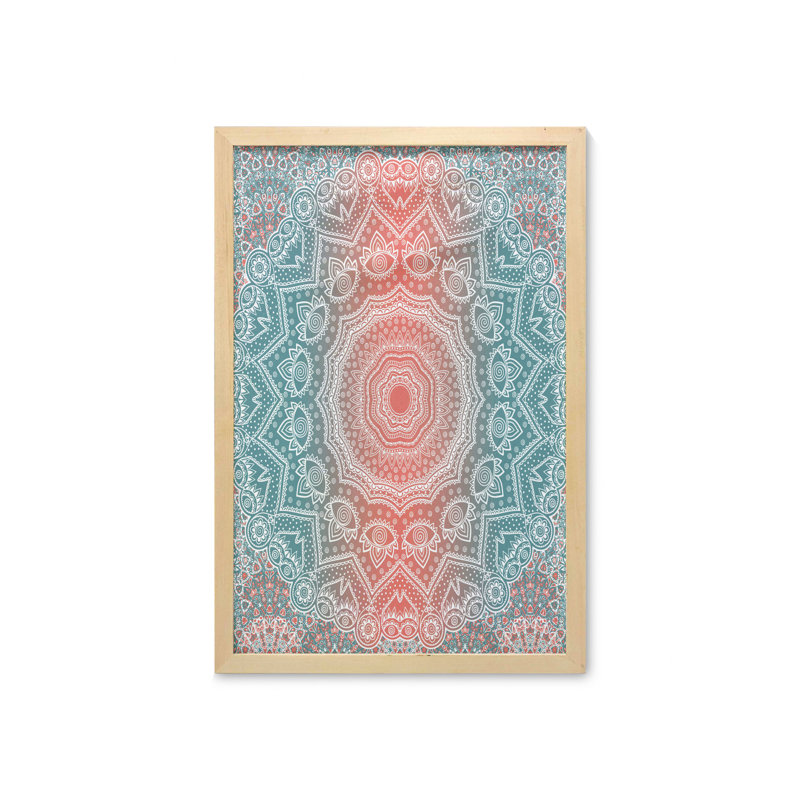 Modern Tribal Mandala Tibetan Healing Floral Geometric OmbreView Details
A Haven of Gentle Transitions: Imbuing Autumn Serenity with Ombre Wall Decor in the Bedroom
Embarking upon a journey through a realm where colors flow with grace, we find ourselves in a bedroom where Ombre wall decor and subtle autumn wall art fuse to create an abode of tranquility and charm.
Ombre Wall Decor: Cascading Colors
In this sanctuary, the walls are not merely a backdrop, but a central element of the decor. The Ombre wall decor effortlessly flows from a soothing teal into a warm copper, mirroring the calmness of a clear autumn sky as it transitions into twilight. The gradient effect embraces the room, wrapping it in a sense of calm and endless depth.
Subtle Autumn Wall Art: Whispering Leaves
Autumn wall art in this setting is understated, yet evocative. Delicate flowers and soft foliage arranged on bedside tables and dressers capture the ethereal beauty of autumn without overpowering the Ombre wall art. These accents whisper the tales of fall, its soft breezes, and rustling leaves.
Comforting Embrace: Furniture and Textiles
The furniture in this bedroom complements the Ombre wall decor by employing a palette that echoes the colors on the walls. A plush bed with a rose-hued velvet bench evokes the tender embrace of fall. The soft textures of the bed linens, the velvet bench, and furry cushions conjure the coziness one seeks as the air turns crisp.
Dappled Lights: Luminous Caress
Lighting is essential in enhancing the serene ambiance. A statement chandelier with a soft, dappled light hangs from the ceiling, evoking the image of sunrays filtering through autumn leaves. The warm glow embraces the Ombre wall decor, enriching the colors and lending a luminous quality to the space.
Ethereal Corners: Adorning Nooks
The final touch lies in adorning the nooks of this bedroom. A side table, adorned with fresh flowers and a copper-hued lamp, ties the room together. The curtains, pooling gently on the floor, frame the windows and beckon the soft light of autumn mornings.
In this bedroom, Ombre wall decor is the painter and autumn the muse. Together, they craft a sanctuary that celebrates the gentle beauty of fall with cascading colors, soft textures, and delicate accents. It is a haven where the soul finds respite and dreams take wing in the embrace of gentle transitions.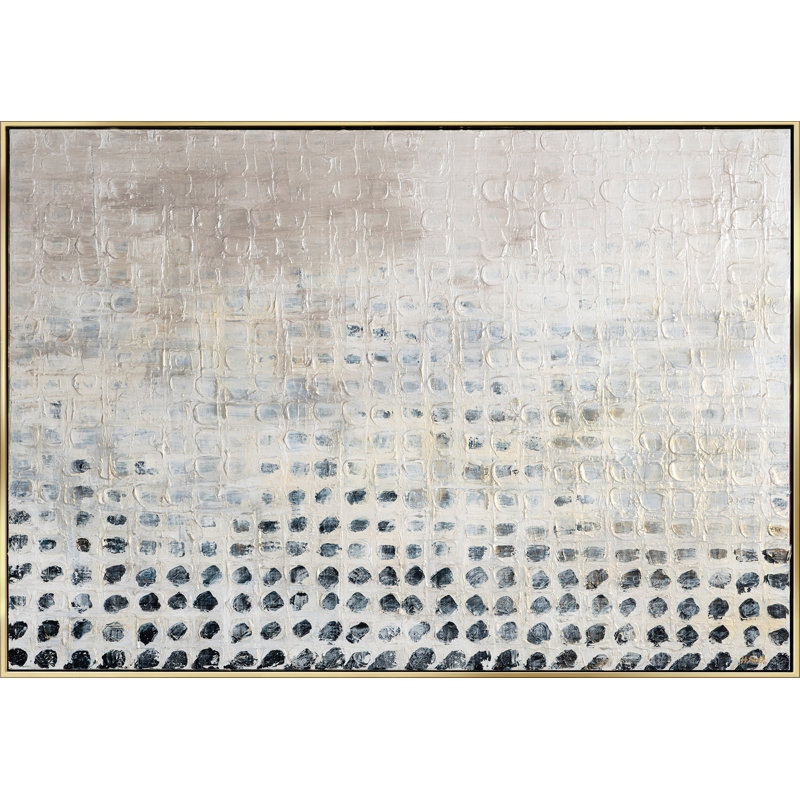 H. Scott Holograph Framed On Canvas by H. Scott PaintingView Details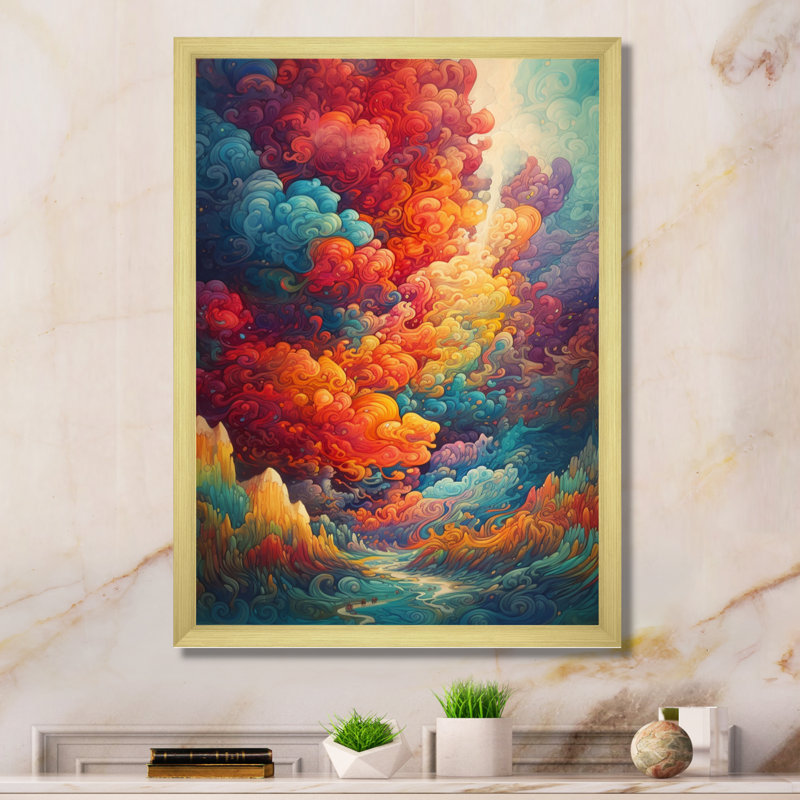 Rainbow Colored Waves In The Sky II Framed On Canvas PrintView Details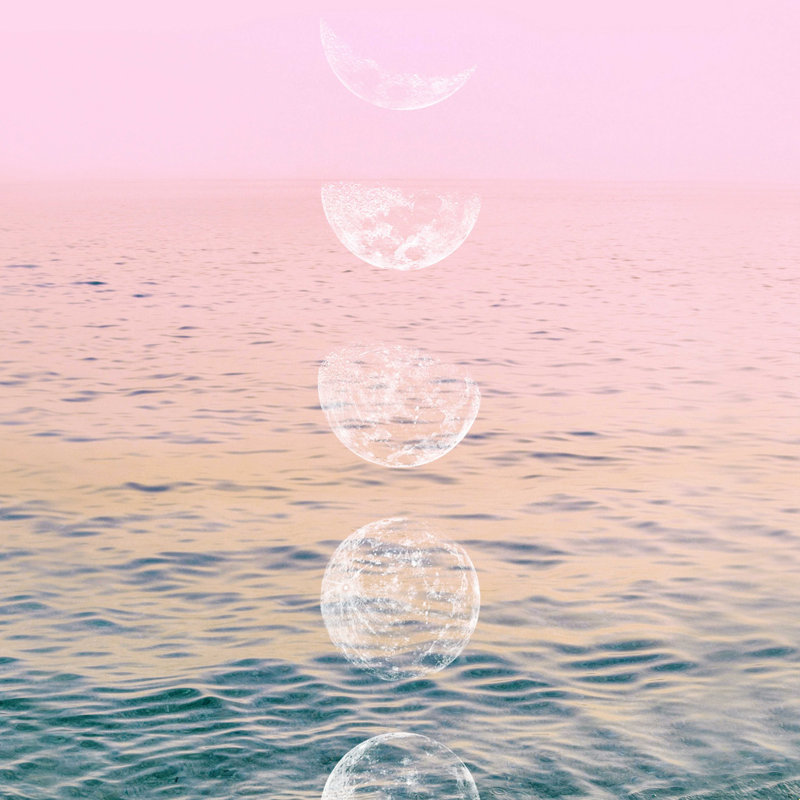 Monos Emanuela Carratoni Moontime On The BeachView Details
Violet Storm At The Horizon On Canvas Print: Ombre wall artView Details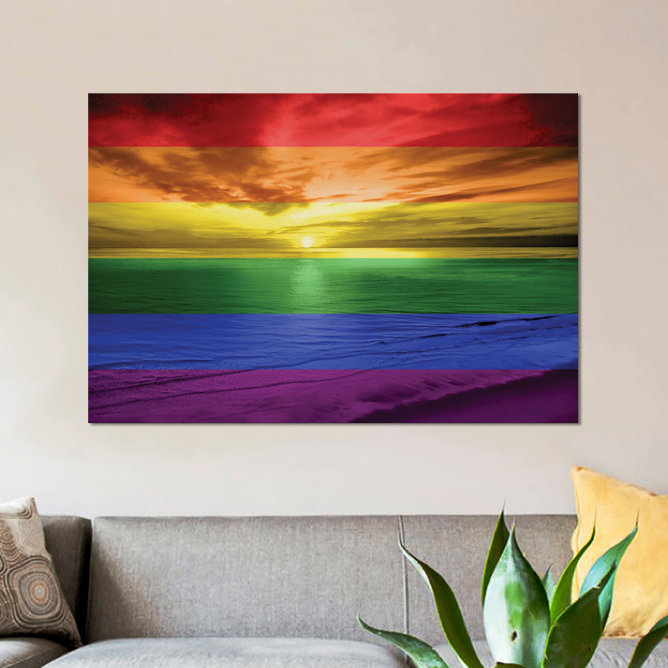 Rainbow Sunset On Canvas by Maggie Olsen GalleryView Details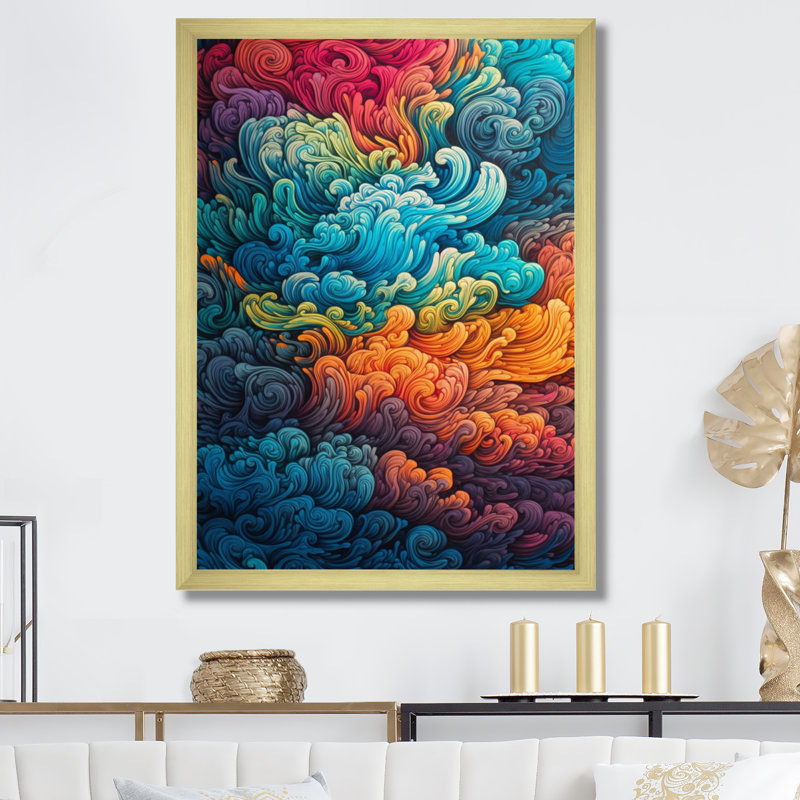 Rainbow Colored Waves In The Sky I Framed On Canvas PrintView Details
A Majestic Enclave: Ombre Wall Decor Meets Botanical Bliss in the Bedroom
A poetic interplay between opulence and the majesty of nature takes center stage in this spectacular bedroom, where Ombre wall decor melds seamlessly with evocative autumn wall art. The space echoes with the whispers of a dense, enchanted forest where light dances through leaves in a symphony of twilight hues.
Ombre Wall Decor: An Aura of Majesty
The walls of this bedroom are painted with the regal colors of twilight – a rich, deep purple that dissolves into a sultry midnight blue. The Ombre wall decor evokes the sense of standing on the threshold of an enchanted forest as day fades into night.
Autumn Wall Art: The Botanical Symphony
Complementing the Ombre wall art, three-dimensional botanical installations adorn the walls. Giant leaves and blooms in varying shades of purple and green seem to spring from the wall, creating a striking autumn wall art display. This is nature in its most majestic form – untamed, wild, and deeply alluring.
Lavish Comfort: Sumptuous Textiles
Below the botanical symphony, a luxurious bed draped in velvet beckons. The rich emerald green headboard contrasts brilliantly with the deep purple and blue hues of the Ombre wall decor. The duvet and cushions, like a lush meadow, carry the essence of the forest into the room.
Lighting: The Dappled Glow
Suspended above the bed, an oversized, globe-shaped pendant light casts a soft glow reminiscent of moonlight filtering through a canopy of leaves. Paired with sleek brass pendant lights beside the bed, the lighting arrangement is a nod to the ethereal beauty of the forest at night.
Furnishings: An Ode to Elegance
The furnishings in this bedroom are understated yet luxurious. Golden accents on the nightstands and legs of the plush velvet bench add a touch of opulence, while fresh flowers mirror the botanical wall art. A tall, slim mirror edged in brass lends an air of grandeur and spaciousness.
Conclusion
This bedroom is more than just a space; it is an experience. Ombre wall decor sets the stage for an otherworldly escape. The botanical autumn wall art whispers tales of enchanted forests, while luxurious textiles and meticulous detailing create a haven of comfort. This room is an ode to the regal beauty of nature and the boundless allure of autumn nights.
Home Wall Art Decor Index