Elevate the look of your living space with stunning wall tapestry decor ideas and beautiful wall hangings. As an interior design expert with twenty years in the field, I've witnessed the rebirth and evolution of this age-old decorating trend. Each type of wall hanging tapestry carries its distinctive allure, capable of teleporting you to various aesthetic realms without ever leaving your abode. From the free-spirited Bohemian tapestries to the highly detailed Indian, and the charming floral wall tapestries, there's a tapestry style suited for every household.
Bohemian Wall Tapestries
For those with a wild heart, Bohemian wall tapestries offer an exquisite mix of vivid hues, unique patterns, and an array of cultural icons. These beautiful wall hangings are perfect for expressing your individuality while infusing any room with dynamic energy. Bohemian wall tapestries pair wonderfully with earth-toned furniture, houseplants, and vintage pieces.
Indian Wall Tapestries
Indian wall hanging tapestry ideas are ideal for lovers of rich cultural traditions and intricate designs. These beautiful wall hangings often showcase detailed representations of deities, mesmerizing mandala patterns, and graceful peacock motifs. Such designs bring a tranquil, mystical aura to your room. To ensure your tapestry stands out, pair it with simple, complementary furniture.
Floral Wall Tapestries
Yearning for a fresh, romantic touch to your space? Floral wall tapestries are your answer. They breathe life into your interior, invoking the spirit of a blooming spring garden. These beautiful wall hangings, adorned with a profusion of flowers, plants, and vines, create a calm and revitalizing atmosphere. Complement them with light-colored furniture, pastel hues, and ample natural light for a dreamy, English countryside cottage vibe.
Medieval Tapestries
Medieval tapestries, steeped in history, bring a touch of regal elegance and timeless charm to your home. These wall tapestry decor ideas often illustrate scenes from historical events, mythology, or portray knights and nobility, creating a sense of grandeur. Best suited for traditional or vintage-style homes, they act as a conversation starter and make a bold statement.
Contemporary Tapestries
Contemporary wall hanging tapestry ideas are in tune with modern aesthetics and designs. They often incorporate abstract forms, minimalistic patterns, or monochromatic themes, aligning perfectly with a sleek, modern interior design. Pair these tapestries with geometric decor, modern art, or metallic accents for a striking look.
Celtic Tapestries
Celtic wall tapestries, renowned for their intricate knot patterns and spirals, infuse your space with a touch of ancient wisdom and mystery. These beautiful wall hangings symbolize eternity and interconnectedness, adding depth to your room. They're ideal for creating a serene, introspective atmosphere.
Psychedelic Tapestries
For those fond of vibrant colors and mesmerizing patterns, psychedelic tapestries are the perfect choice. These wall tapestry decor ideas often feature hypnotic patterns, cosmic elements, and bright, contrasting colors, making your room an animated, creative haven.
Nature-themed Tapestries
Nature-themed wall tapestries allow nature enthusiasts to bring the outdoors in. Displaying serene landscapes, majestic mountains, or tranquil beaches, these beautiful wall hangings can help create a soothing refuge from the daily hustle.
Whether you opt for a historic Medieval tapestry or a vibrant psychedelic one, remember the most captivating wall tapestry decor ideas are those that reflect your unique taste and make your home truly yours.
Embellishing with Wall Tapestries
Beautifying your home with wall tapestry decor ideas isn't just about draping a piece of fabric on the wall. It's about integrating your personality into your space. These beautiful wall hangings can act as an impressive centerpiece, whether showcased above your bed, over your couch, or as a backdrop for your workspace.
For compact spaces, a vertical tapestry can create the illusion of higher ceilings, while a horizontal one can widen the room's appearance. Here's a pro tip: you can even use your tapestry as a chic room divider or a plush throw on your bed or sofa for an added layer of texture.
Beautiful wall hangings and wall tapestry decor ideas have the power to metamorphose a house into a home. They mirror the inhabitant's personality, animate a room, and provide a canvas for your creativity. So, don't hold back – delve into the magical world of tapestries and let your walls narrate a captivating tale!
Continuing our exploration of the mesmerizing realm of wall tapestry hangings, let's take a virtual stroll through various homes that have utilized these beautiful accents to express their unique style. There's nothing like seeing firsthand how these wall adornments breathe life into a space, transforming it from ordinary to extraordinary.
Immerse yourself in the elegance of Bohemian charm, the intricacy of Indian patterns, the allure of floral designs, and many more captivating tapestry styles. These aren't mere decorative items but an extension of the homeowner's personality, an artistic testament of their taste and aesthetic sensibility.
Discover how a simple yet strategic placement of a tapestry can entirely alter the visual dynamics of a room. How these versatile pieces can add depth to a minimalist setting, or balance out a room bustling with different elements.
So come, join us on this inspiring journey. Unveil the magic of beautiful wall tapestry hangings and gather creative ideas to transform your own space into a captivating reflection of your personality. Explore, be inspired, and let the tapestries weave their tale!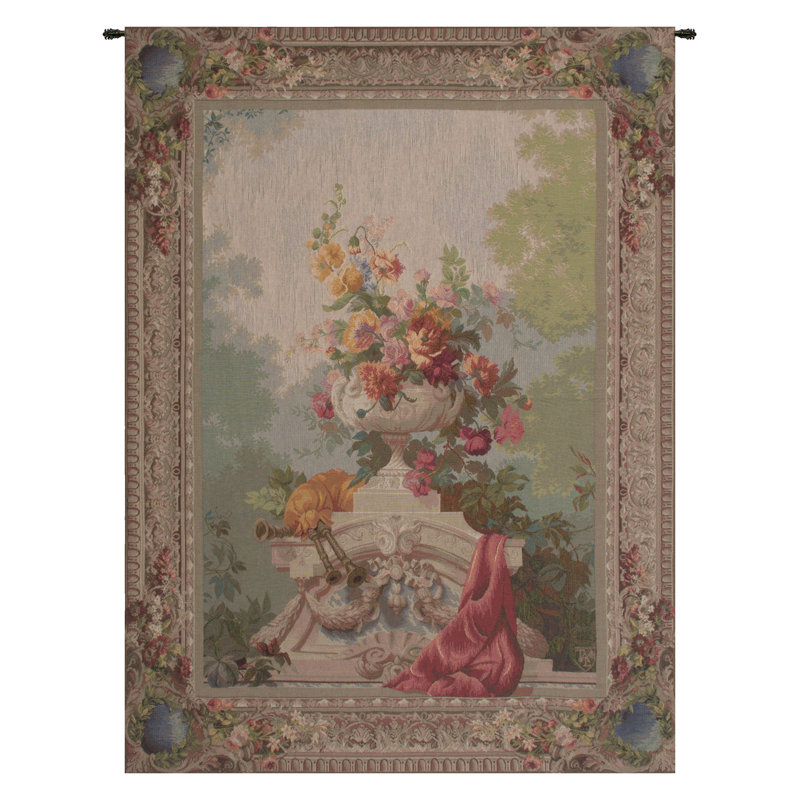 Aniek Loom Woven Blended Fabric TapestryView Details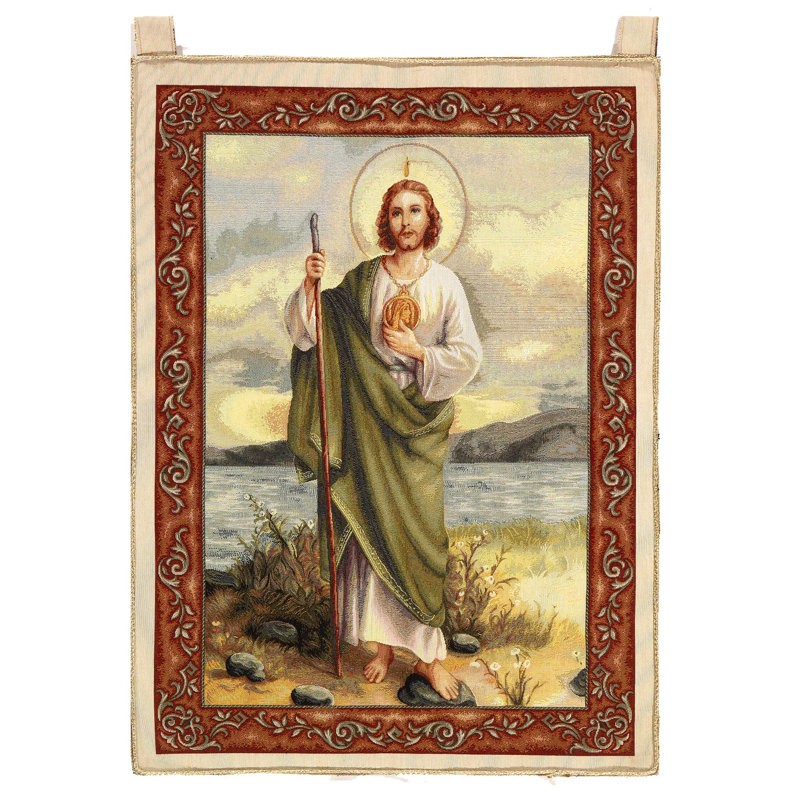 Jesus wall Tapestry Hanging – Cotton Wall HangingView Details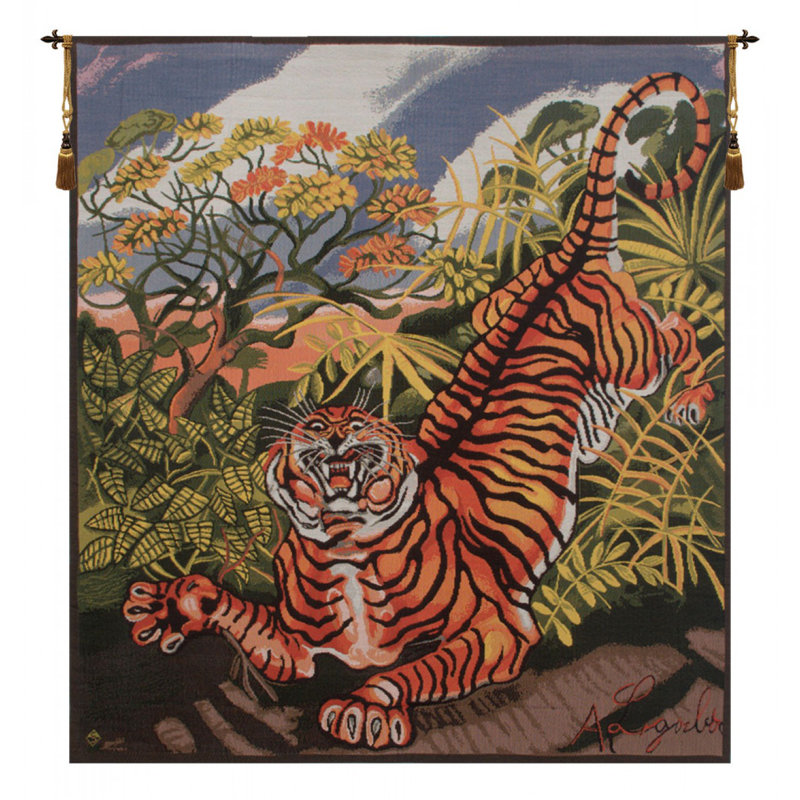 Tiger Wall Tapestry – Italian Loom Woven Blended FabricView Details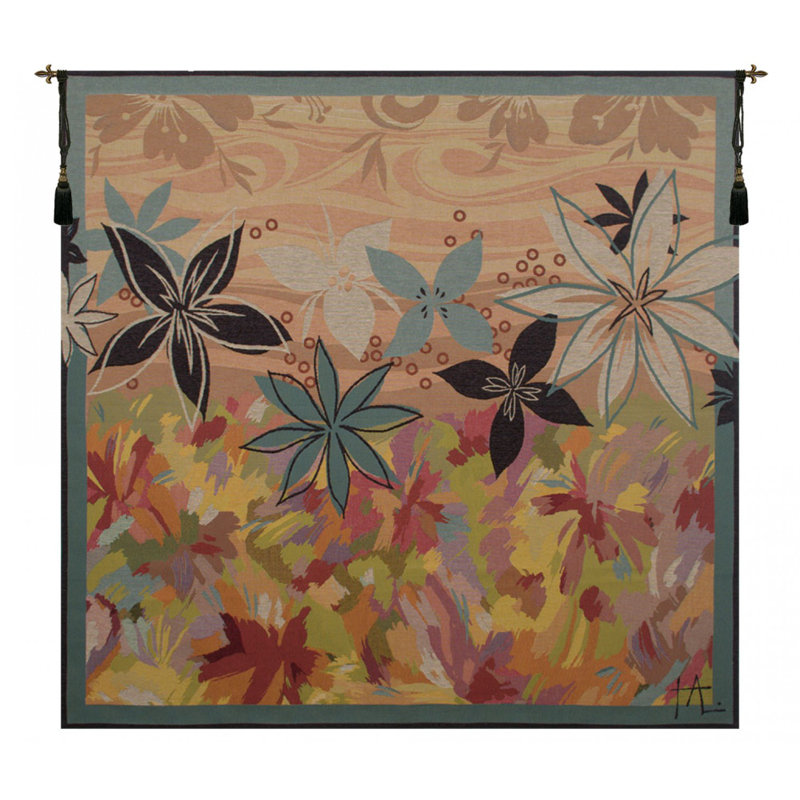 Floral Wall Hanging – Loom Woven Blended Fabric TapestryView Details
Macrame Panel Decorative Wall Art Décor By Rosecliff HeightsView Details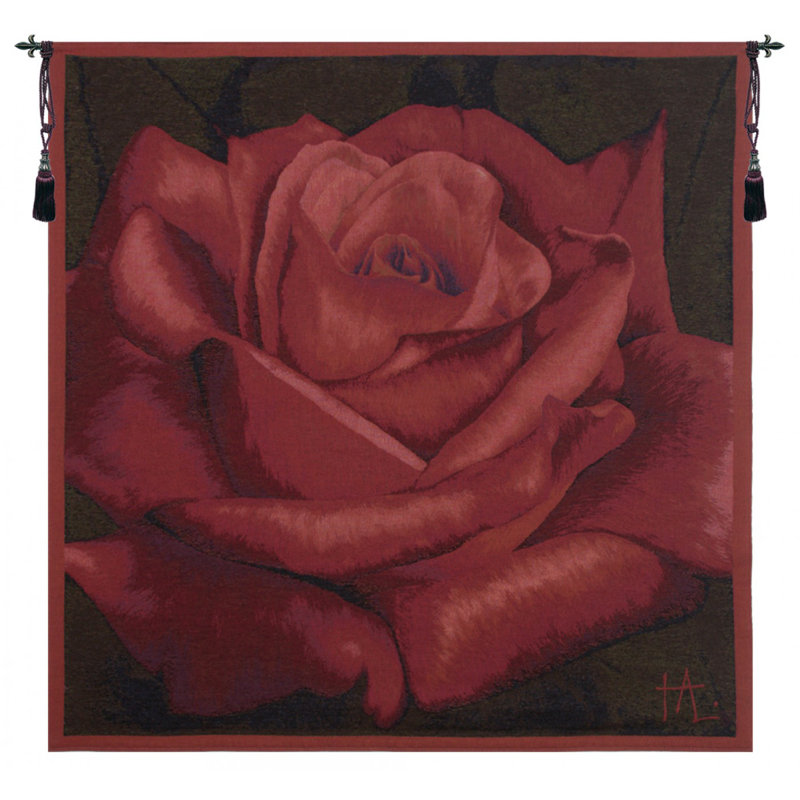 Rose Wall Tapestry – Rose Loom Woven Blended Fabric TapestryView Details
Elevate Your Living Spaces with Wall Tapestry Decor Ideas
Transforming an ordinary room into an elegant and luxurious sanctuary can be an exciting venture. One of the most effective and time-honored ways to do this is by incorporating wall tapestries into your decor. Beautiful wall tapestries not only enhance the aesthetic appeal but also add a historical touch and depth to the room. In this enchanting room, for instance, a grand tapestry with opulent designs creates an atmosphere reminiscent of the splendor of European palaces.
The wall tapestry in this room is a perfect example of traditional excellence in design. Woven with intricate patterns, the tapestry boasts a captivating blend of warm shades such as brown and beige interlaced with hints of blues and reds. The design itself is reminiscent of classical European styles, possibly drawing inspiration from French Aubusson or Flemish artistry. Its ornate central medallions and swirling foliate borders exude luxury.
What is impressive about this room is how the wall hanging tapestry is the cornerstone around which other elements synergize. For instance, the soft furnishings in the room such as the bedding, pillows, and the throw at the foot of the bed are in colors that complement the tapestry. They feature similar patterns, creating a cohesive and harmonious look. The ornate headboard of the bed with its elegant curves mimics the intricate designs in the tapestry, creating continuity and flow in the decor.
Aside from the tapestry and soft furnishings, the furniture and accessories in the room are also chosen with careful consideration. The bedside tables are vintage in style with delicate, hand-painted floral motifs that echo the botanical elements in the tapestry. The lamps, with their classical statuette bases and gold accents, add an air of opulence.
One cannot ignore the tasteful selection of pots and vases. These are not just ordinary pots; their design, with baroque elements, and the plants they house, add an organic touch to the room, which balances out the luxurious feel and prevents it from feeling too 'staged'.
Now, let's talk about wall tapestry decor ideas and how you can incorporate these beautiful wall hangings into your own home. Tapestries are incredibly versatile. You can opt for a classic, vintage-inspired tapestry like the one in this room or go for something more modern or abstract depending on your personal style. Wall hangings also don't need to be restricted to above your bed. They can be used above sofas, as a backdrop in your home office, or even as a divider in larger spaces.
What's more, wall tapestries are an excellent option for those who may not want to commit to wallpaper or paint. They are easy to put up, and equally easy to take down or switch out as your preferences change.
Beautiful wall hangings such as tapestries can also be used as a focal point in a room. By choosing a tapestry with colors and designs that you love, and building your room around it like in the room shown, you can create a space that is uniquely yours and that feels cohesive and thoughtfully designed.
If you are feeling inspired to try decorating with a wall tapestry, be sure to check out the exquisite collection available on this page. You will find a carefully curated selection of beautiful wall hangings ranging from traditional to contemporary designs.
In conclusion, decorating with wall tapestries is not just about hanging a piece of fabric on the wall; it's about adding soul to your space. It is about storytelling and surrounding yourself with art and designs that inspire and comfort you. Whether you are looking to create a regal sanctuary or a cozy hideaway, a beautiful wall tapestry can make all the difference.
Seize the opportunity to make a statement with your decor by incorporating a wall hanging tapestry. The marriage of history, art, and personal style that tapestries bring is truly unparalleled. Check out the beautiful wall hangings on this page and embark on your journey to creating an unforgettable living space.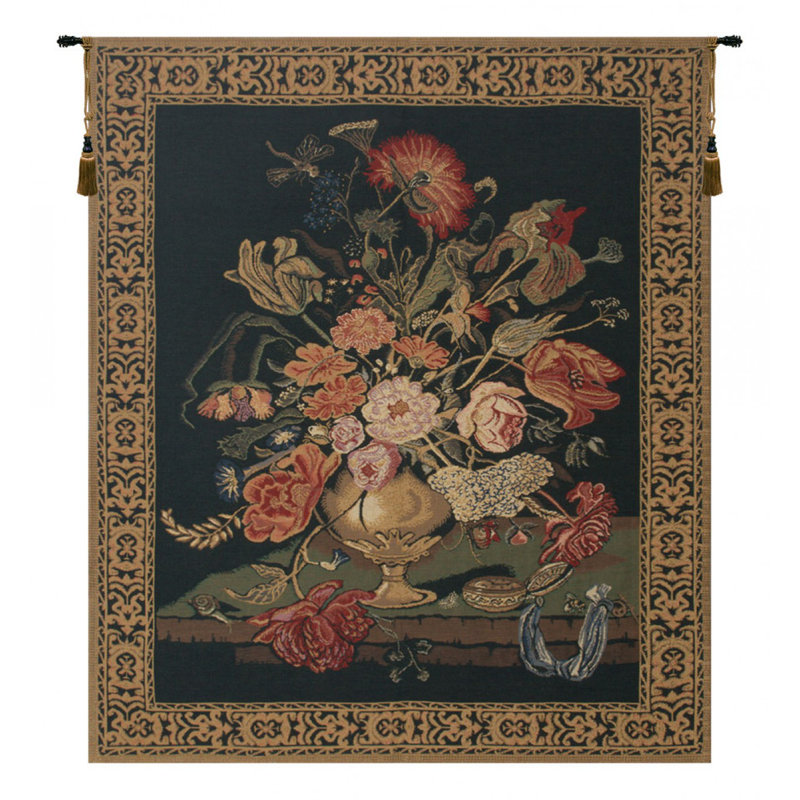 Loom Woven Blended Fabric Wall HangingView Details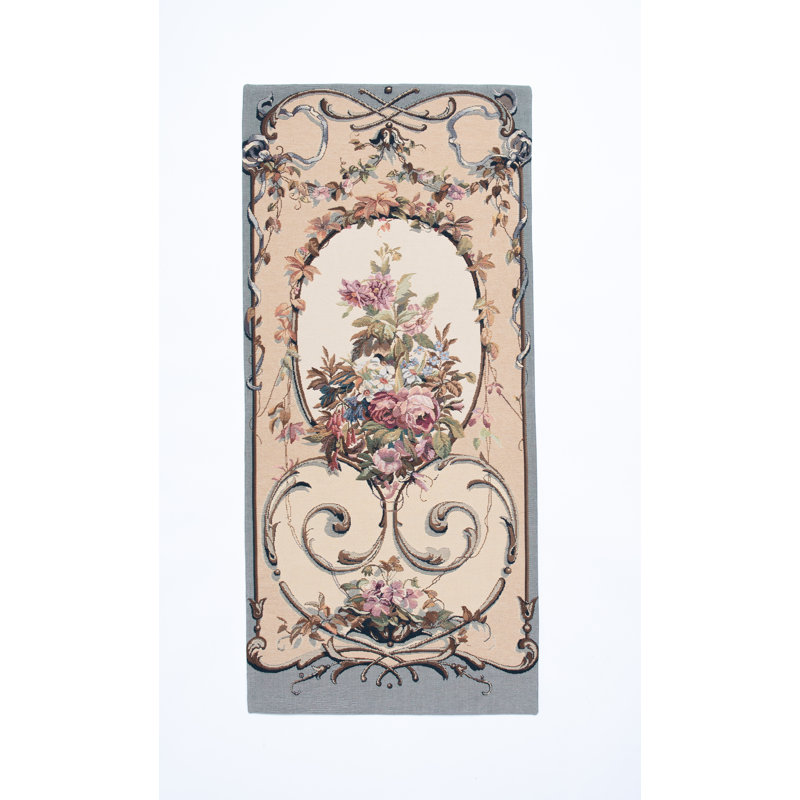 Blended Fabric Flowered Rose Garlands II TapestryView Details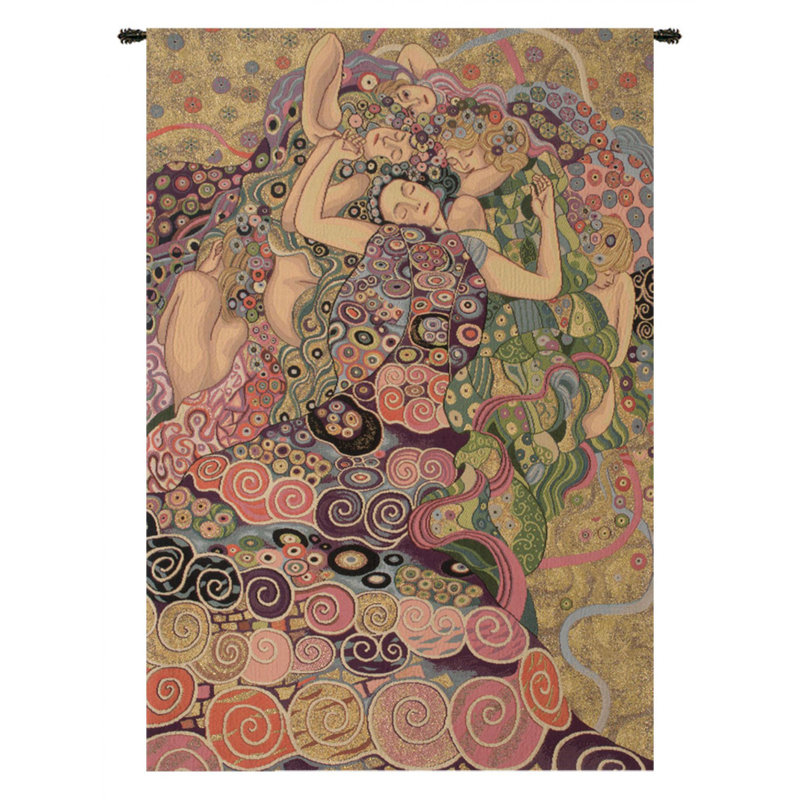 Loom Woven Blended Fabric Wall HangingView Details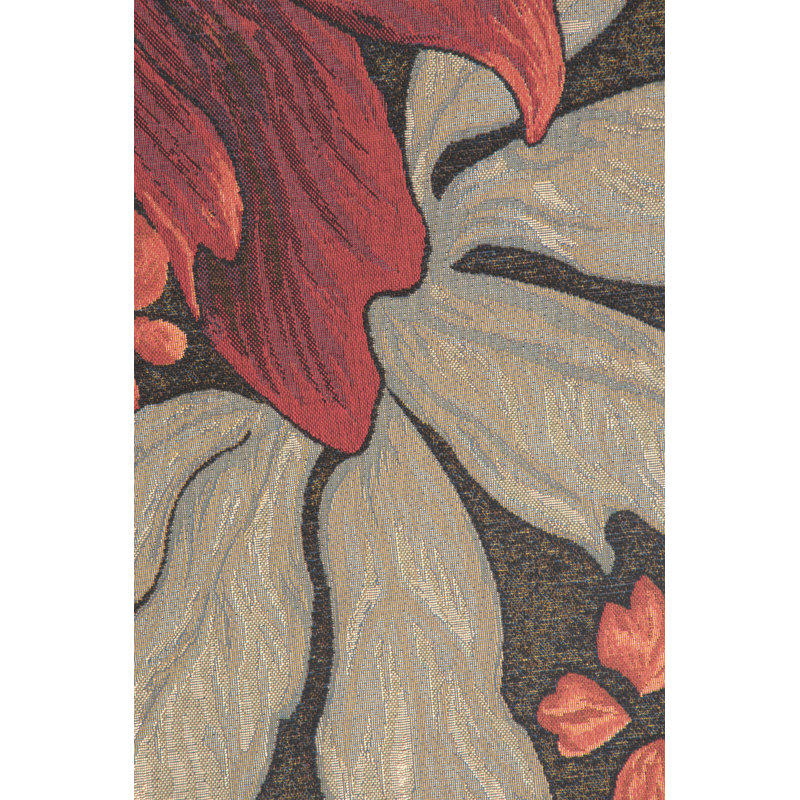 Floral wall tapestry – Althea Loom Woven Blended Fabric TapestryView Details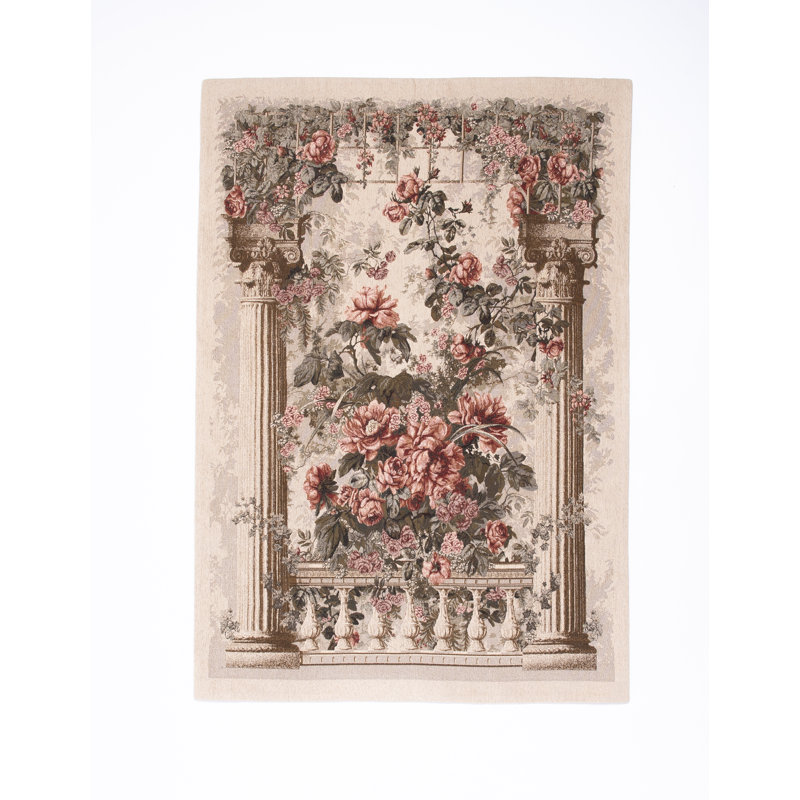 French Country chic Fabric Veranda Garden TapestryView Details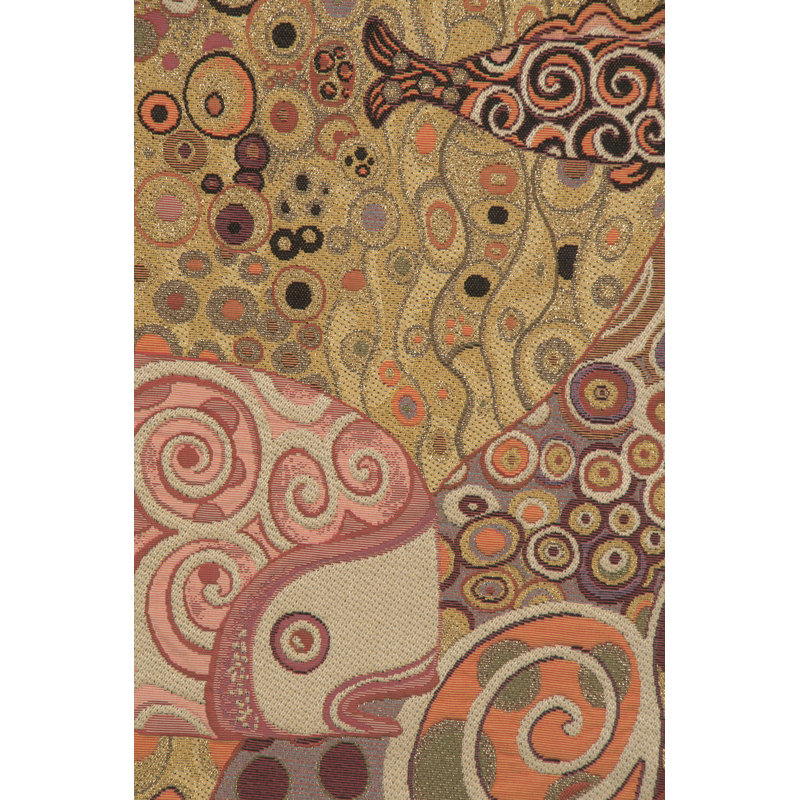 Abstract wall hanging – Loom Woven Fabric Wall HangingView Details
A Tapestry of Elegance: Wall Hanging Tapestry Ideas for a Regal Abode
Step into a world where romance and opulence effortlessly merge, and the past embraces the present. The art of using wall tapestries has been revered through the ages, and in this resplendent setting, it is evident why. The focal point, drawing eyes and hearts alike, is a breathtaking wall hanging tapestry, draped regally above the bed.
This beautiful wall hanging is reminiscent of the damask pattern, a weaving style that hails from the early Middle Ages. The soft mauve and taupe palette of the tapestry playfully dances with subtle floral motifs and scrolls. As the tapestry cascades down, the fabric gathers grace, and the tassels at the edges whisper tales of yesteryears.
But the tapestry does not stand alone in its grandeur. The synergy between the tapestry and other elements of the room is a symphony composed with a masterful hand. The bed linens and pillows pay homage to the tapestry with coordinating patterns and hues. An ethereal concoction of textures from satins to velvets invites you to dive into luxury.
Adjacent to the bed, an antique-style armchair upholstered in matching fabric celebrates the tapestry's pattern. The side table is adorned with books and a mug, evoking images of cozy evenings spent with tea and a good read.
One cannot overlook the natural elements that are brought into the room with the delicate vines cascading from the tapestry's upper corners. This simple yet elegant touch intertwines the splendor of the indoors with the whimsy of the outdoors.
The wall sconce with its candle-like lights adds an air of antiquity and warmth. The luminance of the lights plays with the shadows and accentuates the depth in the tapestry's patterns.
Wall tapestry decor ideas such as this create not just a visual banquet but are also a testament to practicality. While traditional wall decor and wallpaper can be costly and permanent, beautiful wall tapestries offer an affordable and flexible alternative. They can be easily changed, allowing you to keep your decor fresh or even redecorate your space according to seasons or moods.
And the versatility of wall hanging tapestry ideas goes beyond walls. Picture this magnificent tapestry as a tablecloth for your dining table or draped over a couch for an extra layer of elegance. The possibilities are boundless and only limited by your imagination.
Another aspect of wall tapestries worth mentioning is the ease with which they can be maintained compared to wall paints and wallpapers. A simple gentle wash can refresh them to their original glory.
So, why not try adorning your home with a tapestry? Start by choosing one that speaks to you. Then, weave other elements of your room around it. Play with textures, patterns, and colors. Bring in lights and plants to add warmth and life. Let the tapestry be your canvas, and don't be afraid to paint it with your style.
If you are looking for beautiful wall hangings to get started, you'll find a curated collection of stunning pieces on this page that can serve as the centerpiece for your next decor project.
In conclusion, decorating with wall tapestries is a journey through time and imagination. It is an expression of love for beauty, comfort, and style. Be it a modern loft or a country house, a wall tapestry can transform a mundane space into a masterpiece. So, weave your story with a tapestry that speaks to your soul and let the walls of your abode echo with elegance, creativity, and grace.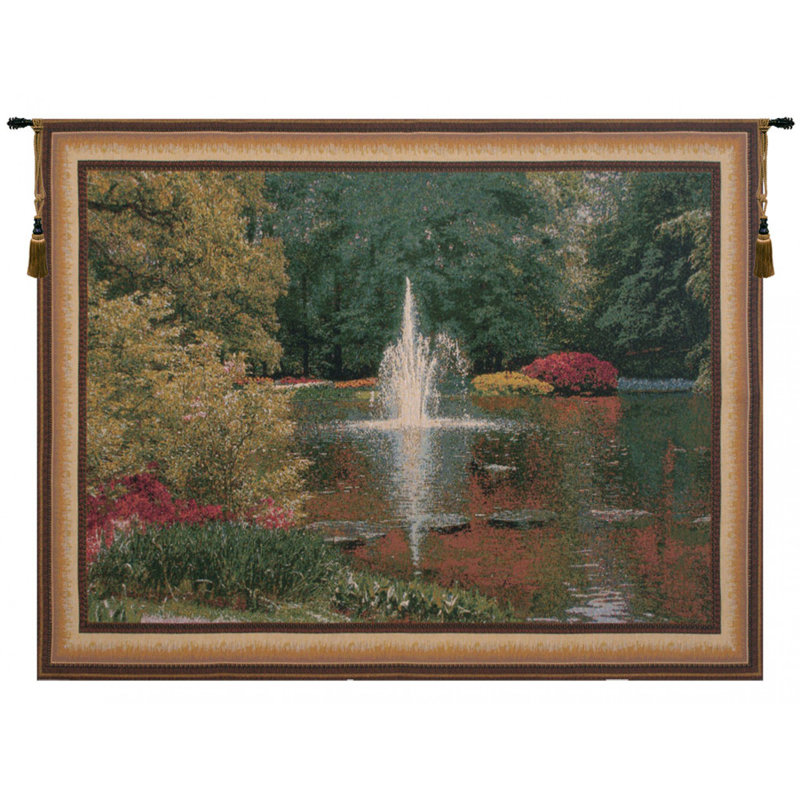 Loom Woven Fabric Nature Landscape Wall HangingView Details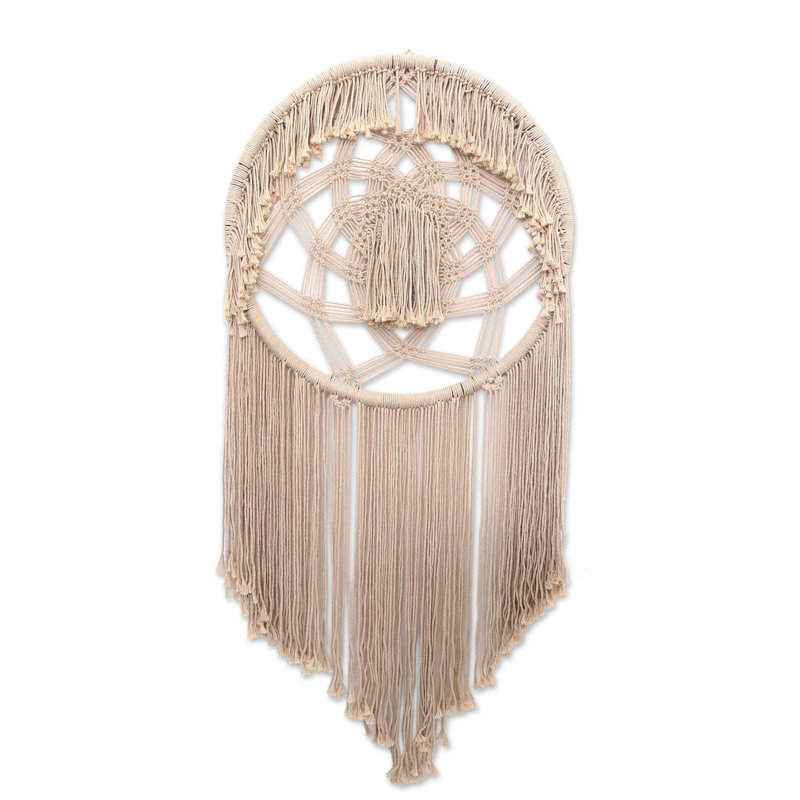 Cotton Dream Wall Hanging with Hanging Accessories IncludedView Details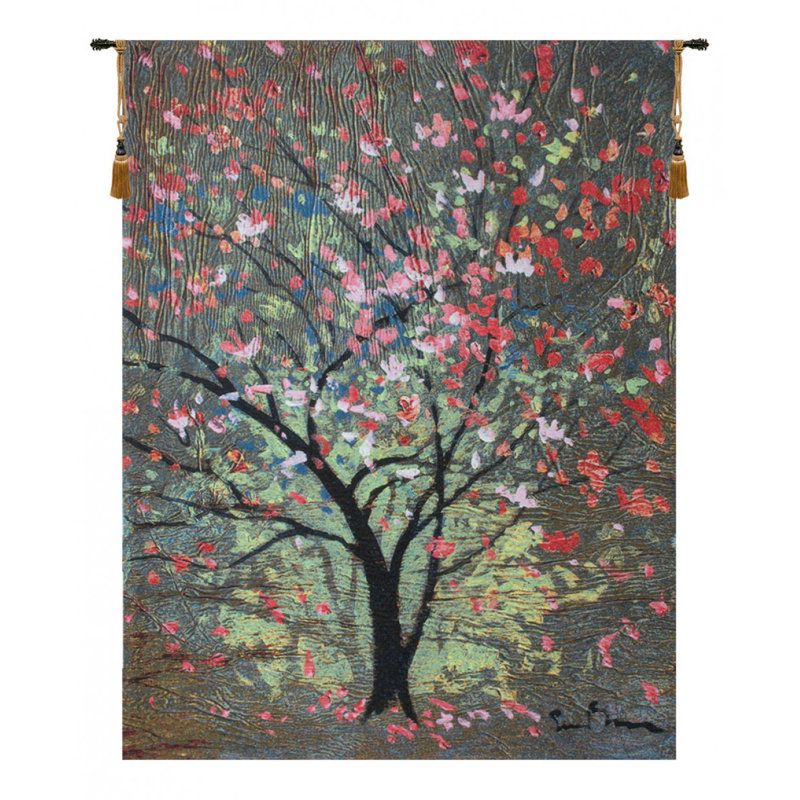 Tree Wall Tapestry – Hopefull Tree by Simon Bull TapestryView Details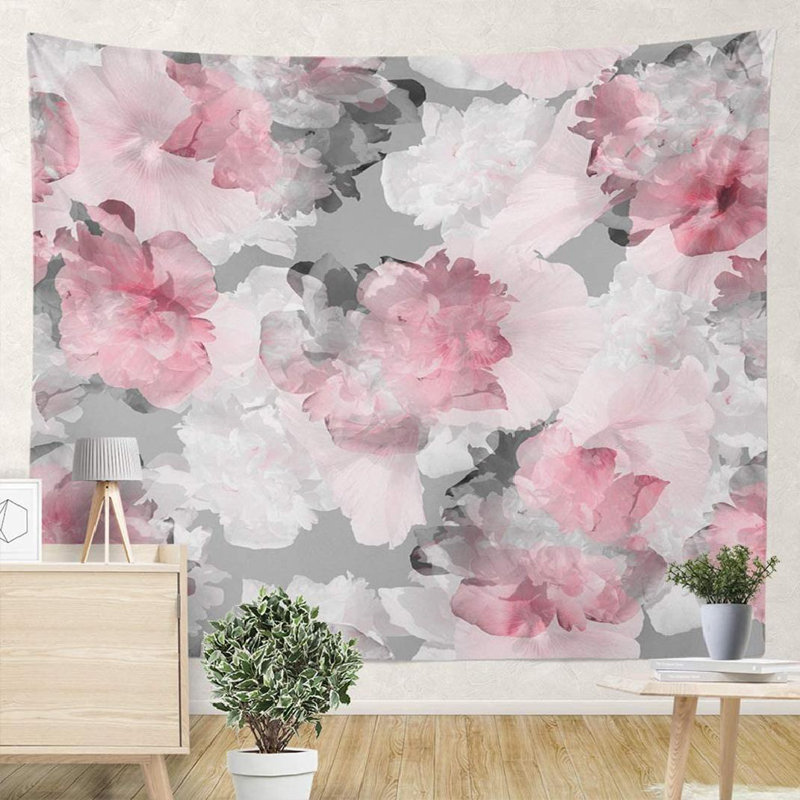 Floral wall Tapestry Hanging – Polyester Peony TapestryView Details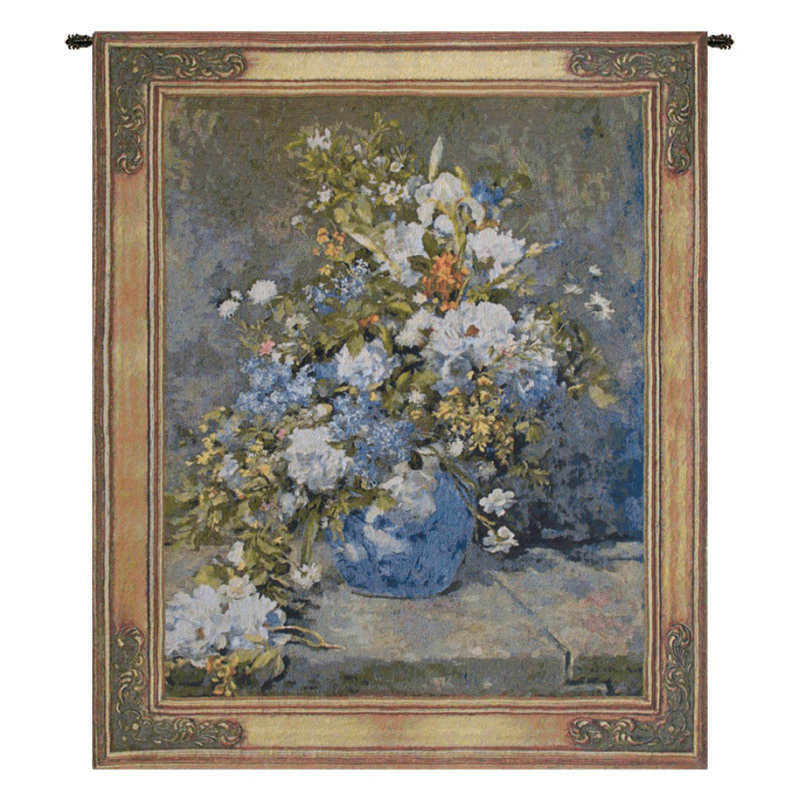 Ornate blue Floral wall Tapestry – Floral wall hangingView Details
Abstract Garden Party Mosaic by Acorn Studios TapestryView Details
Wall Tapestry Decor Ideas: Enchanting Interiors with Timeless Elegance
This exquisite space is the epitome of sophistication with its enchanting blend of wall tapestry decor ideas and sumptuous furnishings. Dominating the backdrop, a majestic wall hanging tapestry cascades gracefully to the floor. This masterpiece is reminiscent of the Baroque era, showcasing an intricate medley of floral motifs interwoven with luxurious scrolls, indicative of the style's affinity for ornate patterns.
The tapestry in question belongs to the Aubusson family, a coveted style that originated in France. Known for their exquisite craftsmanship, Aubusson tapestries have been adorning the walls of aristocratic residences for centuries. In this setting, the tapestry exhibits a lavish arrangement of roses, leaves, and rococo swirls in muted shades of blush, mauve, and deep burgundy. The palatial floral display synergizes with the drapes to create a striking contrast against the soft white walls.
Beautiful wall tapestries such as this create an opulent texture that augments the dimensional depth of a space. It's an elegant alternative to conventional paintings, capable of transforming an ordinary wall into a breathtaking focal point. Furthermore, the way this tapestry seamlessly integrates into the setting is a testament to its timeless appeal. Trends may come and go, but the allure of these historical pieces endures. As more individuals yearn for a touch of antiquity and class within modern spaces, these beautiful wall hangings are experiencing a revival.
To complement the wall tapestry, the bed is an artwork in itself, with its delicate, white tufted headboard adorned with intricate carvings. The bed linens and pillows are a medley of textures, patterns, and hues that echo the wall hanging tapestry. The diverse selection of textiles creates an inviting atmosphere while maintaining the delicate balance between opulence and comfort.
Next to the bed, a dainty side table hosts an assortment of classic and modern literature, signaling the occupant's refined taste. Atop the table, a vintage vase overflows with plush roses, mirroring the floral elements in the tapestry and imparting an air of romance to the room. The table itself is a work of art, with its ornate carvings and curvaceous legs reminiscent of French Provincial design.
The synergy between the tapestry and other elements of the room is amplified by the soft, diffused light filtering through tall, arched windows. This gentle illumination casts a warm, ethereal glow across the room, highlighting the intricate details of the tapestry and lending a tranquil aura to the space.
Moreover, lush greenery introduces an organic element to the room, with large leaves almost caressing the tapestry and drapes. The foliage not only freshens the air but also creates a bridge between the room's lavish interior and the natural world outside.
In essence, this room illustrates the ability of wall tapestry decor ideas to transport occupants to a bygone era of regal splendor. As a design element, tapestries hold a powerful presence that goes beyond aesthetics. They convey a story and tradition, enhancing the narrative of a space. This room, therefore, is not merely a physical space, but an experience.
In the current panorama of interior design, wall tapestry decor ideas are increasingly sought after for their capacity to bring warmth, history, and character to modern spaces. From a minimalist Scandinavian interior to an extravagant Baroque setting, beautiful wall hangings like Aubusson tapestries have a transformative effect that transcends trends. They serve as a testament to the ingenuity and artistry of centuries past, ensuring that these treasured pieces will never go out of style. It is this essence of timelessness and unadulterated grace that makes tapestries an invaluable asset in the realm of interior decoration.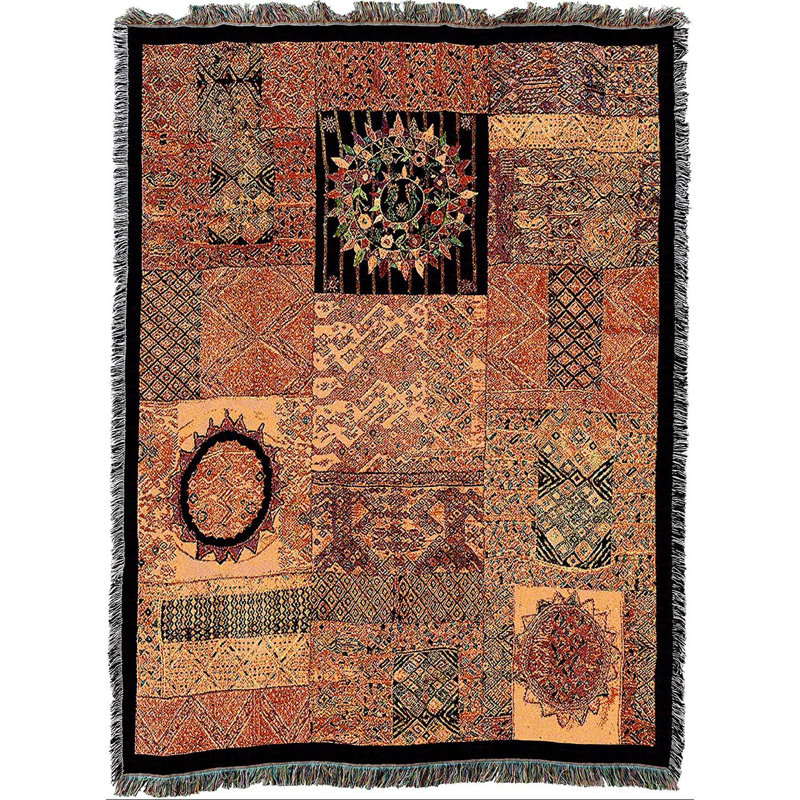 Cotton Guatemala Tapestry – Patchwork wall artView Details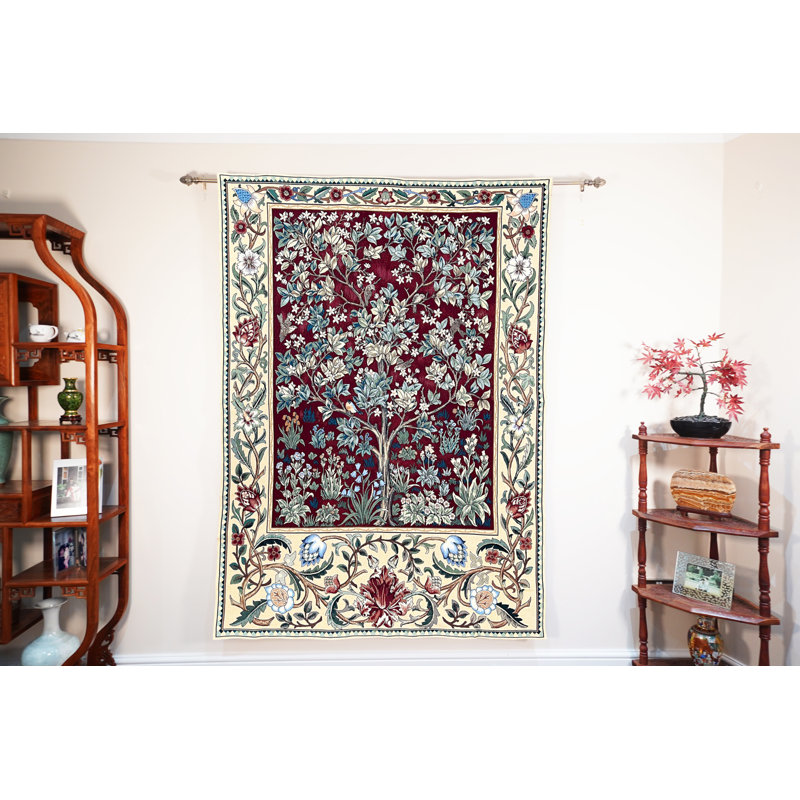 Floral wall hanging – Cotton Morris Tree of Life Wall HangingView Details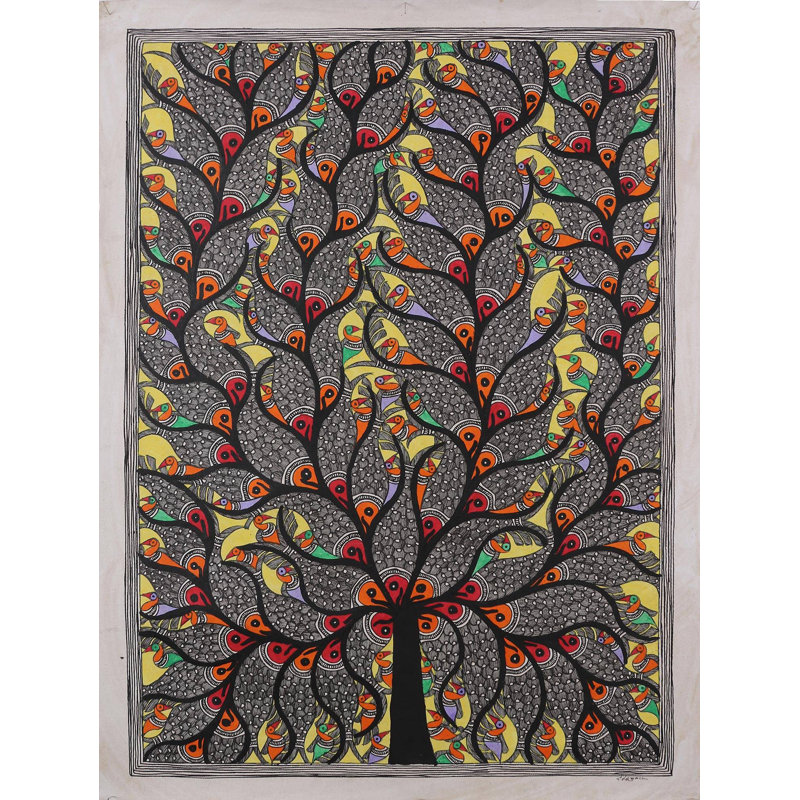 Canvas Fish and Bird Harmony Madhubani Painting Wall HangingView Details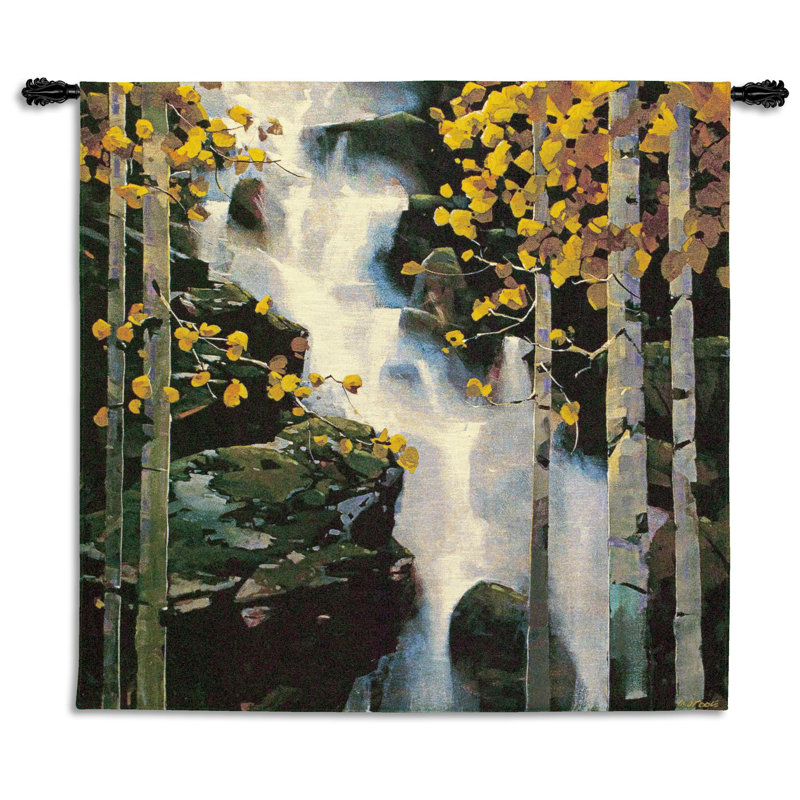 Waterfall Wall Tapestry – Waterfall BW TapestryView Details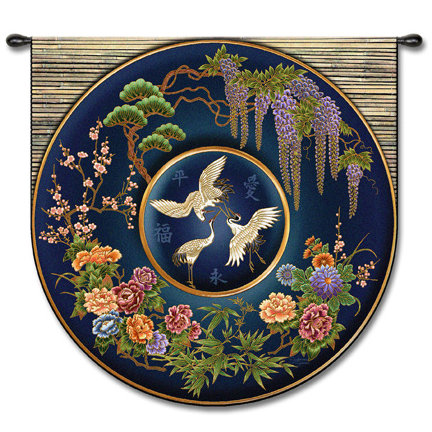 Abstract Cloisonne Lapis by Acorn Studios TapestryView Details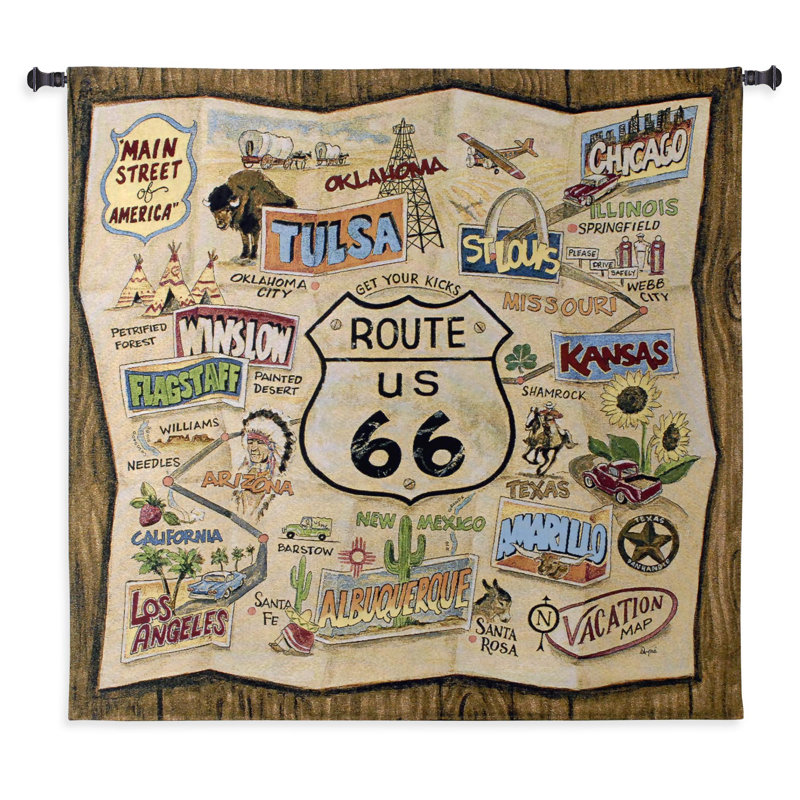 Route 66 Wall Hanging – Loom Woven Cotton TapestryView Details
Wall Tapestry Decor Ideas: Unveiling the Floral Extravaganza That Transforms Bedrooms
In a symphony of colors and textures, the focal point of this splendid bedroom is a stunning floral wall tapestry, which creates an immersive experience for anyone who enters. This wall hanging tapestry serves as the beating heart of the room, around which the other elements harmoniously converge.
The tapestry presents an elaborate botanical scene in opulent shades of crimson, ochre, cerulean, and emerald. Florals are a timeless motif in interior decoration and this tapestry accentuates that notion with a mix of peonies, dahlias, and an array of wildflowers, exuding a sense of natural abundance. It belongs to the Gobelins style, originally conceived in France, where every thread is meticulously woven to produce detailed imagery and rich textures.
As beautiful wall tapestries do, this piece sets the tonal foundation for the room, where a lighter color palette has been chosen for the other elements to maintain a serene ambiance. The tapestry boasts a cascade of fabrics at the top, resembling a waterfall of blossoms and foliage that appears to flow into the room.
Complementing the tapestry, a regal bed with an elegant tufted headboard sits confidently, as if paying homage to the beauty overhead. The linens and coverlet echo the floral theme with their soft rosy hue and subtle patterns, while the cushions embody the rich textures seen in the tapestry.
A quaint bedside table to the right holds a classic lamp with a pleated shade, and a small pile of carefully selected books, portraying a thoughtfully curated space. A delicate vase of pink flowers atop the table mirrors the floral design of the wall hanging, perpetuating the botanical theme.
To the left, houseplants create a gentle transition from the tapestry's rich florals to the natural world. This infusion of greenery breathes life into the space, lending it an organic freshness that balances the rich tapestry and the surrounding decor.
The plush bench at the foot of the bed is an exemplary illustration of form and function harmonizing. Its tufted design emulates the headboard, while its cream upholstery juxtaposes the surrounding hues to add depth and dimension. This thoughtfully selected piece provides utility as seating or for draping textiles and, simultaneously, acts as an anchor that visually grounds the space.
Floral wall tapestries, such as this, wield an incredible power to metamorphose bedrooms from mundane sleeping quarters into sanctuaries of serenity and elegance. They offer not just a visually engaging experience but evoke emotions and heighten the senses with their intricate designs.
Moreover, wall tapestry decor ideas that incorporate florals can contribute to an atmosphere of romance and nostalgia. Florals are inherently associated with grace and beauty. By employing them in wall hangings, you create a space that is inviting, warm, and reminiscent of the gentle caress of nature. They evoke the feeling of walking through a resplendent garden in full bloom.
Another poignant aspect of beautiful wall hangings is the versatility they possess. They can be seamlessly integrated into diverse interior styles, from classic to contemporary, and still maintain their poise.
This room perfectly captures how floral tapestries, when coupled with complementary elements, can culminate in an oasis that feeds not only the eyes but the soul. Every detail, from the cascading fabric at the top of the tapestry to the delicate flowers on the bedside table, has been orchestrated to create a symphony of textures, colors, and patterns.
In summation, floral wall tapestries are a treasure in interior decoration. They provide a centerpiece that tells a story, and around which a room's narrative can be built. This room's floral wall tapestry and accompanying elements represent a masterful rendition of what can be achieved when artistry, thought, and a profound understanding of the elements come together. Through the years, these pieces will continue to enchant and capture the hearts of those fortunate enough to bask in their beauty. They are, in essence, timeless.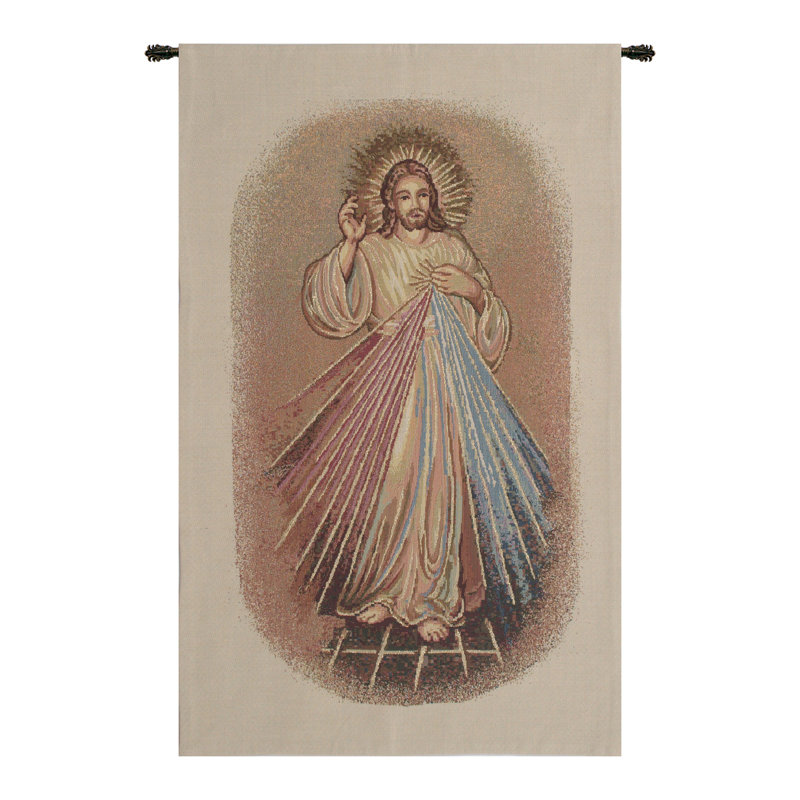 Loom Woven Beautiful Wall Hanging TapestryView Details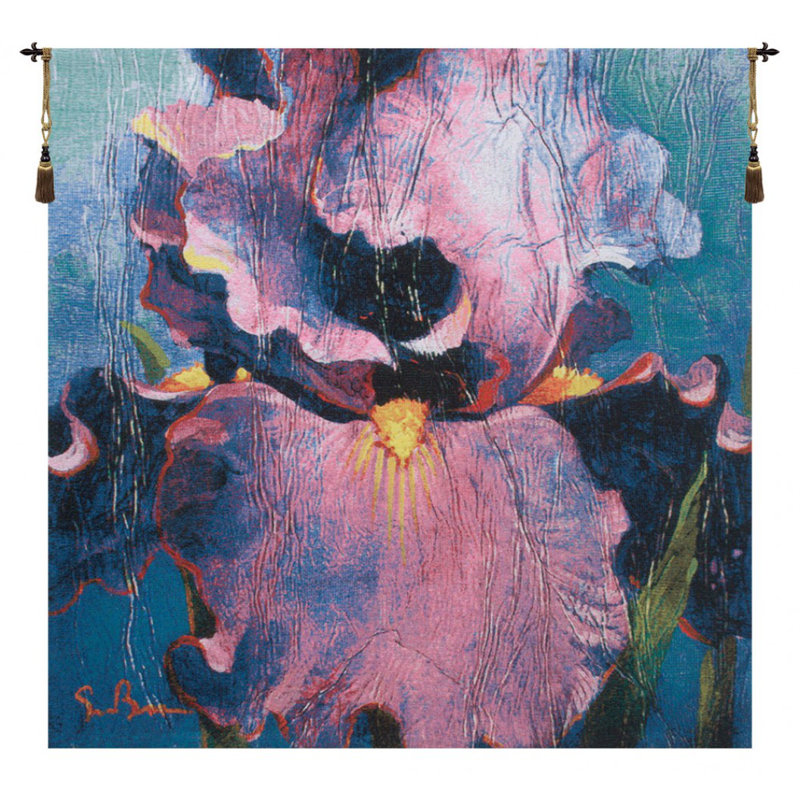 Colorful Wall tapestry – Dancer by Simon Bull TapestryView Details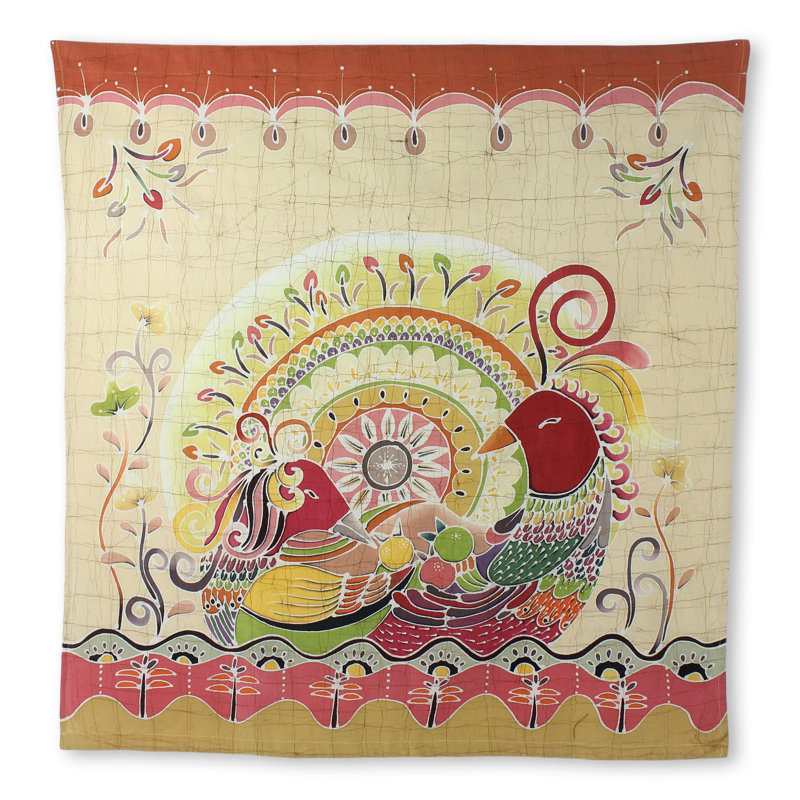 Amorous Geese Batik onGeese and Flowers TapestryView Details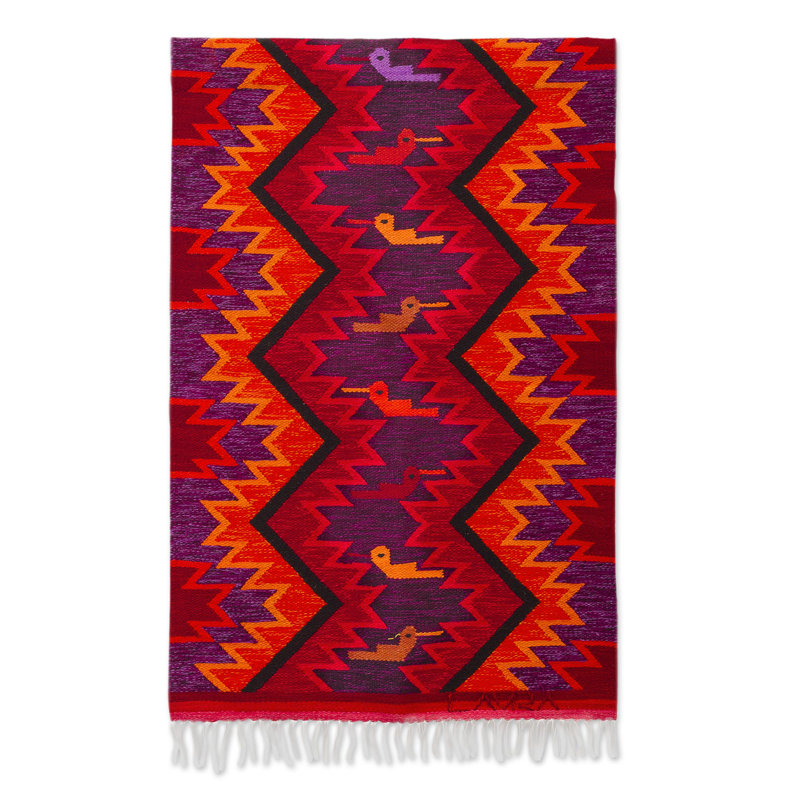 Colorful Wall hanging – Wool Hummingbird Geometry TapestryView Details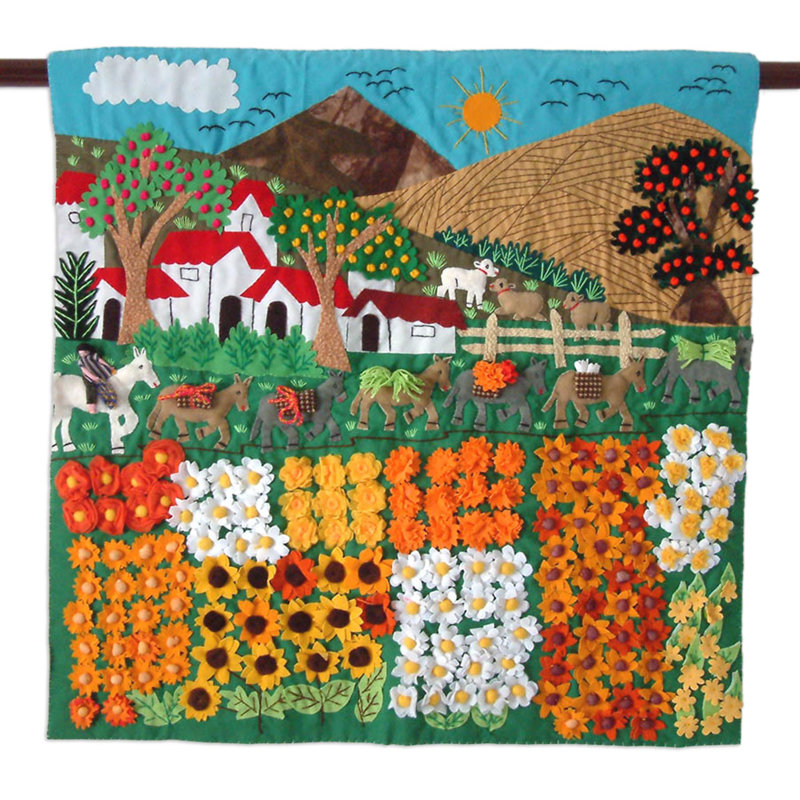 Floral wall tapestry – Sunflower Farm Applique Wall HangingView Details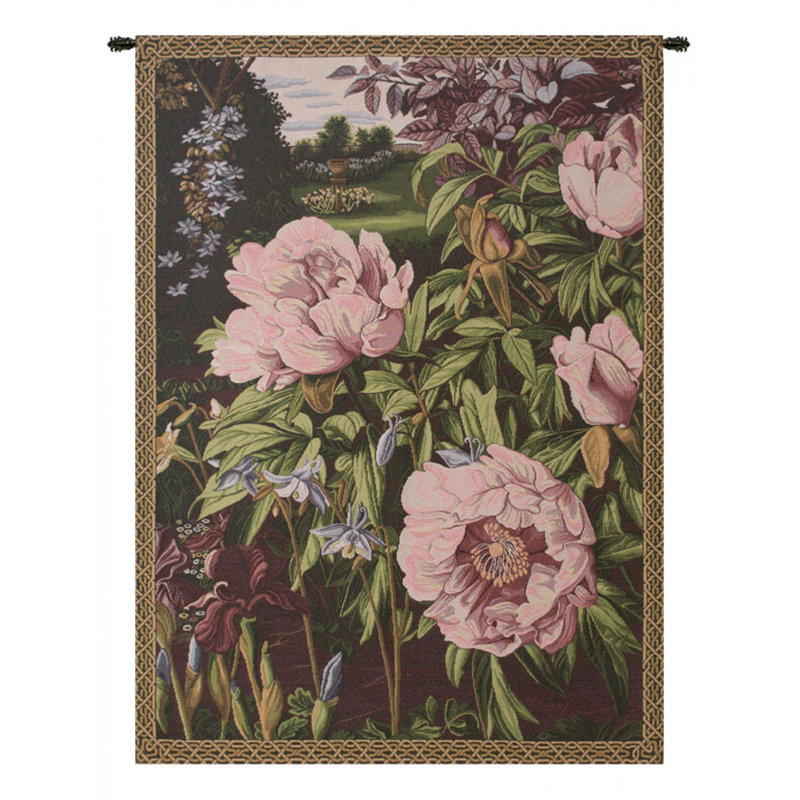 Pastel flower wall tapestry – Loom Woven Wall HangingView Details
Elevate Your Space with Wall Hanging Tapestry Ideas: The Timeless Beauty of Floral Designs
Wall tapestry decor ideas have seen an impressive resurgence in the contemporary interior design space. Among the myriad of choices available, the sheer elegance and exuberance that floral wall tapestries bring are unmatched. A well-chosen tapestry has the potential to transform a space, infusing it with personality and flair. In this feature, we are delving into the enchanting world of beautiful wall tapestries, highlighting an exquisite example and exploring the symphony it creates with other decor elements.
The Tapestry: At the heart of this awe-inspiring bedroom is a captivating wall hanging tapestry. The tapestry, draped across the wall behind the bed, acts as an elegant backdrop. Featuring a garden of blooming flowers in full splendor, the tapestry is reminiscent of a classic floral painting. The array of flowers varies in size and type, including roses, daisies, and hibiscus, among others. The botanical elements are set against a deep teal backdrop which creates a striking contrast, making the flowers appear almost lifelike. The opulent hues ranging from deep burgundy, coral, peach, and blush pink to the various shades of green in the foliage, create a visually rich tapestry.
Wall Hanging Tapestry Ideas: In recent times, floral wall tapestries have reemerged as a trending design element. Their allure lies in their ability to imbue the room with a touch of nature. The tapestry in this room is hung from an industrial-style rod, which adds a hint of rustic charm. By allowing it to drape and pool slightly at the floor, the tapestry takes on a more regal and lavish appeal. Incorporating beautiful wall hangings like this one is a surefire way to introduce texture and depth to a room.
Synergy with Other Elements: The tapestry is harmoniously in tune with the other elements of the room. The bed is adorned with an assortment of pillows in a muted blush pink, a color picked right from the tapestry itself. The textures of the pillows and the throw blanket introduce an additional layer of visual interest.
A side table with an antique vase is placed beside the bed. The vase holds a bouquet of fresh flowers that echo the blooms in the tapestry. This smart choice creates continuity in the floral theme and adds a three-dimensional aspect to it. The table lamp has a vintage vibe, with a cream-colored base and beige shade that complement the overall color scheme.
A plush rug is positioned at the foot of the bed. The rug's fringe and the fabric's delicate patterns mirror the intricacy of the flowers in the tapestry, while its pale color contrasts beautifully against the wooden flooring.
Floral Wall Tapestry Trends: One of the current trends in decorating with floral wall tapestries is the leaning towards oversized florals, much like the tapestry in this room. Large blooms make a statement and serve as a focal point. Another trend is the blending of styles. Combining the tapestry's classic beauty with contemporary pieces, like the modern bed and industrial-style rod, produces an eclectic and fresh look. The juxtaposition of vintage and modern elements is both charming and sophisticated.
Furthermore, there is a growing interest in incorporating real or faux botanical elements alongside floral tapestries. This room showcases that by placing an arrangement of fresh flowers in an antique vase on the side table, creating a seamless transition between the tapestry and the rest of the decor.
This room is a testament to how wall hanging tapestry ideas can profoundly enhance a space. The floral tapestry's luxuriant design, coupled with a carefully curated selection of furniture and accessories, results in an atmosphere that is at once cozy, refined, and brimming with character. It is a reminder that beautiful wall tapestries and wall hangings are not merely decorative pieces; they are transformative elements that carry the power to define the very essence of a space. In a world where personalization is key, the timelessness of floral tapestries will undoubtedly continue to captivate and inspire.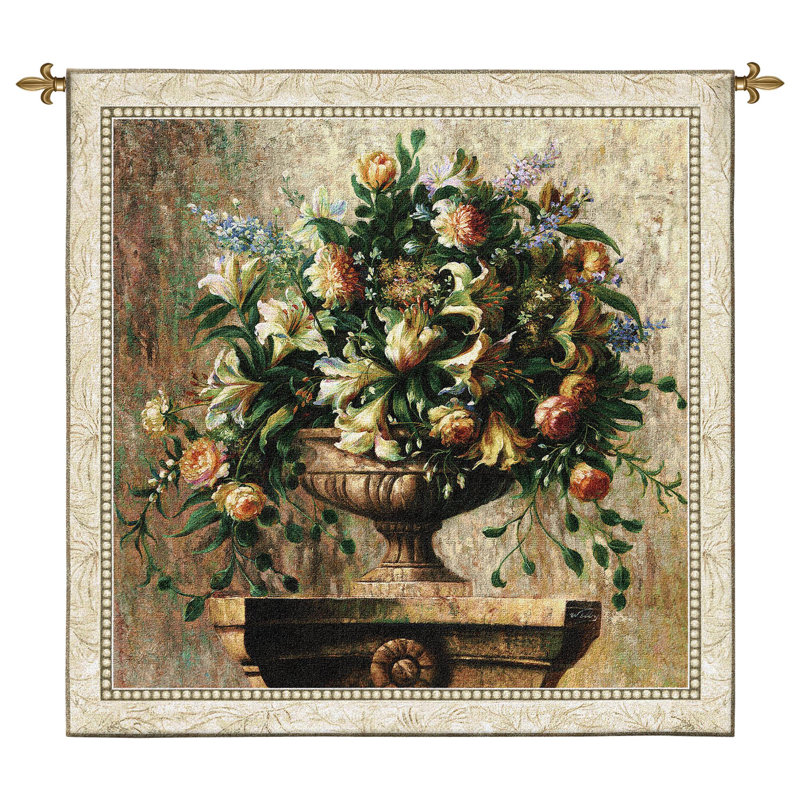 Flower wall tapestry – Floral Sonata TapestryView Details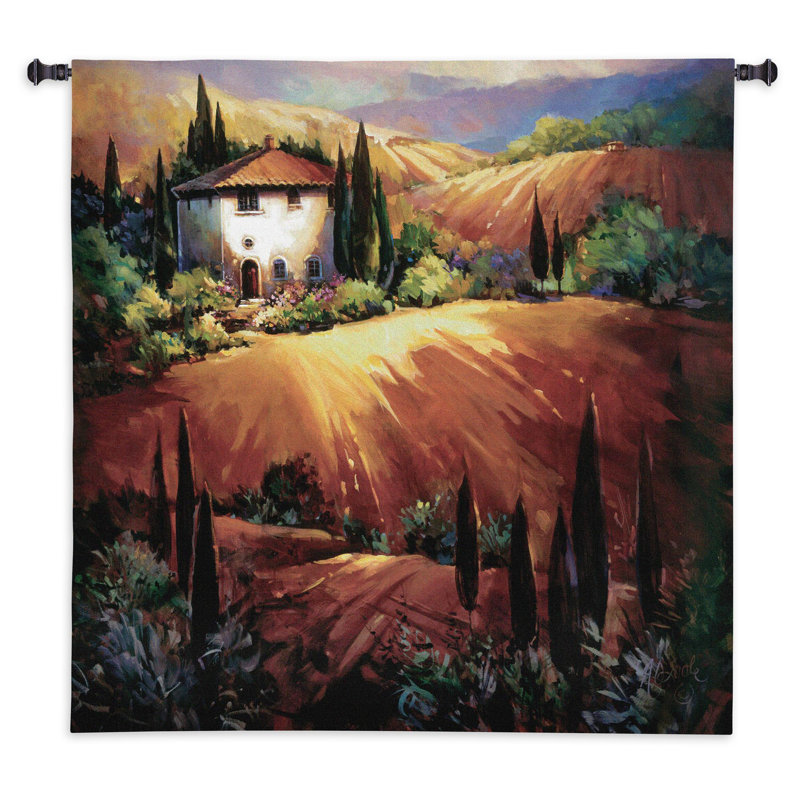 Cityscape, Landscape, Seascape Cotton TapestryView Details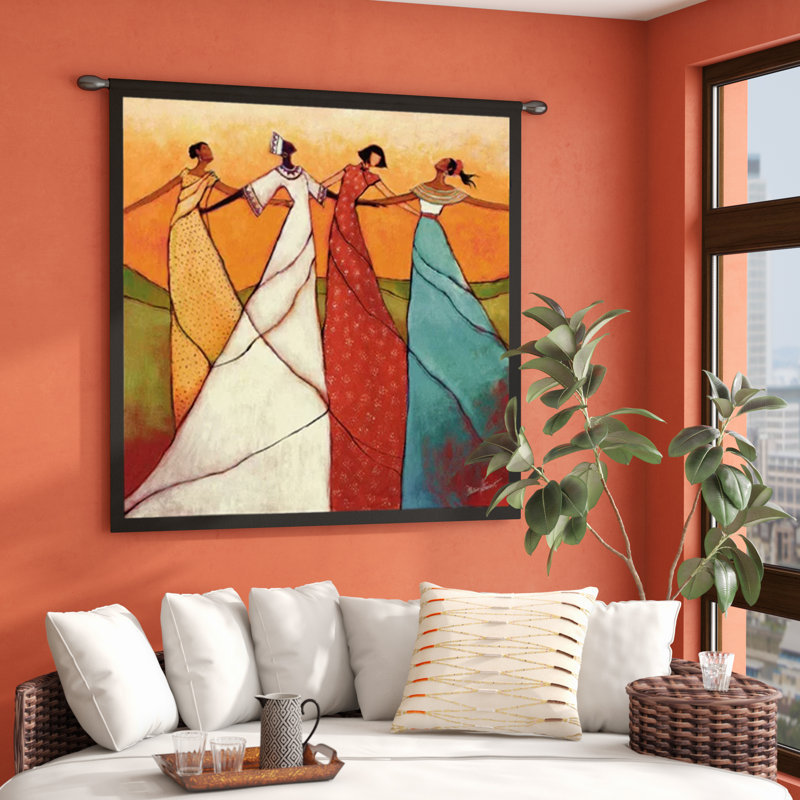 Glam Colorful Wall Tapestry – Classical Cotton TapestryView Details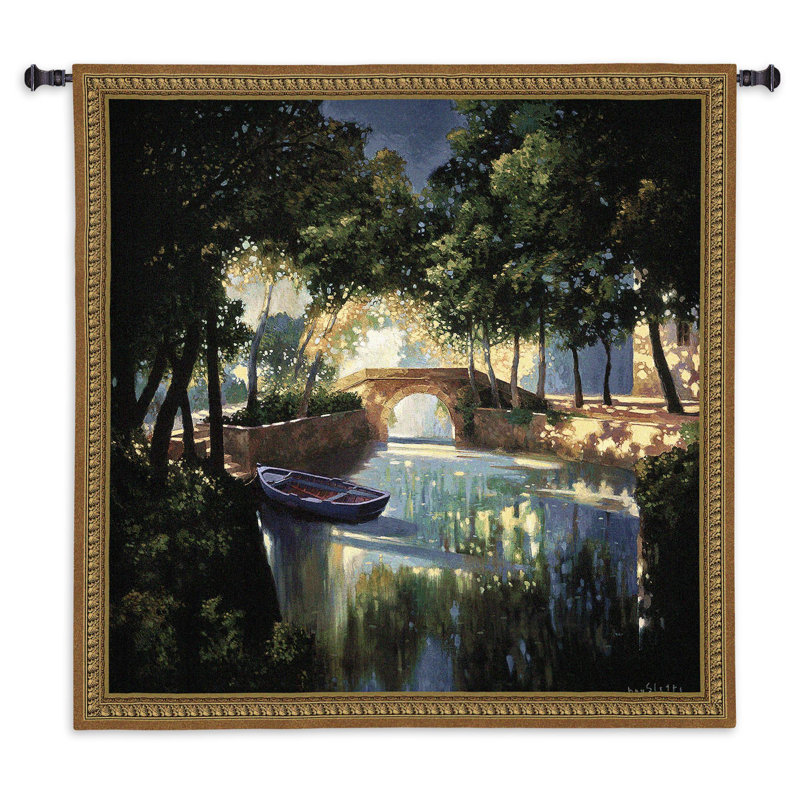 Nature wall tapestry – , Landscape, Seascape Boat TapestryView Details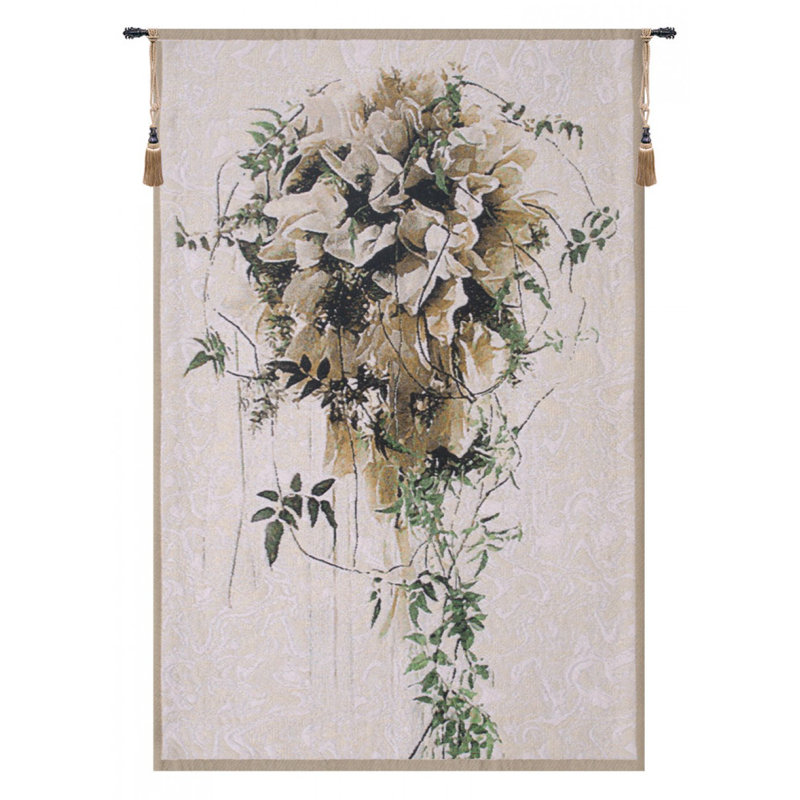 Vintage Floral Wall tapestry – Flower wall hangingView Details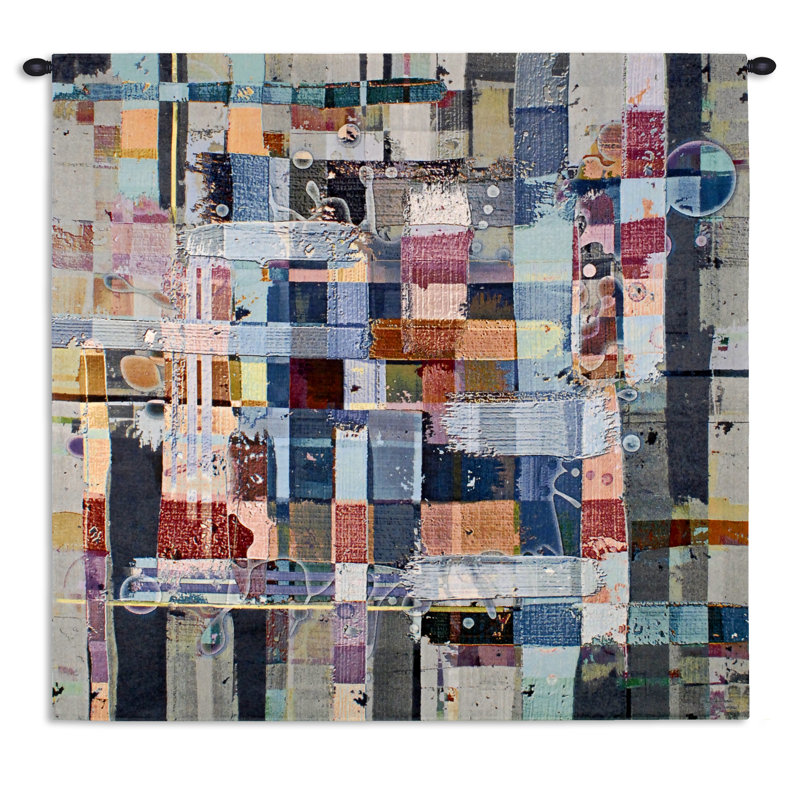 patchwork wall art – Patchwork Wall Tapestry HangingView Details
Unlock the Power of Psychedelia: Wall Hanging Tapestry Ideas for an Enthralling Bedroom
Psychedelic decor is taking over the interior design landscape, with wall tapestry decor ideas that are both enchanting and eclectic. One of the most thrilling ways to use this trend is by incorporating beautiful wall tapestries into bedroom decor. Psychedelic tapestries aren't just colorful pieces; they are transformative elements that unleash the power of imagination.
The Tapestry: The centerpiece of this room is an exquisite psychedelic wall hanging tapestry that captures the essence of both fantasy and consciousness. Draped majestically, it envelops the wall behind the bed and extends onto the ceiling, creating an immersive experience. The tapestry is awash with vibrant hues – deep blues, purples, oranges, and a myriad of other colors that form elaborate patterns and shapes. Mandalas, spirals, and floral motifs merge into a symphony of visual opulence. The rich tapestry teases the eye with its intricate designs, almost inviting you into a different realm.
Wall Hanging Tapestry Ideas: Psychedelic tapestries can vary from abstract swirls to intricate geometric patterns. What sets them apart is the way they evoke emotions and unleash creativity. In this room, the tapestry works in perfect harmony with other elements, creating a space that feels boundless. This sort of decor encourages you to think beyond the conventional and to integrate pieces that resonate with your inner self.
Synergy with Other Elements: The room exudes a bohemian flair, where each element complements the tapestry and collectively transcends the ordinary. The bedspread echoes the motifs and colors of the tapestry. Pillows with mandala patterns add another layer of mystique. The splashes of teal in the bed linen mirror the tapestry's colors, tying together the space harmoniously.
The round side table, carved with ornate patterns, resonates with the intricacies of the tapestry. A spherical lamp on the table exudes a soft glow, bringing warmth to the space. The choice of a spherical lamp is deliberate – it complements the circular patterns in the tapestry. Next to it, a laptop reflects the modern usage of space, showing that psychedelic decor can also be functional and aligned with contemporary needs.
Around the room, you'll find potted plants. The greenery breathes life into space and adds a touch of nature that counterbalances the riot of colors.
The floor space is adorned with an array of beautiful rugs and a cushion, in sync with the psychedelic theme. They break the monotony of the wooden floor and add an extra layer of comfort. The room is not just visually enthralling; it is designed to be lived in and loved.
Decorating with Psychedelic Wall Tapestries in Bedrooms: When it comes to bedrooms, creating a personal sanctuary is key. Psychedelic wall tapestries allow for just that – a space that is uniquely yours. They bring in energy, stimulate creativity, and can be deeply personal. What's remarkable is that they offer endless possibilities; you can create a bohemian rhapsody, as seen in this room, or a modern retreat by choosing more geometric patterns. They also pair well with various elements – be it plants, books, or eclectic furniture.
Indeed this room showcases the potential of what can be achieved when you think outside the box. The psychedelic wall hanging tapestry sets the tone, and every other element in the room harmonizes to create a space that is vibrant, warm, and personal. Beautiful wall tapestries and wall hangings such as this are not just elements of decor; they are the heart and soul of the space. In a world that is increasingly seeking uniqueness and self-expression, psychedelic tapestries in bedrooms are not just a trend; they are an expression of individuality and creativity.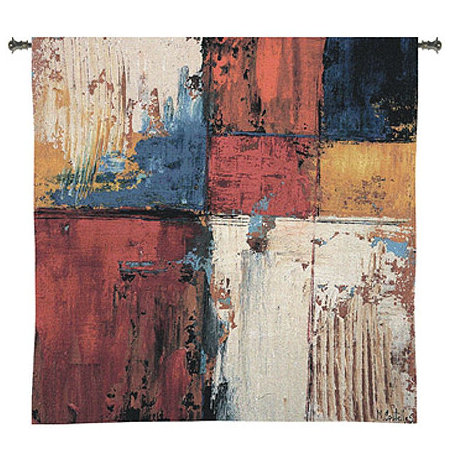 Color Block wall art – Abstract Solar Ice II TapestryView Details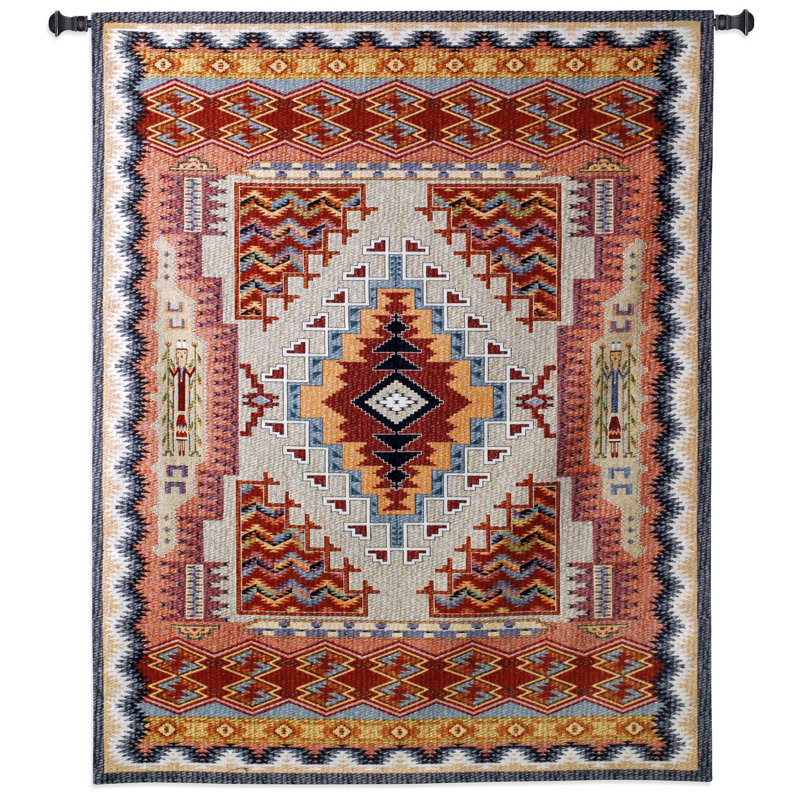 Southwest wall art – Southwest Small TapestryView Details
Ornate Patchwork Tapestry – Arabian Nights I BW TapestryView Details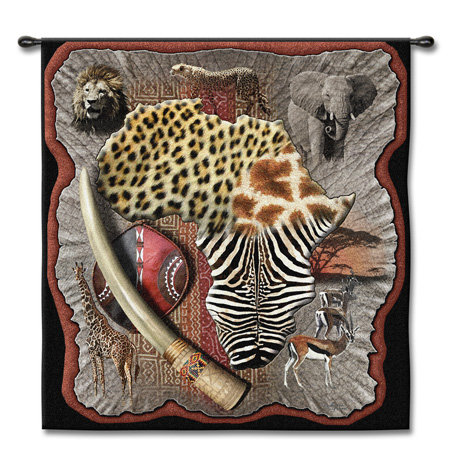 Jungle wall tapestry – Abstract Africa by Acorn Studios TapestryView Details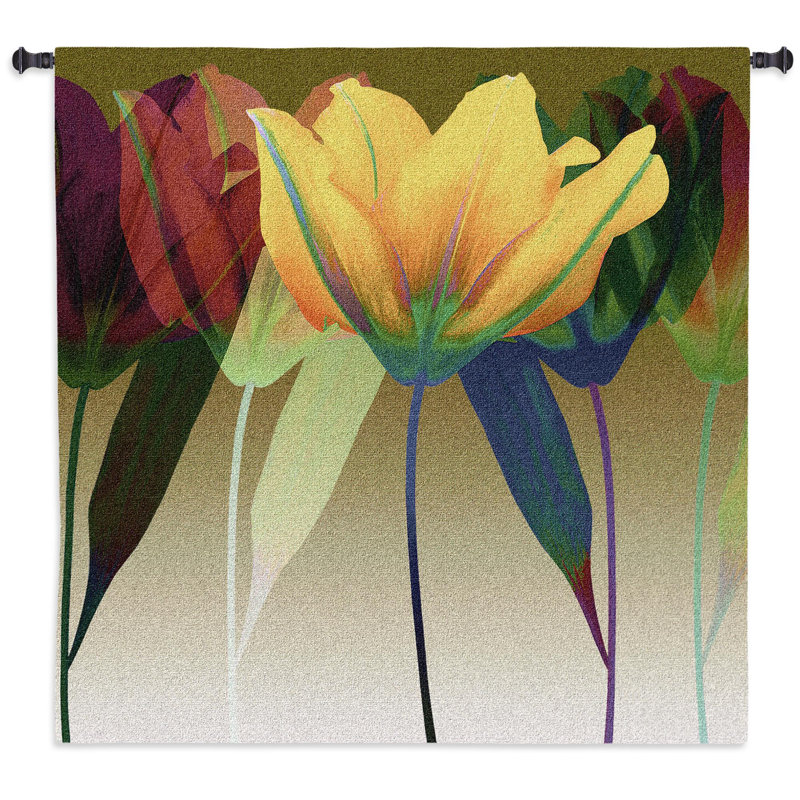 Colorful floral tapestry – Tulip BW TapestryView Details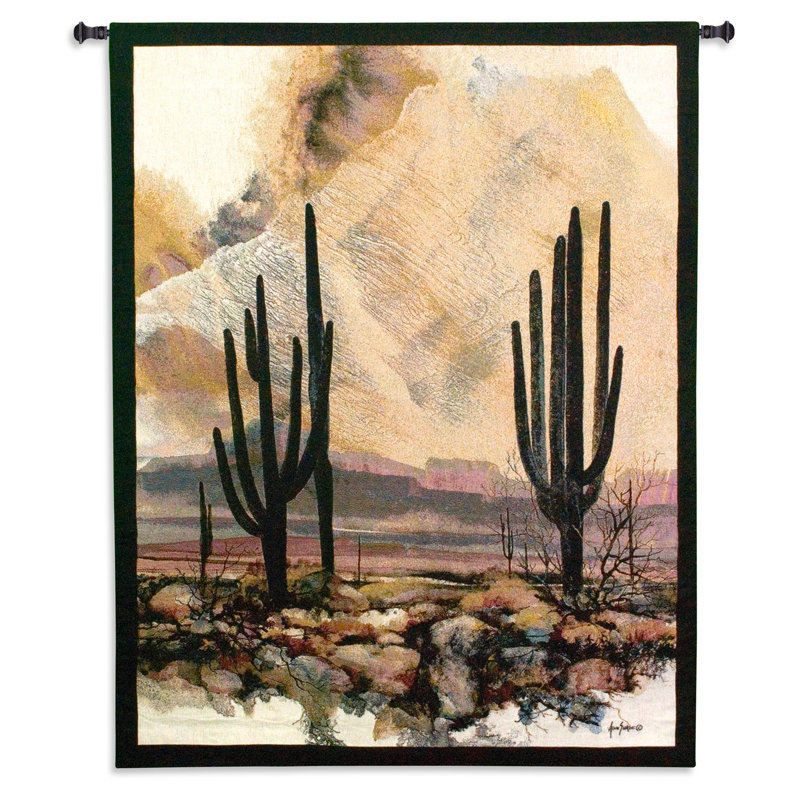 Desert wall Tapestry – Sonoran Sentinels TapestryView Details
Enlivening Spaces: Wall Hanging Tapestry Ideas for a Captivating Home Interior
Embarking on an artistic exploration of wall tapestry decor ideas can unlock boundless possibilities in creating an ambiance that resonates with one's personal style and sensibilities. In the given space, one can observe an impeccable example of a psychedelic wall tapestry, a trend that has recently gained traction among interior enthusiasts. This tapestry breathes life into the room with its medley of vibrant hues and intricate patterns.
The tapestry, in all its glory, features a celestial motif with cascading celestial bodies and cosmic swirls. The blend of purples, blues, and oranges showcases an ethereal merging of night and day. This masterpiece is a quintessential psychedelic wall tapestry, characterized by its surreal imagery and kaleidoscopic colors. Such beautiful wall tapestries can evoke a sense of depth and escapism, offering not just a decor element but an experience that transports you into a different realm.
The swirling patterns and color gradients pay homage to the psychedelic art movement of the late 1960s, while the intricate paisley and mandala designs nod towards traditional Indian motifs. The merger of these art forms in a wall hanging tapestry is both audacious and harmonious.
Adorning the wall behind the bed, this tapestry serves as a focal point. Its sweeping fabric gracefully trickles down, framing the bed and lending a theatrical backdrop. The textile's texture contrasts with the wall's teal backdrop, ensuring that the tapestry commands attention.
Accompanying this bold statement, the room is embellished with additional elements that synergize with the tapestry. The bedding embraces the bohemian aesthetic, with a similar color palette and patterns that echo the tapestry's design. Pillows adorned with concentric circles and mandalas foster continuity and cohesion.
The nightstands and lamps, though subtle, are far from mundane. A wood and brass nightstand has an earthy, antique charm, while the ceramic lamp with its speckled surface adds a modern twist. The incorporation of plants, both on the nightstand and in a vibrant yellow wicker basket, injects an element of nature which is both refreshing and grounding. This is a nod to the importance of bringing the outdoors inside, to create a sanctuary in one's dwelling.
Notably, there is a pleasing interplay of shapes in the room. The round shapes in the tapestry are mirrored in the pillows, lamps, and wicker basket, while the angular lines of the nightstand, books, and the bed itself provide a counterpoint, avoiding monotony.
The rug beneath the bed is another laudable element. Largely mirroring the tapestry's design, it contributes to the sense of unity in the decor. It also demarcates the bed area as its own cozy nook within the larger space.
Beautiful wall hangings and tapestries like this one can be versatile. Not only can they serve as a centerpiece, but they can also be draped over furniture, be used as bedspreads, or even hung from the ceiling for a more immersive experience.
Wall hanging tapestry ideas can be adapted to suit different tastes – from minimalistic geometrical designs to elaborate landscapes. However, what makes this room exceptional is the successful fusion of the psychedelic wall tapestry with complementary elements. The tapestry's audacity is matched by the bedding, yet balanced by the more muted, earthy elements around it.
It is also vital to consider the lighting when incorporating beautiful wall tapestries. Soft, warm lighting, as seen in the picture, can enhance the colors and create a cozy atmosphere, whereas natural light can make the colors pop and make the room feel more airy.
In summary, this room exemplifies the art of using a psychedelic wall tapestry to create a captivating, immersive space. The juxtaposition of bold patterns and colors with earthy, subtle elements strikes a balance that is both energizing and soothing. The tapestry acts as more than just a decor piece; it's a conversation starter, an inspiration piece, and a gateway to another dimension. Through thoughtful selection and placement of accompanying elements like furniture, lighting, and textiles, one can create a harmonious synergy that makes a house truly feel like a home.
In a world where interiors often become a reflection of one's personality and journey, wall tapestry decor ideas like these serve as an inspiration for those looking to create spaces that tell a story, invoke emotions, and transcend the mundane.
Mesmerizing Spaces: Elevate Your Home with Wall Hanging Tapestry Ideas
Stepping into the captivating domain of wall tapestry decor ideas, one finds an enchanting spectrum of designs and themes that can completely metamorphose the aura of a space. Beautiful wall tapestries possess the unique ability to embody stories, emotions, and atmospheres. Among these, psychedelic wall tapestries have carved a niche, regaling in their charm and depth. The photograph showcases a stunning illustration of how to integrate a psychedelic tapestry into a room, crafting a serene haven.
At the heart of this space is a glorious psychedelic wall tapestry that speaks volumes through its effervescent colors and mystic patterns. The tapestry is a marvel in itself, where ethereal cosmic elements interweave with traditional motifs and exuberant swirls. The celestial theme, replete with suns, moons, and stars, creates a dreamlike ambiance that envelops the onlooker. The patterns imbibe the essence of various art forms, ranging from mandalas to paisleys, and traditional Eastern designs to Art Nouveau.
Complementing the beautiful wall hanging is a thoughtfully curated assemblage of decor elements that harmonize to create an inviting environment. The duvet and pillows, drenched in colors and designs that echo the tapestry, serve as a gentle transition between the tapestry and the rest of the space. The warm, opulent fabrics invite one to sink into comfort and dreams.
This magical tapestry extends its influence through the room. From the voluptuous textures of the bed and the lush plants that frame the space, to the meticulously chosen nightstands, lamps, and floor cushions, each element is a note in this symphony of design.
The side tables feature a mid-century design, a nostalgic nod to the era that gave birth to psychedelic art. Laden with plants, books, and an eclectic mix of lamps, they function as more than mere surfaces. They are portals to universes known and unknown.
The lighting is soft, creating a warm embrace. The tall orange lamp stands as a beacon, its hue resonating with the elements of the tapestry. The smaller lamp with its traditional lampshade offers a classic touch amidst the riot of colors.
Beautiful wall hangings like this one deserve companions that match their vitality. The plants, both on the side tables and on the floor, add a verdant freshness that balances the rich tapestry. The greenery breathes life into the space, ensuring it doesn't become overwhelmed by patterns and colors.
The tapestry, with its dynamic presence, becomes the muse for the space. It is as if every other piece in the room draws from its energy, becoming an expression of the tapestry's soul. The room is vibrant yet comforting, an oasis in the midst of a chaotic world.
Psychedelic wall tapestries are not just pieces of fabric; they are canvases that depict emotions, nature, the universe, and sometimes the surreal. They have the ability to convert a monotonous room into a lively, energetic space.
Why should you consider incorporating a psychedelic tapestry into your home? First, these beautiful wall tapestries are versatile. They can be hung on walls, used as bedspreads, or even ceiling decor. The immense variety of designs means there is something for every taste.
Moreover, they often become conversation starters. They can reflect your interests, your dreams, or your travels. They can also be sources of inspiration, encouraging you to explore, dream, and create.
Incorporating beautiful wall hangings is also a cost-effective way to change the look and feel of your space. It is an investment that offers maximum impact without the need for structural changes.
In conclusion, decorating with wall hanging tapestries is a journey of discovery. It is as exhilarating for someone new to the world of decor as it is for a seasoned enthusiast. With tapestries, the room becomes an extension of your self, reflecting not just your style but your essence. The ease and joy of transforming a space with a simple piece of fabric are unmatched. So, delve into the world of beautiful wall hangings and allow your space to tell its story. Whether you prefer the dreamy escapism of a psychedelic tapestry or the refined grace of a classic piece, let your walls speak, and they will sing songs of beauty and imagination.
Home Wall Art Decor Index