In the realm of home decor, one trend is making a colorful splash – paint can wall art. This intriguing form of decoration involves the artful repurposing of old paint cans into wall ornaments. Its origins can be traced back to the upcycling movement, which aims to reduce waste by creatively reusing materials.
Paint can wall art offers unparalleled versatility. It's especially well-suited for craft rooms, art studios, or garages, where it contributes to an artistic and industrial ambience. However, with some ingenuity, it can also be tailored to enhance living rooms, kitchens, or corridors.
What makes this trend so alluring is its ability to mesh with various aesthetics, from rustic to avant-garde. This is largely due to the boundless customization options; paint cans can be painted, wrapped in fabric, or adorned with embellishments like ribbons and buttons. They can also be used in asymmetrical arrangements for a modern look or symmetrical formations for a classical feel. Furthermore, integrating lighting or greenery can add warmth and life to the space.
Another exciting trend related to paint can wall art is paint splatter wall art. This style is reminiscent of the energy and spontaneity of abstract expressionism. It involves splattering paint on a canvas or wall in a seemingly random manner, but the result is a vibrant and dynamic piece that adds liveliness to any space.
Liquid pouring is yet another enthralling technique. It involves pouring fluid paints onto a canvas and tilting it to allow the colors to merge and flow freely. The outcome is a mesmerizing, marbled effect full of swirls and cells. It's an excellent option for those who love bold, abstract designs.
These art forms share a common thread – the transformative power of paint. Paint can wall art takes this concept a step further by merging creativity with sustainability.
Now, imagine the possibilities when these trends are combined. Paint cans themselves can be decorated with paint splatters or liquid pouring techniques, marrying the trends together for a statement piece that's as stylish as it is sustainable.
If you're captivated by the idea of adding an artistic touch to your home while being mindful of the environment, paint can wall art is the perfect starting point. Its adaptable nature makes it an ideal canvas for your creativity. We invite you to explore the wonderful world of paint can wall art, where each piece is a conversation starter, and where paint becomes the magic that transforms ordinary objects into extraordinary expressions of your individuality.
Colorful Paint Can Wall Art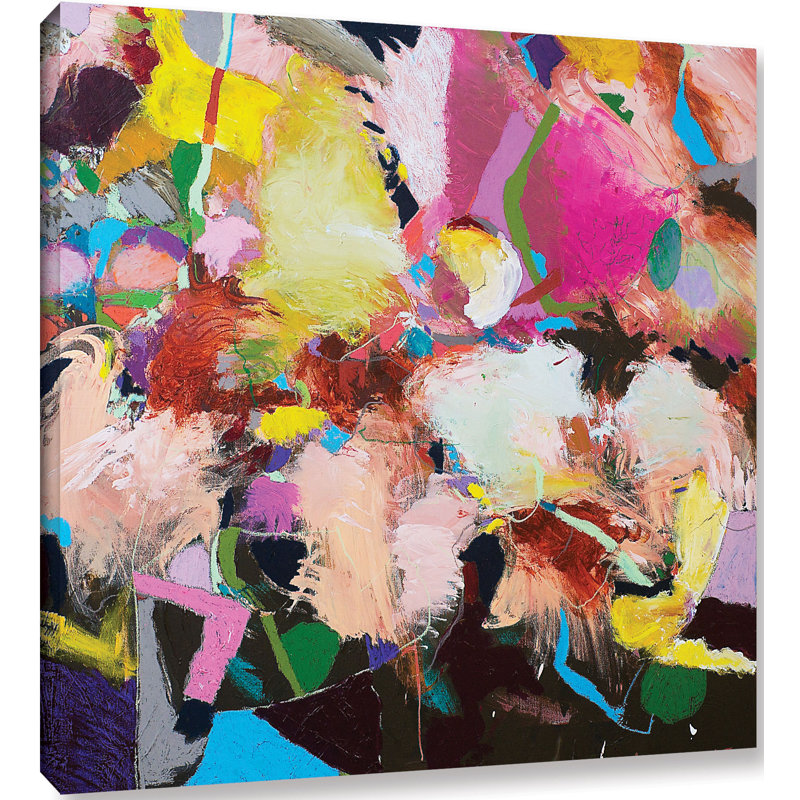 Paint can wall art – Paint Splatter wall artView Details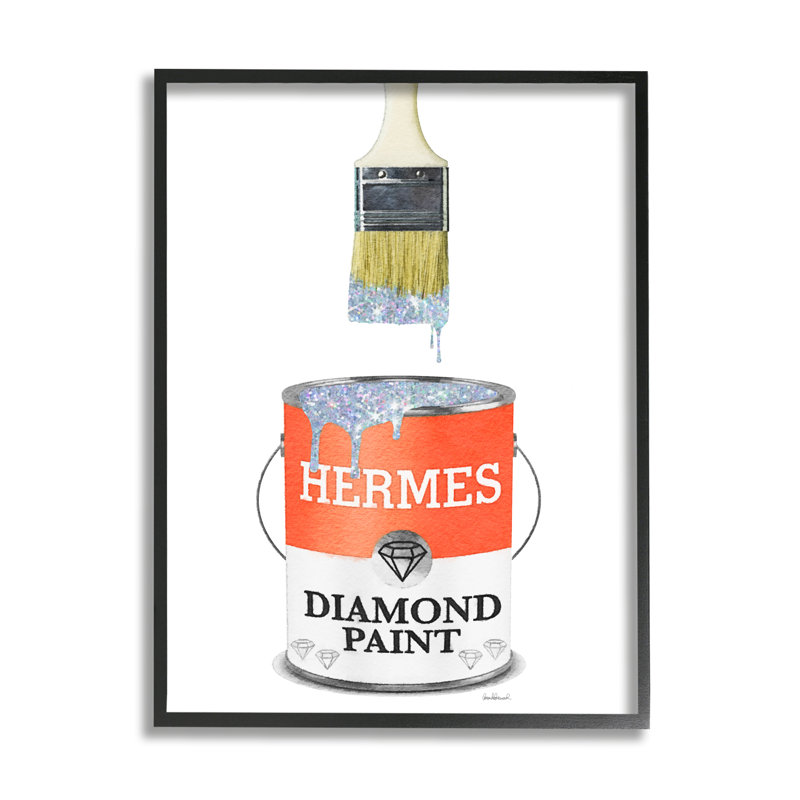 Fashion Pop Diamond Paint Can Designer Soup Red On WoodView Details
Large Fashion And Glam Velvet Marmont CanView Details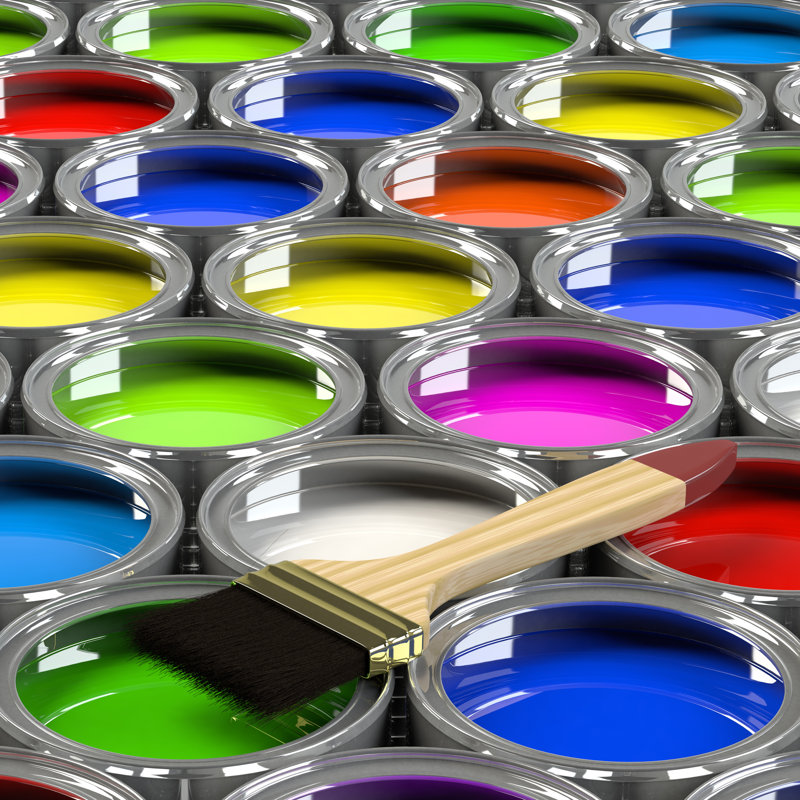 Timmiah Paint Cans On Canvas PhotographView Details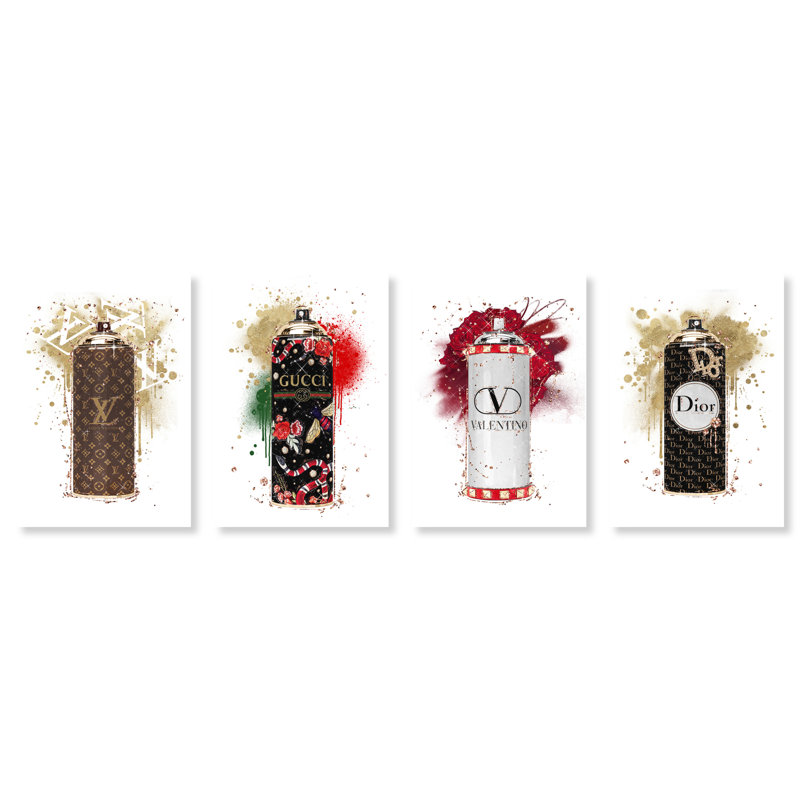 Fashion Glam Spray Fashion Glam  Set, Paint Can wall art decorView Details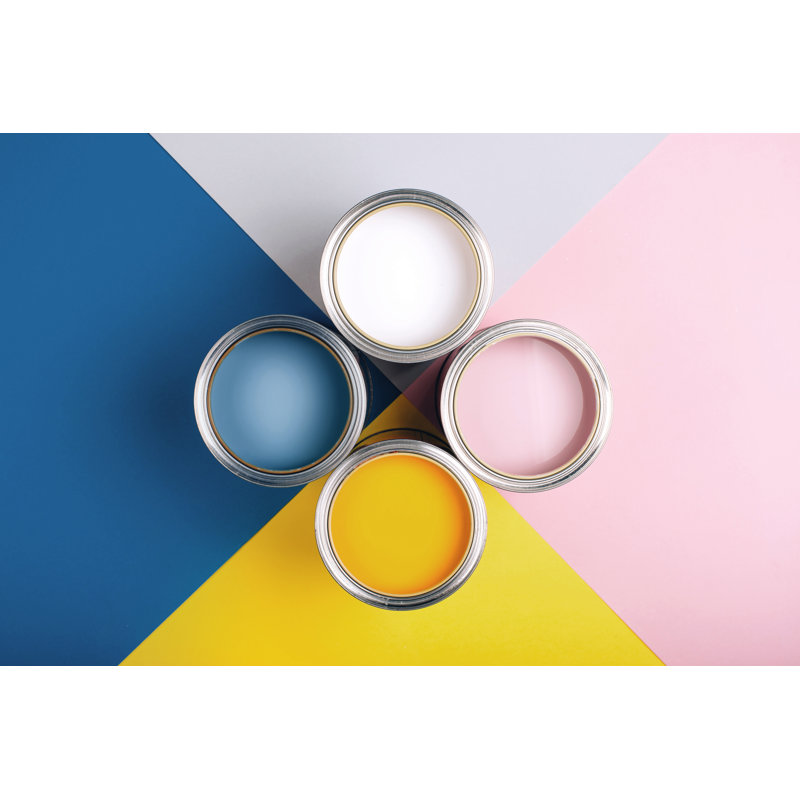 Deshaila Open Cans Of Paint On Canvas PhotographView Details
A Symphony of Colors: The Cascade of Creativity Living Room
Stepping into this living room is like immersing yourself in a cascade of creativity. The most captivating element is undoubtedly the paint can wall art, which takes center stage and sings a symphony of colors.
Vibrant swirls of paint flow from repurposed paint cans, which themselves tumble down the canvas in a seemingly choreographed dance. The swirling paint echoes the liquid pouring technique, with mesmerizing marbled effects and bold colors intertwining to create an electrifying, yet harmonious visual experience. The paint cans, each with drips of color running down their sides, evoke a sense of motion and energy. The way they are arranged and layered gives depth and dimension to the piece, inviting the viewer's eye to travel across the canvas.
The paint can wall art sets the tone for the entire room, and one can see how other elements have drawn inspiration from it. The color palette is extended through the room with lush throw pillows, each mimicking the swirls and exuberance of the wall art. Splashes of red, blue, and yellow find their way into the room's decor through vases, books, and even the rug.
The floral arrangements and greenery are not just additional decor elements; they serve as a reminder of the organic nature of creativity. They represent growth and the blooming of ideas, much like the painting process itself.
It is evident that the paint can wall art is more than just decoration; it is the soul of this living room. It transforms the space into an abode of inspiration, creativity, and boundless imagination.
We extend a heartfelt invitation to everyone who finds joy in the playful embrace of colors to explore the intriguing world of paint can wall art. Experience firsthand how this art form can breathe life, energy, and sheer creativity into a space, turning it into a sanctuary for the senses. Whether you are an art enthusiast or someone looking to add a personal touch to your living space, paint can wall art holds an endless array of possibilities just waiting to be discovered.
Trendy Paint Can Wall Art
Paint can wall art such as this is the epitome of unique.  Instantly elevate your home by selecting any of these paint wall art pieces.
Paint Can Wall Decor – Geometric Wall ArtView Details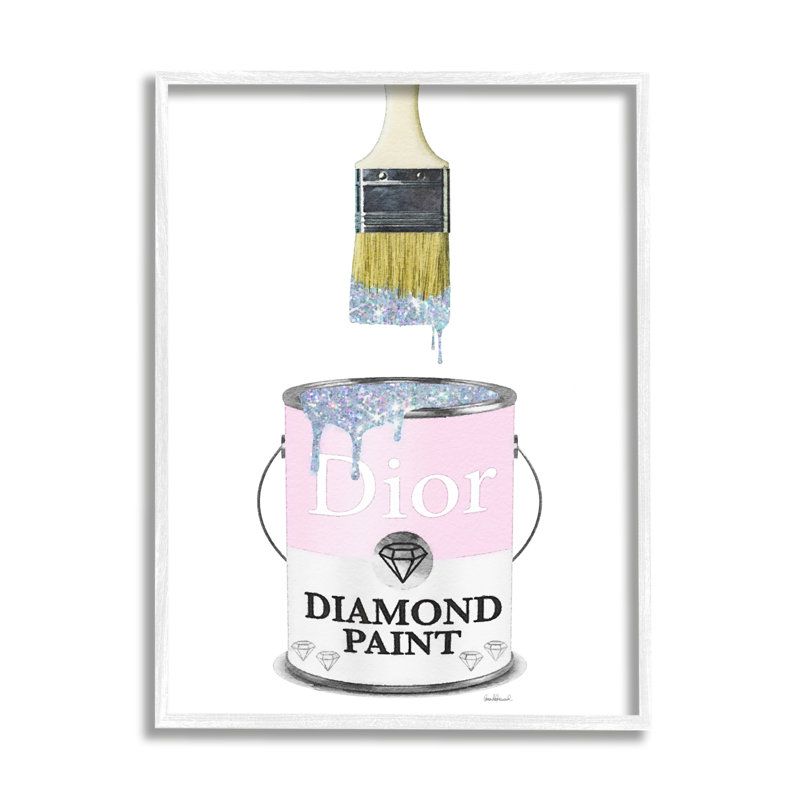 Glam Pop Diamond Pink Paint Can Sparkle BrushView Details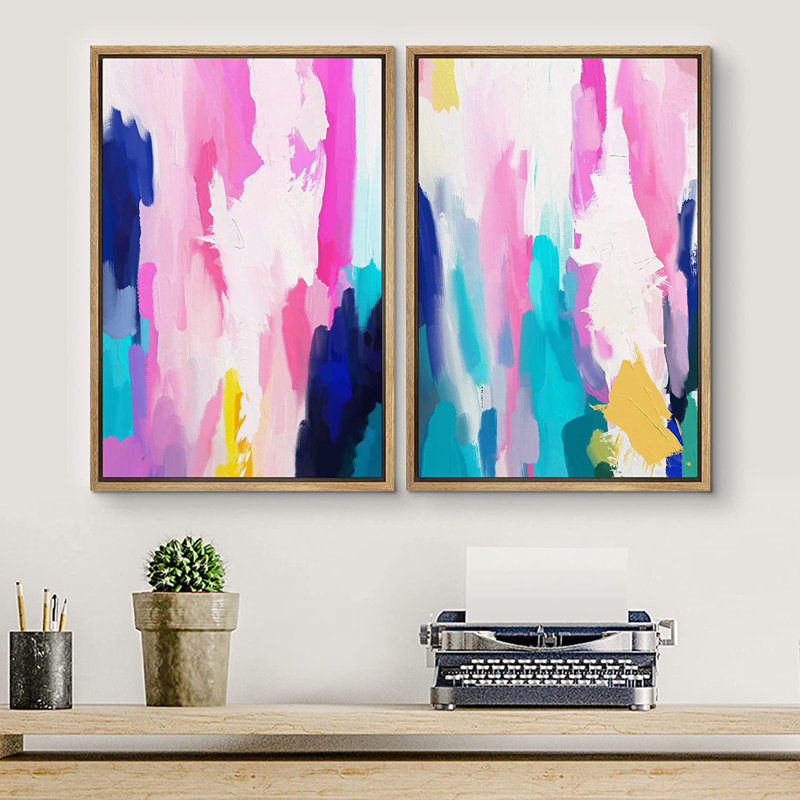 Colorful Brushstrokes Collage Framed paint can wall artView Details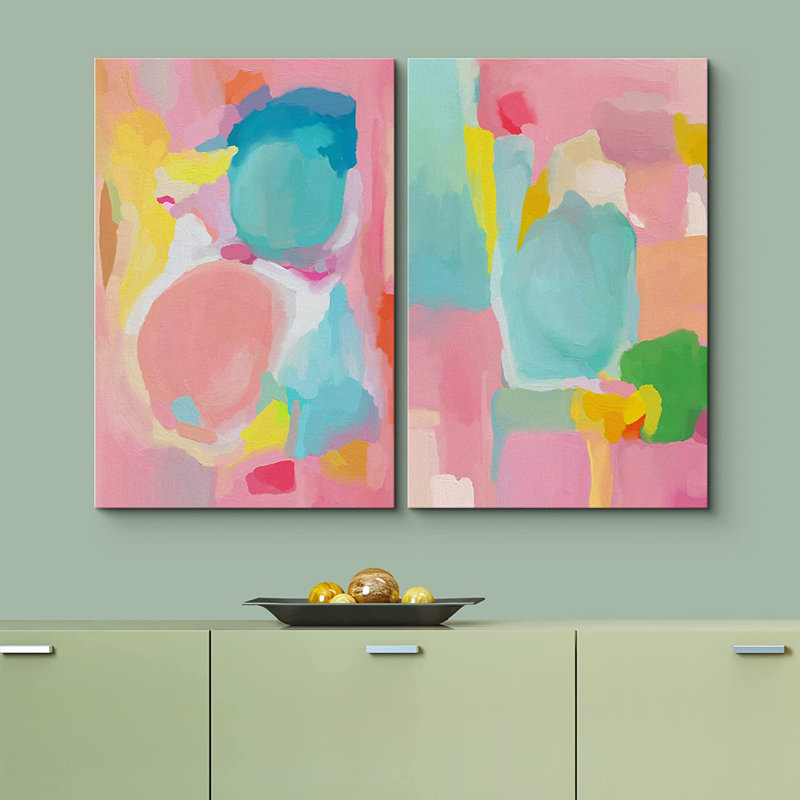 Colorful Brushstrokes – paint can wall art decorView Details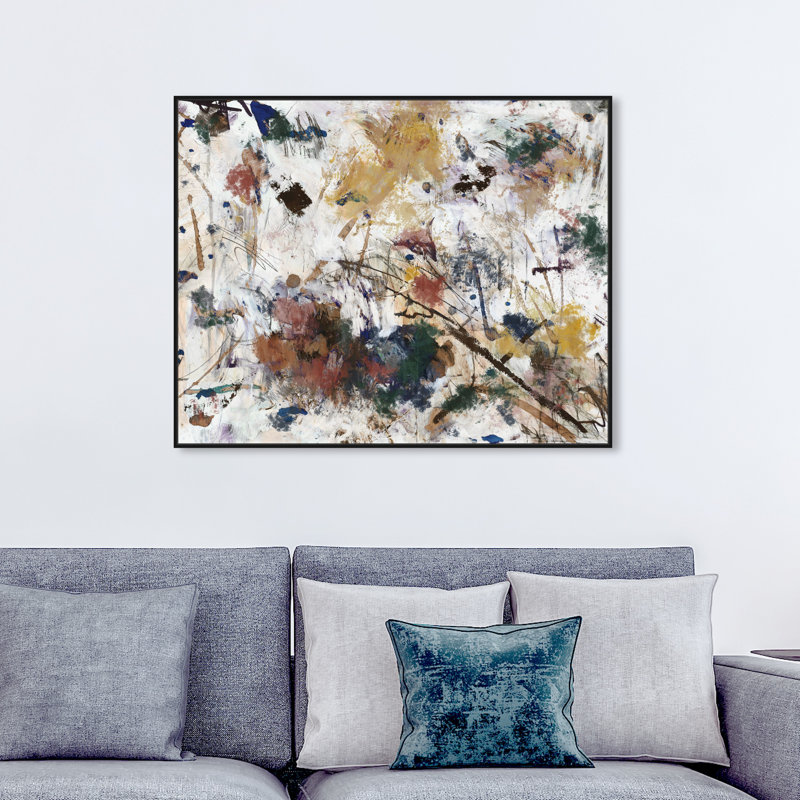 Elegant Elegant Bold Paint Splatters On Canvas by Oliver GalView Details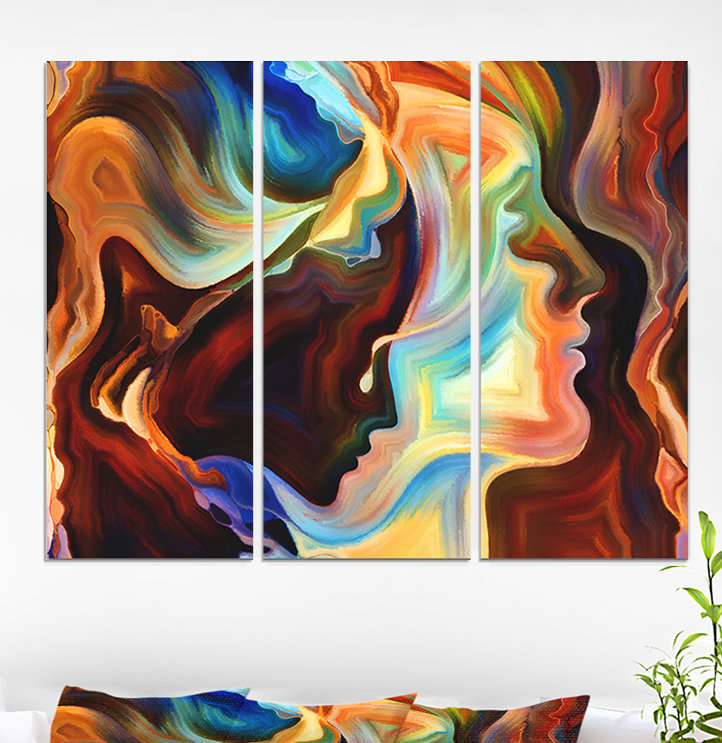 Kiss Of Inner Paint can wall art Graphic ArtView Details