Captivating, Beautiful and Playful Hyacinth Art
Hyacinth art is extraordinarily beautiful and unique both in beauty and symbolism which is why this type of wall art is becoming increasingly popular in homes across America and even around the world.  Great for master bedrooms, offices, living rooms and bathrooms,. this type of home wall art decor blends in well with almost any home decor theme but especially if you have other floral wall art or spring wall decor.
Steeped in mythology hyacinth artwork truly conveys power and profound meanings..  Essentially the Greek sun god Apollo and Zephyr god of the west wind were tossing a disk hoping to impress a young boy named Hyakinthos.  Zephyr gets angry and blewa gust of wind towards Apollo causing the disk to kill the young boy Hyakinthos.  Myth has it the hyacinth flower bloomed from the puddle of blood.
Therefore the  hyacinth flower reminds us to be happy and make time to play, but do not act rashly, as this can lead to deep regrets.   Which is why hyacinth art makes for inspiring and meaningful home decor.  Fortunately there are an abundance of hyacinth art to pick from from hyacinth wall clocks, hyacinth wall hangings, hyacinth canvas art and even more hyacinth art.
Hyacinth Wall Clocks –  Captivating Hyacinth Art
Pretty and playful these hyacinth wall clocks are timeless and quite charming for any area of your home.  Admittedly I love floral wall clocks therefore these below are on my have to have wish list.
3dRose Danita Delimont – Flowers – Hyacinth in bloom  Wall Clock 
 White Metal Frame Beautiful Hyacinth art
 Netherlands, Lisse, Keukenhof Gardens  Hyacinth Wall Clock,
Vintage Still life Hyacinth carpet August Macke Square Wall Clock
Purple Hyacinth Flowers Square Wall Clock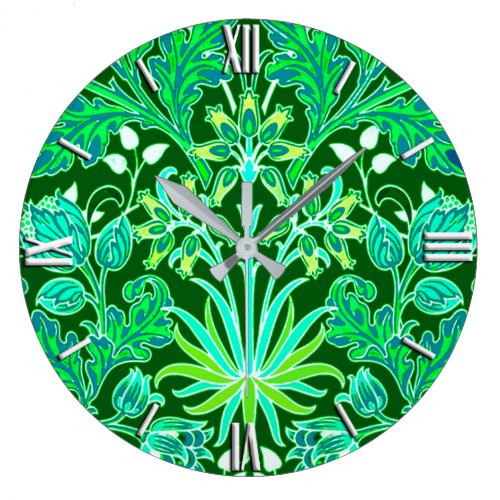 William Morris Hyacinth Print, Emerald Green Large Clock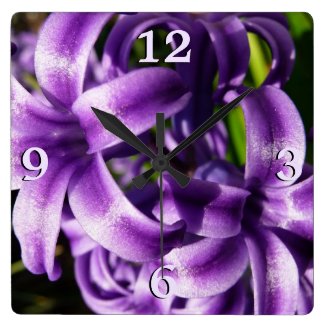 Blue Hyacinth I Spring Floral Square Wall Clock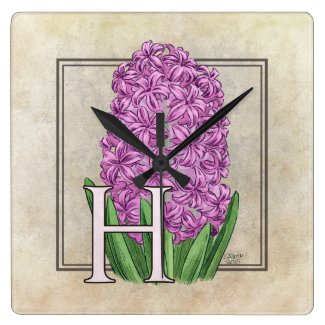 Pink Hyacinth Flora Monogram Square Wall Clock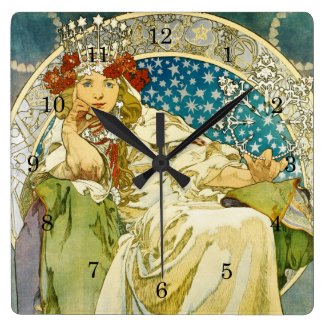 Alphonse Mucha Princess Hyacinth Art Nouveau Wall Clock
 Vintage Style Floral Clock – hyacinth wall clocks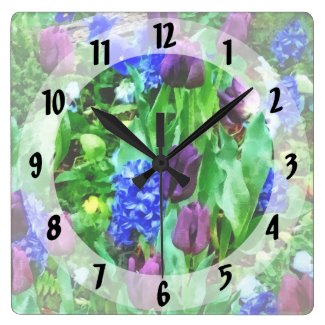 Spring Garden in Shades of Purple Square Wall Clock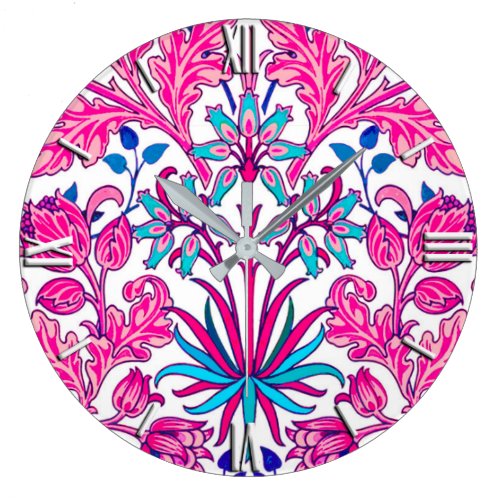 William Morris Hyacinth Print, Fuchsia Pink Large Clock
Hyacinth Wall Hangings & Tapestries – Hyacinth Art
Perfect for adding softness hyacinth wall hangings effortlessly transforms a bedroom or sitting area into a relaxing paradise.  The most well decorated homes use a combination of materials, shapes and textures to achieve balance and visual appeal.  For this reason hyacinth wall tapestries or hyacinth wall hangings are perfect for spring and summer.  With this in mind here are some of the most sought after hyacinth wall decorations.
Floral Tapestry by Ambesonne, Shabby Chic Constantia Flower 
Home Decor  Wall Hanging  Hyacinths Willow Flowers
NOVICA  Wall Hanging, Purple 'Purple Hyacinth'
Watercolor Flower Home Decor Tapestry by Ambesonne
Mauve Decor Tapestry by Ambesonne,  Hyacinth 
Tache  Woven Floral Beautifully Captured Tapestry Wall Hanging 
Flower Tapestry Decor Vintage Vivid Wreath with Daffodils  
Home Decor Tapestry Wall Hanging Gentle Spring Floral 
H Watercolor Drawing Pink Hyacinth Garden Flower Leaves 
Shabby Chic Decor Tapestry by Ambesonne,  Hyacinths  
Floral Tapestry by Ambesonne, n  Exotic Tones Hyacinth Hippie 
Home Decor  Hyacinths Willow Flowers
Hyacinth Canvas Art – Popular Flower Wall Art
Those who truly love floral wall art understand the appeal of canvas wall art.  It is easy to hang and can work in many different rooms.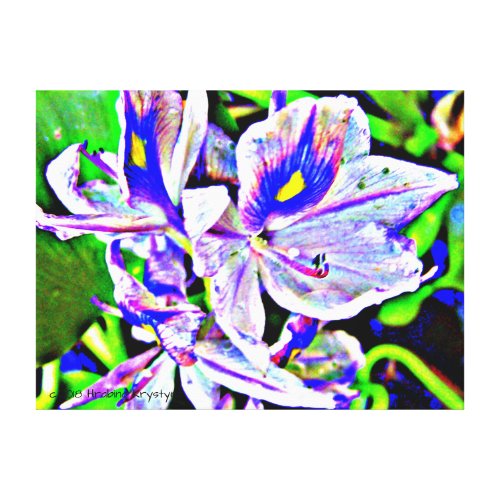 WATER HYACINTHS CANVAS PRINT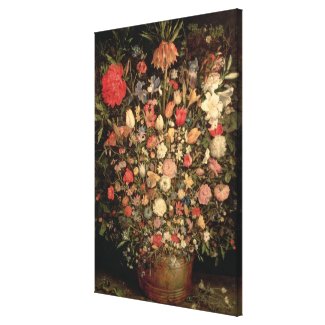 Large bouquet of flowers in a wooden tub canvas print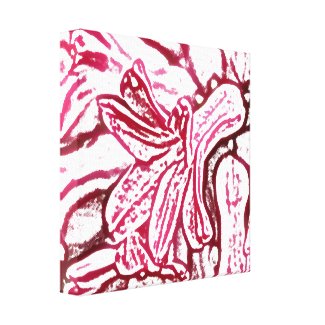 Hyacinth Edited Canvas Print – hyacinth wall decor
Adam Jones Premium Thick-Wrap Canvas Wall Art entitled Garden 
Welcome Spring I Hyacinth Canvas Print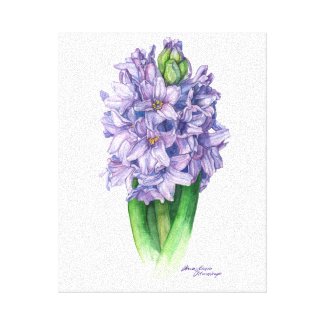 Purple hyacinth canvas print – floral wall art
Serenity Prayer Hyacinth Wrapped Canvas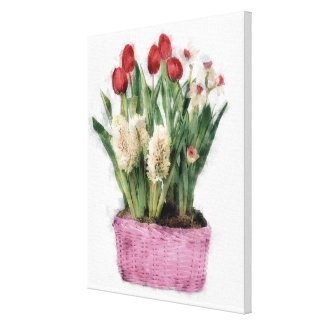 Sketch of Red Tulips & White Hyacinths in Basket Canvas Print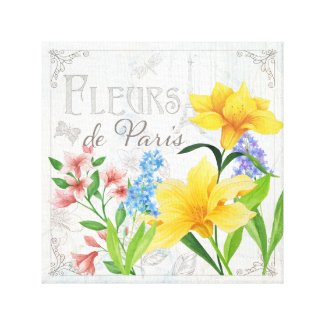 Fleurs de Paris Canvas – Hyacinth Wall Art decor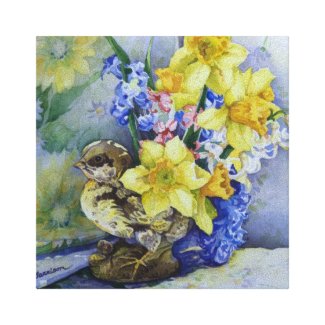 6296 Daffodils Bird Planter Wrapped Canvas Print
Purple Hyacinth Flowers Canvas Print
Hyacinth Flower in Full Bloom Canvas Print
Hyacinth Art Sale – Hyacinth Floral Decor
Obviously we all love a good sale and especially hyacinth art as it is rare and unique.   Chances are these will only be on sale a short amount of time so get yours now.
Hyacinth Flowers in Jar Framed Wall Art Wall  Frames Wall 
Stefania Ferri Premium Thick-Wrap Canvas Wall Art Print entitled 
Medium Easter Cross Wall Decor – White/Pink Hyacinths
Floral Watercolor Pastel Fine Art Prints — Set of Four  Photos 
NAVA 2pcs Painting Pale Violet Hyacinth Flower Flora Art Decor 
Stupell Home Décor Grow Old With Me Vintage Hyacinth Wall 
Botanical Set of 9 Prints Unframed Antique Beautiful French Garden 
Green Grass And Hyacinth Prints Artwork on Wood 
Variegated Simeths Wild Hyacinth c.1860 antique color lithograph 
Roses And Grape Hyacinth Bouquet  Paintings Modern 
So Crazy Art – Canvas Print Wall Art Painting For Home 
COLORSFORU Field of Hyacinths Beneath a Windmill Custom 
Check other Related Home Wall Art Decor