Unveiling the Cosmic Tapestry: The World of Psychedelic Wall Art and Interior Decor
In a world where self-expression knows no bounds, psychedelic wall art stands as the epitome of funky and vibrant decor. With its kaleidoscope of bold colors and intricate designs, it has surged in popularity, particularly in states like Arizona, where recreational and medical marijuana use is legal. This surge in demand has led to a flourishing market for psychedelic and cannabis-themed wall art. In this exploration, we delve deep into the captivating realms of psychedelic wall art, the diverse types of psychedelic interiors it complements, and the cultural trends that fuel this vibrant movement.
The Psychedelic Resurgence: A Glimpse into the Psychedelic Movement
Before we journey into the mesmerizing world of psychedelic wall art and interior decorating, it's essential to understand the broader context of the psychedelic resurgence. Psychedelics, known for their ability to induce altered states of consciousness, have been used for millennia in various cultural and spiritual contexts. However, recent years have witnessed a revival of interest in their therapeutic potential, leading to decriminalization efforts and a significant shift in public perception.
This resurgence naturally extends its influence into the world of art and design, breathing new life into the psychedelic aesthetic. Psychedelic wall art and interior decorating have emerged as prominent facets of this trend, offering a visual gateway to the realms of altered perception and expanded consciousness.
Exploring the Psychedelic Palette: Types of Psychedelic Wall Art
Psychedelic wall art is a dynamic and visually captivating expression of the psychedelic experience. Artists draw inspiration from a plethora of sources, including their own psychedelic journeys, nature, sacred geometry, and cultural symbols. Let's embark on a journey through the diverse types of psychedelic wall art:
Fractal Art: Fractals are intricate geometric shapes that repeat infinitely at different scales. Artists harness computer algorithms to generate mesmerizing fractal patterns, evoking a sense of infinite complexity and interconnectedness. These hypnotic creations invite viewers to get lost in their intricate beauty.
Visionary Art: Visionary artists, like the renowned Alex Grey and Amanda Sage, craft intricate and spiritually inspired works often featuring ethereal beings or transcendental realms encountered during altered states of consciousness. These paintings delve deep into the realms of mysticism, transformation, and interconnectedness.
Trippy Patterns and Mandalas: Psychedelic wall art frequently incorporates intricate patterns and mandalas that can induce a meditative and trance-like state. These designs draw from a rich tapestry of cultural traditions, such as Hinduism and Buddhism, where mandalas symbolize unity, wholeness, and the cosmos.
Nature and Psychedelia: Some artists merge the natural world with psychedelic elements, creating breathtaking scenes of lush forests, cosmic vistas, or underwater dreamscapes. These pieces encapsulate the awe and wonder that often accompanies psychedelic experiences in nature.
Psychedelic Pop Art: Drawing inspiration from the counterculture movements of the 1960s and 1970s, psychedelic pop art bursts with vibrant colors, bold shapes, and iconic symbols like peace signs and flowers. It pays homage to the spirit of rebellion, freedom, and free expression that characterized that era.
Psychedelic Interiors: Crafting Environments of Exploration
Psychedelic wall art finds its perfect home in interior decorating that embraces unconventional and imaginative design principles. Creating psychedelic interiors is an art form in itself, and it offers a harmonious fusion of aesthetics and consciousness exploration. Let's take a closer look at the types of psychedelic interiors:
The Bohemian Haven: Bohemian-inspired interiors are a natural fit for psychedelic decor. Characterized by an eclectic mix of colors, patterns, and textures, these spaces exude a sense of free-spirited creativity. Think tapestries, floor cushions, and an abundance of plants to create a cozy, laid-back atmosphere.
Cosmic Retreats: Cosmic-themed interiors take inspiration from the vastness of the universe. Dark walls adorned with celestial motifs, glow-in-the-dark elements, and starry lighting can transform a room into a cosmic journey through the cosmos. It's an invitation to contemplate the infinite.
Trippy Minimalism: For those who appreciate a more understated approach, trippy minimalism offers a balance between clean lines and psychedelic accents. A predominantly neutral palette is punctuated with psychedelic wall art and furnishings, creating a space that's both calming and stimulating.
Nature-Inspired Oasis: Nature plays a pivotal role in many psychedelic experiences, and this theme can extend to interiors. Incorporate natural materials like wood and stone, along with earthy tones and lush greenery, to create a sanctuary that reconnects you with the natural world.
Psychedelic Vintage: Delve into the nostalgia of the 1960s and 1970s with a psychedelic vintage interior. Think shag carpets, lava lamps, and retro furniture. This style transports you back to the heyday of the counterculture movement.
Cultural Trends: The Psychedelic Wave
The resurgence of interest in psychedelics and their accompanying art and design has brought about several cultural trends worth exploring:
Psychedelic Therapy: The therapeutic potential of psychedelics, particularly in treating mental health conditions, has gained substantial attention. This has led to a wave of research and discussions surrounding psychedelic therapy, influencing both art and interior design that aim to facilitate healing and transformation.
Eco-conscious Psychedelia: As environmental awareness grows, there is a trend towards sustainable and eco-friendly psychedelic art and decor. Many artists are incorporating eco-conscious materials and techniques into their creations to align with the values of interconnectedness and harmony with nature.
DIY Psychedelic Art: With the accessibility of digital tools and online tutorials, more individuals are experimenting with creating their own psychedelic art. This democratization of artistic expression has resulted in a diverse array of unique and personal creations.
Global Fusion: Psychedelic art and design often draw inspiration from various global cultures. This fusion reflects the interconnectedness and unity central to many psychedelic experiences, promoting cultural appreciation and understanding.
Digital Psychedelia: The digital realm offers new frontiers for psychedelic art and design. Virtual reality experiences and digital installations allow for immersive journeys into the psychedelic experience, challenging traditional boundaries of art and perception.
In the ever-evolving landscape of interior design, psychedelic wall art and decor stand as a testament to the boundless creativity of the human mind. From fractal patterns to visionary art and beyond, the world of psychedelic wall art offers a vibrant tapestry of visual experiences that resonate with those seeking exploration and self-expression.
When integrated into diverse types of psychedelic interiors, these artworks become portals to altered states of consciousness and avenues for personal transformation. Whether you're drawn to the whimsical Bohemian haven or the cosmic retreat, there's a psychedelic interior waiting to reflect your inner journey.
As cultural trends continue to evolve, the psychedelic wave shows no sign of receding. With psychedelic therapy, eco-consciousness, DIY creativity, global fusion, and digital innovation, this movement keeps pushing boundaries, inviting us to explore the profound and the surreal within ourselves and the world around us. So, embrace the colors, embrace the patterns, and embark on your own psychedelic journey through the mesmerizing world of wall art and interior decorating.
Blossoming Psychedelia: A Dive Into Psychedelic Wall Decor
In the realm of interior decoration, pushing the envelope is a well-cherished endeavor. It is an ever-burgeoning space where creativity unfurls without any leash. One such endeavor that has been catching eyeballs is the Psychedelic interior decorating ideas. Draped in vivacity, these ideas are not merely about filling spaces; they are about narrating tales through colors and designs. The heart of such an enigmatic theme is the Psychedelic wall decor, a sublime tapestry of colors and patterns that breed a landscape where reality meets fantasy.
Psychedelic Wall Hangings are a voyage into the unknown. They are unassuming at first glance but delve deeper, and they unveil a spectrum of stories and emotions. Their ability to transform mundane walls into a canvas of myriad interpretations is where their true beauty lies. What may seem like a whirlpool of colors is, in essence, an intricate design with the capability to evoke a spectrum of emotions and thoughts.
Psychedelic wall art is not about splashing colors in a haphazard manner. It's about creating a blend where each color not only stands out but also syncs in harmony with others. It's a subtle play of colors where every stroke has a tale to narrate. The way these colors merge and create a symphony is a testimony to the precision that goes into creating Psychedelic wall art.
Now, glancing over the image provided, it epitomizes the essence of Psychedelic interior decorating ideas. The wall, adorned with a mesh of glowing colors, creates an ambiance that's nothing short of a reverie. The meticulously chosen palette alongside the plush purple bedding creates a serene yet enigmatic atmosphere. The cascading chandelier complements the aesthetic, adding a touch of glam to the psychedelic vibe.
Incorporating such bold and enthralling designs can overhaul the ambiance of a room. It's not merely about adding colors; it's about infusing life into a space. As you traverse through the vibrant hues on the wall, each curve, each swirl, holds a distinct vibe, offering a novel experience. The amalgam of colors not only is visually enthralling but also evokes a sense of euphoria, often leading to a trail of thoughts, making the room not just a physical space but an emotional haven.
Currently Popular Psychedelic Wall Art
Fantasy Art House Decor Tapestry by Ambesonne, Imaginary ForestView Details
Drug Plants Cocaine Marijuana Deadly Nightshade OpiumView Details
Wallmonkeys Owl Psychedelic Pop Art Design-psychedelicView Details
Best Buds Educational Cannabis Marijuana Strains  Art Pint PosterView Details
Psychedelic Mushroom Tapestry Starry Sky Trippy TapestryView Details
Hippie Every Little Thing is Gonna Be Alright Metal Vintage SignView Details
Unlocking the Magic: Decorating with Psychedelic Wall Art
Psychedelic wall art isn't just an art form; it's a vibrant, transformative experience waiting to adorn your living spaces. From the pulsating patterns of fractals to the ethereal visions of visionary art, psychedelic wall decor has the power to turn your home into a mesmerizing journey through altered states of consciousness. In this exploration, we'll unravel the secrets of decorating with psychedelic wall art, offering tips on how to incorporate it into various rooms, discuss textures and dimensions, and suggest color palettes that will elevate your space to new heights of creativity and inspiration.
Choosing the Right Space for Psychedelic Wall Art
Before you dive into the world of psychedelic wall art, it's essential to identify the right spaces in your home where it can shine the brightest:
Living Room: The living room is the heart of your home, and it's an ideal canvas for psychedelic art. A large, eye-catching piece can become the focal point of the room, sparking conversation and drawing attention.
Bedroom: In the bedroom, psychedelic art can create a dreamy, otherworldly atmosphere. It can help induce a sense of tranquility or wonder, depending on the artwork's mood and color scheme.
Home Office: Inject some creative energy into your workspace with psychedelic wall decor. It can stimulate your imagination, inspire innovative thinking, and break up the monotony of a traditional office setting.
Hallways and Entryways: These transitional spaces offer opportunities to make a bold statement. Consider using psychedelic art to create a captivating pathway through your home.
Dining Area: In the dining area, psychedelic art can serve as a conversation starter during meals or add a sense of festivity and celebration.
Textures and Dimensions: Adding Depth to Psychedelic Decor
Texture and dimension are crucial elements when decorating with psychedelic wall art. They can elevate the visual impact of the artwork and create a multisensory experience:
Canvas Prints: Canvas prints are a popular choice for psychedelic wall art. They provide a tactile element, and the texture of the canvas can enhance the artwork's depth and dimension.
Metal Prints: Metal prints offer a sleek, modern look that complements the vivid colors often found in psychedelic art. They reflect light differently, giving the artwork a luminous quality.
Tapestries: Psychedelic tapestries add a rich, tactile dimension to your space. They can be draped on walls or used as room dividers, creating an immersive environment.
3D Art: Consider three-dimensional psychedelic art pieces that protrude from the wall. These sculptures add an extra layer of depth and intrigue, making the art feel alive.
Mirrors and Reflective Surfaces: Incorporate mirrors or reflective surfaces strategically around the artwork to play with light and create illusions of depth. This enhances the trippy, surreal nature of the art.
Harmonizing Color Palettes with Psychedelic Art
When selecting a color palette for rooms adorned with psychedelic wall art, it's important to strike a harmonious balance:
Complementary Colors: Choose wall colors and furnishings that complement the dominant colors in the artwork. This will create a cohesive and visually pleasing look. For instance, if your art features blues and purples, consider warm, earthy tones as a backdrop.
Contrast for Impact: Alternatively, opt for a high-contrast approach by selecting wall colors that are opposite or complementary to the colors in the artwork. This can make the art pop and create a striking visual effect.
Monochromatic Elegance: If your psychedelic art is particularly vibrant and busy, consider using a monochromatic color scheme for the rest of the room to provide balance. A neutral backdrop can allow the art to take center stage.
Accents and Accessories: Incorporate accent colors from the artwork into your decor through cushions, rugs, or small decorative items. This ties the room together and reinforces the art's presence.
Lighting Matters: Pay attention to lighting; it can significantly impact how the colors in the artwork are perceived. Experiment with different lighting setups to achieve the desired effect.
Creating a Harmonious Arrangement
When arranging psychedelic wall art, consider the following tips for achieving balance and harmony:
Symmetry vs. Asymmetry: Decide whether you want a symmetrical or asymmetrical arrangement. Symmetry can provide a sense of order, while asymmetry adds an element of surprise and dynamism.
Balance Scale: Choose the size of your artwork in proportion to the wall space and the surrounding furniture. Oversized pieces can be striking, but they need ample room to breathe.
Gallery Walls: If you have multiple pieces of psychedelic art, consider creating a gallery wall. This allows you to mix and match different styles and sizes, creating an eclectic, visually stimulating display.
Furniture Placement: Position furniture, such as couches or tables, in a way that complements the art. Ensure that they don't obstruct the view or create visual clutter.
Eye Level: Hang your artwork at eye level to make it more accessible and engaging. This also helps viewers connect with the art on a personal level.
Maintenance and Care
Finally, remember that psychedelic wall art, like any artwork, requires care to preserve its beauty:
Protection from Sunlight: Avoid placing the art in direct sunlight, as prolonged exposure can cause fading. Use UV-protective glass or acrylic if possible.
Regular Cleaning: Dust and clean the artwork periodically to maintain its vibrancy. Use a soft brush or microfiber cloth to avoid damaging the surface.
Frame Maintenance: If your art is framed, inspect the frame for any damage or wear. Ensure that it remains sturdy and secure.
Climate Control: Maintain a stable indoor climate to prevent damage from fluctuations in temperature and humidity.
In conclusion, decorating with psychedelic wall art is a creative journey that transcends conventional design principles. It invites you to explore the boundaries of your imagination and embrace a world of vibrant colors, intricate patterns, and transcendent experiences. By carefully selecting the right space, considering textures and dimensions, harmonizing color palettes, and creating a harmonious arrangement, you can transform your living spaces into captivating, otherworldly environments. So, let your creativity soar, and let your walls become portals to the extraordinary world of psychedelic art.
Delve into Dimensions: Psychedelic Wall Decor Reviving Living Spaces
In the milieu of interior design, there's an exhilarating shift towards the bold and unconventional, and nothing exemplifies this trend better than Psychedelic wall decor. This living room, with its audacious colors and designs, portrays how a space can transcend the traditional and usher in a vivacity that's as enigmatic as it is breathtaking.
Psychedelic Wall Hangings are a passage to a different dimension. They manifest not just as an array of colors, but as a narrative that unfolds with every look. The intricate swirls and patterns are not just mere decoration but a dialogue between the room and the observer. Each glance reveals a new perspective, an unseen hue, or an unnoticed pattern, thus making the space a living, breathing entity.
The Psychedelic wall art in this room is a marvelous embodiment of surreal artistry. The swirling maroon patterns on the wall forge an ambiance that's both cozy and contemplative. It's a brilliant illustration of how wall art can shift the core aesthetics of a room, creating a space that's both invigorating and comforting.
The synchronization between the wall art and the furnishings is worth admiring. The orange sofa with swirling blue patterns complements the wall art and creates a pleasing visual symmetry. The Psychedelic interior decorating ideas extend to the floor with a rug that seems to be a color palette picked right off the walls, thus creating a continuum of design that's seamless and intriguing.
Among the other elements that complete this Psychedelic interior spectacle are the lamps. The overhead pendant light with its orange hue and spherical structure adds a modern yet quirky touch, aligning with the overarching theme of the room. The balance between the traditional and modern, the calm and chaotic, is managed astutely in this living space, showcasing a spectacular application of Psychedelic interior decorating ideas.
The harmonious chaos that Psychedelic wall decor brings into a living space is nothing short of a visual fest. It extends an invitation to explore the unknown, to engage in a dialogue with the room, and to appreciate the marvel of a design that's both complex and captivating.
Psychedelic Wall Tapestries
Often times all a space needs is a soft colorful touch and this is where psychedelic wall tapestries come into play.  You can add softness and vibrant color with a couple pretty psychedelic wall hangings.
Sunshine Joy 3D Epic Tropical Paradise Surf Wave Palm Tree Tapestry Tablecloth Beach SheetView Details
3D Tapestry Fractal Decor by Ambesonne, Psychedelic Gradient Triangle Shapes LinesView Details
Tie Dye Elephant Mandala Hippie Tapestry, Hippy Mandala Bohemian Tapestries, IndianView Details
Future Handmade Mandala sun moon tie dye twin tapestry wall tapestry hippie tapestryView Details
Psychedelic Tour Bus Tapestry by Dan Morris, – psychedelic wall art – trippy wall artView Details
Psychedelic Cannabis Leaf Tapestry, Blacklight Tie Dye Weed Marijuana LeafView Details
Enigmatic Euphoria: Unfurling the Psychedelic Wall Decor in Modern Lounges
In a world crammed with monotones and predictability, emerges a vibrant antidote in the form of Psychedelic interior decorating ideas. This living lounge is the epitome of such a renaissance that flirts with flamboyant colors, surreal patterns, and an atmosphere that jettisons the mundane, catapulting the occupant into a realm that dances on the whims of imagination.
The cynosure of this room is the Psychedelic wall decor that morphs the usual into the unusual, the known into the unknown. The walls are not just mere boundaries but canvases where a color saga unfolds. The tree-like forms sprawling across the walls are a euphoric escape from the geometric rigidity that often stifles the creativity in many modern spaces. These forms evoke a sense of organic freedom, a cascade of imagination that flows unfettered across the room.
Psychedelic Wall Hangings and art are not just an aesthetic endeavor but a profound journey into the depths of creativity. They are the silent narrators of an abstract tale, each stroke and hue is a word in a visual poem that resonates through the room. The soft gradations of color in the wall art create an ambiance that's both warm and invigorating.
The synergy between the wall decor and the other elements of the room is seamless. The couch, with its labyrinth of colors, resonates with the whimsy of the wall decor. The choice of lighting is sublime, casting ethereal glows that dance on the rhythm of colors, augmenting the Psychedelic wall art.
The floor, bearing a reflection of the psychedelic aura, seems to be in a jovial conversation with the walls. It's a cosmos of color that holds one in a whimsical embrace, yet liberates the imagination to wander into the unknown.
This lounge is a testimony to how well-thought-out Psychedelic interior decorating ideas can infuse a breath of fresh, vibrant air into modern living spaces, making them not just aesthetically pleasing, but emotionally stirring.
Psychedelic Wall Clocks
Nothing is as timeless as a well placed psychedelic wall clock.  Psychedelic wall clocks are excellent for offices, game room, living room or study.   These clocks are truly unique works of art and as a result you will get many compliments.   Indeed be prepared for your family and friends asking where you found yours.
Psychedelic Swirl, Super Groovy Psychedelic Swirls of ColoView Details
DANCING with THAT HIPPIE CHICK retro hippie flower powerView Details
Medical Marijuana Lighted Clock – psychedelic wall art decorView Details
Cannabis Leaf on Psychedelic Non-Ticking Wall ClocksView Details
Psychedelic Wall Art – Psychedelic 60S Hippie Style Wall Clock,View Details
ATTX Hippie Leaves of Cannabis Wall Clock, VintageView Details
Spirals of Imagination: Psychedelic Wall Art Weaving Dreams in Bedrooms
As we step into a realm where colors spiral into the beyond, Psychedelic interior decorating ideas are the compass guiding us through this enchanted journey. The beautiful concoction of the whimsical and the profound, these decorating ideas are a treasure trove for those seeking to weave dreams into the very fabric of their homes, especially the sanctum of serenity – the bedroom.
At the heart of this dreamy voyage is the Psychedelic wall decor, where every swirl is a portal to a new dimension. The colors don't just fill up the space; they breathe life into it. The swirls on the wall, with their gentle swoops and spirals, appear to be in a harmonious dance with the universe, adding a layer of depth and whimsy to the room. They are not mere decor but a reflection of a free spirit and boundless imagination.
The Psychedelic Wall Hangings are the poems of this story, each telling tales of a different realm. They blend seamlessly with the whirling colors on the walls, creating a visual symphony that resonates through the room. These hangings are where aesthetics meets soul, filling up the space with a vibe that's as mystical as it is inviting.
The Psychedelic wall art is the magic wand that turns a mundane room into an enigmatic enclave. The bedroom showcased is a masterpiece that brings this magic to life. The decor cocoons you in a world where every day is a daydream, and every night is a voyage into the stars.
As one lies down on the soft, embracing bed, the world outside seems to fade away, leaving behind the gentle whispers of the swirling colors on the walls and floor. The foliage adds a touch of nature, making the room a haven where the urban meets the ethereal.
The soft yet vibrant hues of the rug, the bed, and the foliage create a stunning contrast against the bold and beautiful Psychedelic wall art, showcasing a canvas where every element has its own voice, yet they sing together in a harmonious melody.
Marijuana Wall Art – Psychedelic Wall Decor
Marijuana wall art is also very popular currently and therefore had to be included.  Marijuana wall art is truly captivating and great for creating a relaxing vibe.  Therefore check out a few of these amazing pieces of cannabis wall art below.
PAINTING MARIJUANA LEAF FLAMES FIRE WEED COOLView Details
Pingo World – Keep Calm Green Smoke KushView Details
Legalize It by Potman in Black Matte and Wood FrameView Details
Cannabis Poster in This House We Smoke It Eat It Vape It and Apply ItView Details
Hippie Marijuana and Entering The GardenView Details
Marijuana Decor – Weed Smoking Gifts – Dope Wall DecorView Details
A Journey Through Color: Embracing Psychedelic Interior Decorating Ideas
Unveiling a spectacle of colors, forms, and expressions, the Psychedelic interior decorating ideas offer a transcendent expedition into the realms of creativity. It's not merely about decorating a space; it's about transporting oneself to a realm brimming with imagination and vibrancy. The focal point of this vibrant escapade is undeniably the Psychedelic wall decor which unfolds as a canvas of unending narratives and emotions.
When the door opens to this living room, one steps into a reality where the usual is questioned and the extraordinary is celebrated. The walls echo the essence of psychedelic artistry, with swirls resembling the whimsical journey of thought. It's not just a wall; it's a narrative painted in broad strokes of orange and purple, with every curve leading deeper into an imaginative cosmos.
Psychedelic Wall Hangings add a layer of texture and mystique to the whimsy, telling stories beyond the mundane. They are not mere additions but pivotal characters in the tale that this room narrates, each one distinct yet harmoniously blended with the vibrant expressions of the wall.
The Psychedelic wall art is not confined to the walls but spills over to the floor, creating a realm where every inch is a part of the narrative. The floor resembles a colorful river of thought, leading one from reality to a realm of endless possibility. Each swirl on the floor is an echo of the wall, creating a seamless flow of imagination that envelops the space.
The furniture doesn't just sit in the room; it converses with the Psychedelic wall art. The curves on the sofas echo the swirls on the wall and floor, while their colorful upholstery adds a comforting yet exciting vibe to the room.
Tall, luscious plants breathe life into this psychedelic scenery, embodying the essence of nature's whimsy and color. Their green leaves stand in beautiful contrast to the room's color palette, adding a refreshing and grounding touch to the psychedelic vibe.
This room is not just a space; it's an experience waiting to unfold. It's an invitation to let go of the usual, embrace the extraordinary, and to journey through the colors and forms of the Psychedelic interior decorating ideas.
Psychedelic Canvas Wall Art
Elevate any room of your home with a colorful piece of psychedelic canvas wall art.   You can get something as simple as a magic mushroom canvas art, or something more colorful and vibrant.  Either way you can find psychedelic canvas wall art that is sure to stimulate your senses.
Printed Fabric Poster – Picture Frame PrintView Details
Youysu Peace Love Sign Every Little Thing Gets WellView Details
Printed Fabric Poster – Picture Frame PrintView Details
Printed Fabric Poster – Picture Frame PrintView Details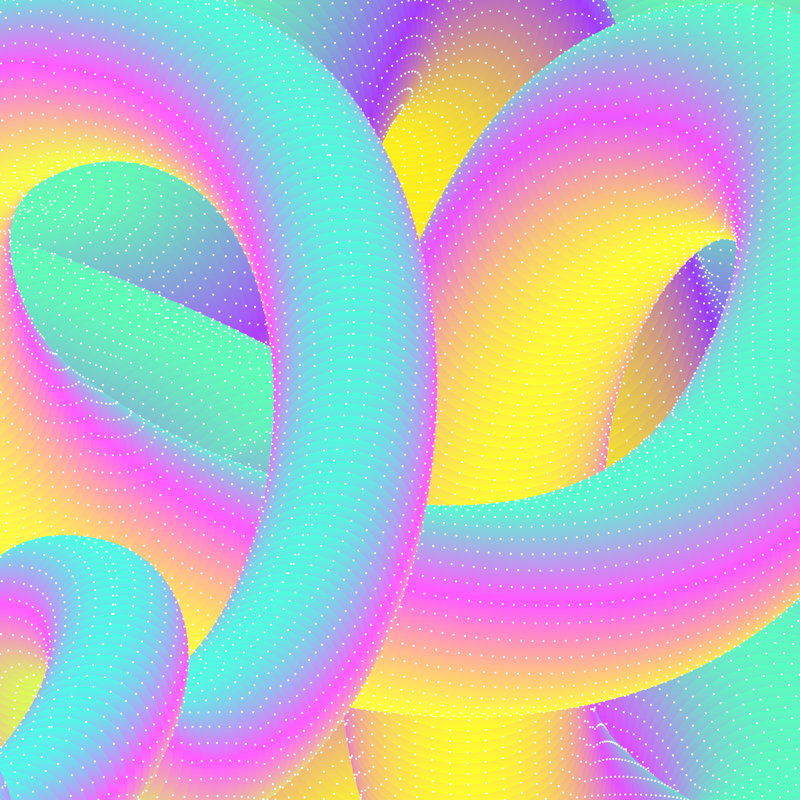 Tishon Psychedelic Background On Canvas Graphic ArtView Details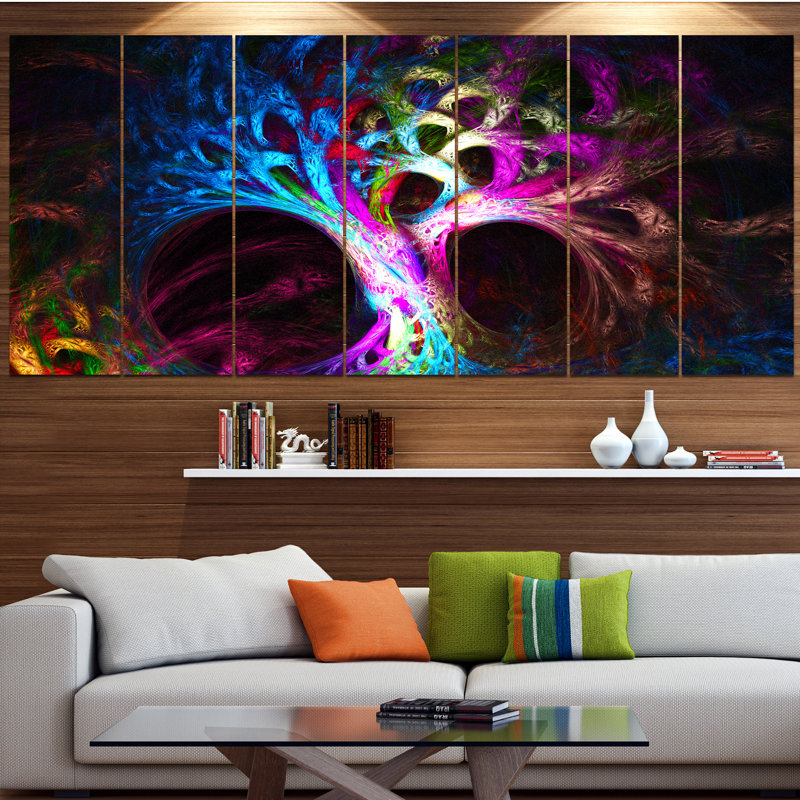 Magical Multicolor Psychedelic Tree On Canvas Graphic ArtView Details
Psychedelic Oasis: Melding Tradition with Visionary Wall Art
The transcendence from conventional to extraordinary commences the moment one steps into this entrancing abode. As a testament to Psychedelic wall decor, every corner of this living room ebbs and flows with a dynamic mix of colors, forms, and textures. The psychedelic wall art emerges as a voyage into the imaginative realms, seamlessly integrated within the decor to not merely adorn but to narrate a whimsical tale of creative liberty.
The room comes alive under the kaleidoscopic glow of ambient lighting, where each luminaire seems like a drifting planet in a cosmic spectacle. The vibrancy of Psychedelic Wall Hangings offers a sumptuous contrast against the darker backdrop, establishing a rich visual dialogue between tradition and contemporary aesthetics. These elements of decor are more than just accoutrements—they are conversations starters, encapsulating the essence of psychedelic aesthetics.
The journey continues onto the walls which seem to harbor an endless evening under a canopy of fantastical florals and delicate silhouettes. The subtle charm of Psychedelic wall decor augments the vivacity of the room while offering a cozy retreat amid the bustling urban life. It is the balance between the understated and the vibrant that crafts the unique persona of this sanctuary.
The furniture is enveloped in luxurious fabrics that echo the richness of nature's palette, while the plush cushions provide a comforting embrace. The selection of low-line furniture honors the traditional while celebrating the unconventional through its rich hues and textures.
The magic extends beyond the walls onto the diverse array of curios scattered around, each with a distinct narrative yet harmoniously contributing to the psychedelic narrative. From blooming flora to the meticulously arranged Psychedelic Wall Hangings, the room is a medley of traditions, textures, and tales waiting to be explored.
This living room isn't merely a dwelling; it's an exploration into the expressive freedom that Psychedelic interior decorating ideas can offer. A harmonious meld of the past with the visionary, this space is a tribute to the timeless charm of Psychedelic decor.
Psychedelic Wall Art and Marijuana Wall Art Sale
Obviously we all can appreciate a good sale and this is especially true for psychedelic wall art as its rare and therefore pricey.  However these pieces of psychedelic wall art and marijuana wall art are both affordable and groovy.  You will appreciate the large selection of psychedelic home wall art decor.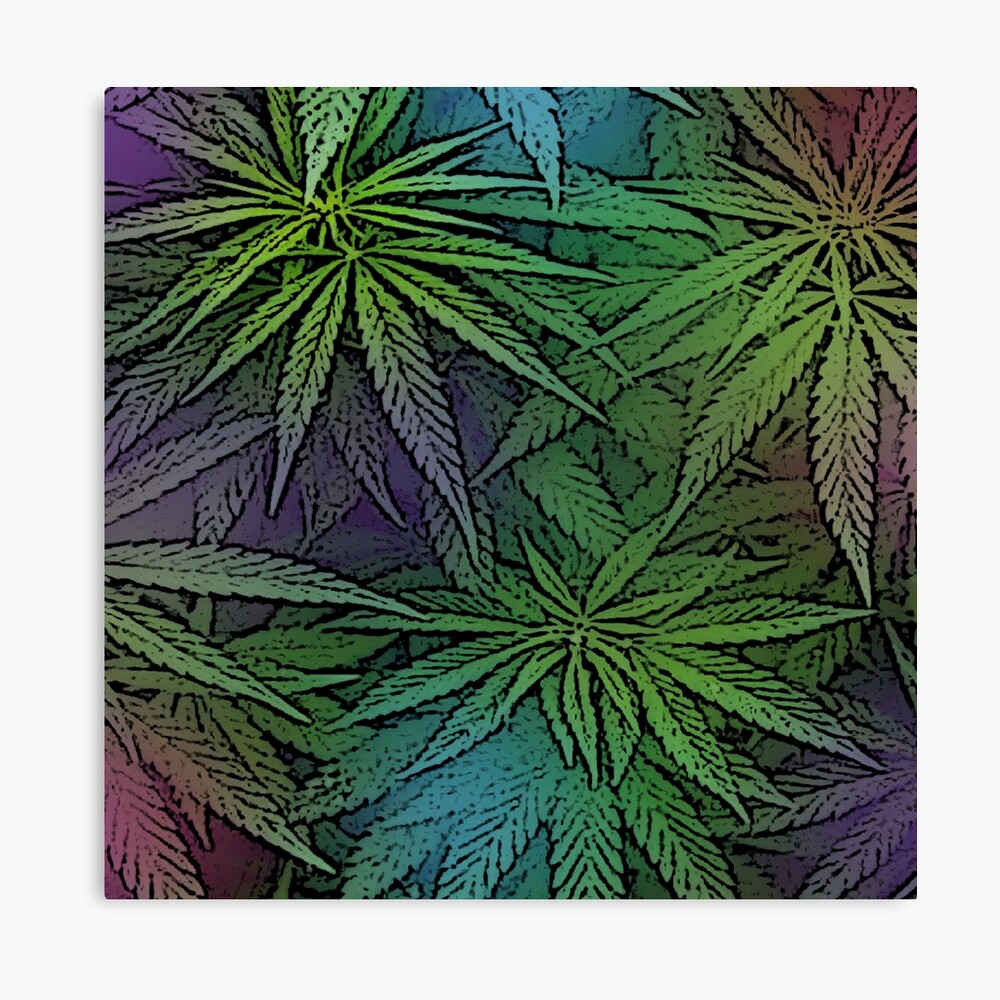 Green Cannabis Marijuana Pot Ganja 420 Design CanvasView Details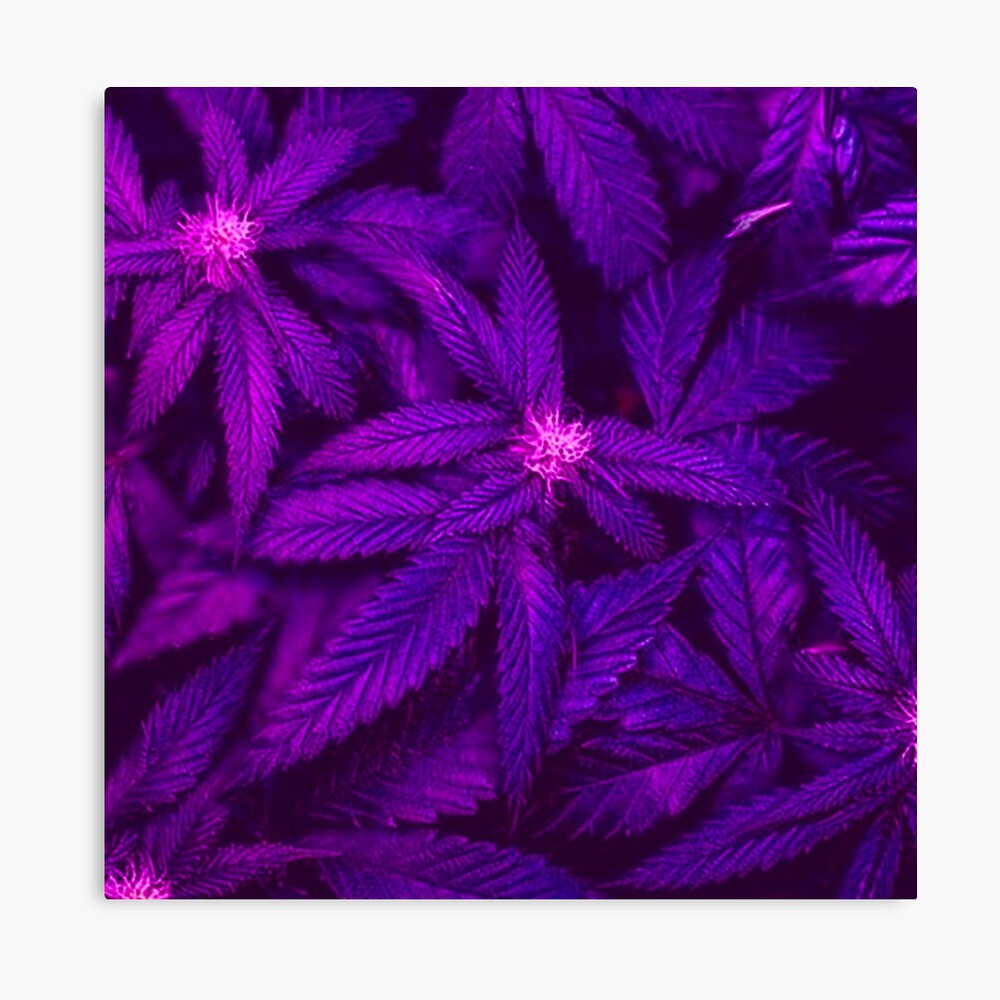 Deep Violet Purple Kush Cannabis 420 Marijuana Canvas PrintView Details
Canvas Wall Art – Cannabis Texture Marijuana Leaf PileView Details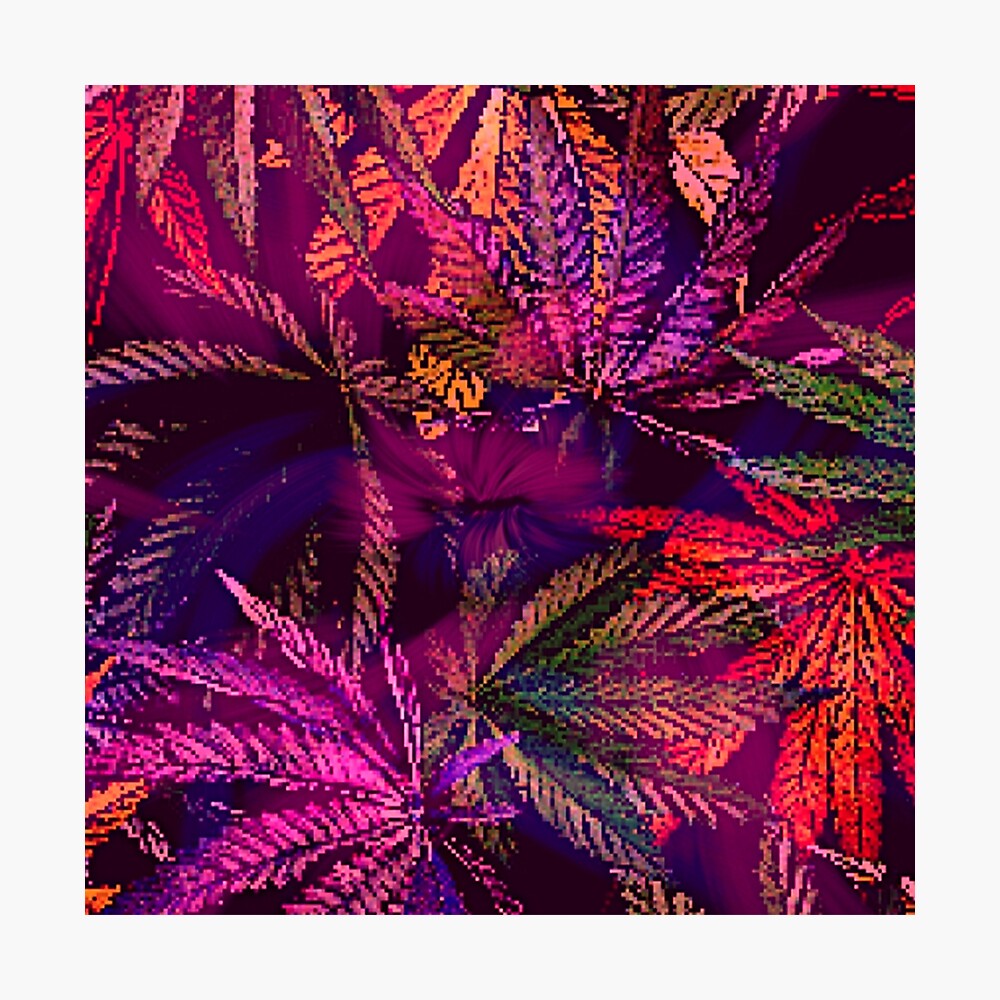 Dank Red Pink and Purple Marijuana Cannabis Print PrintView Details
Sunshine Joy Waterfly Tapestry Beach Sheet Wall Art HugeView Details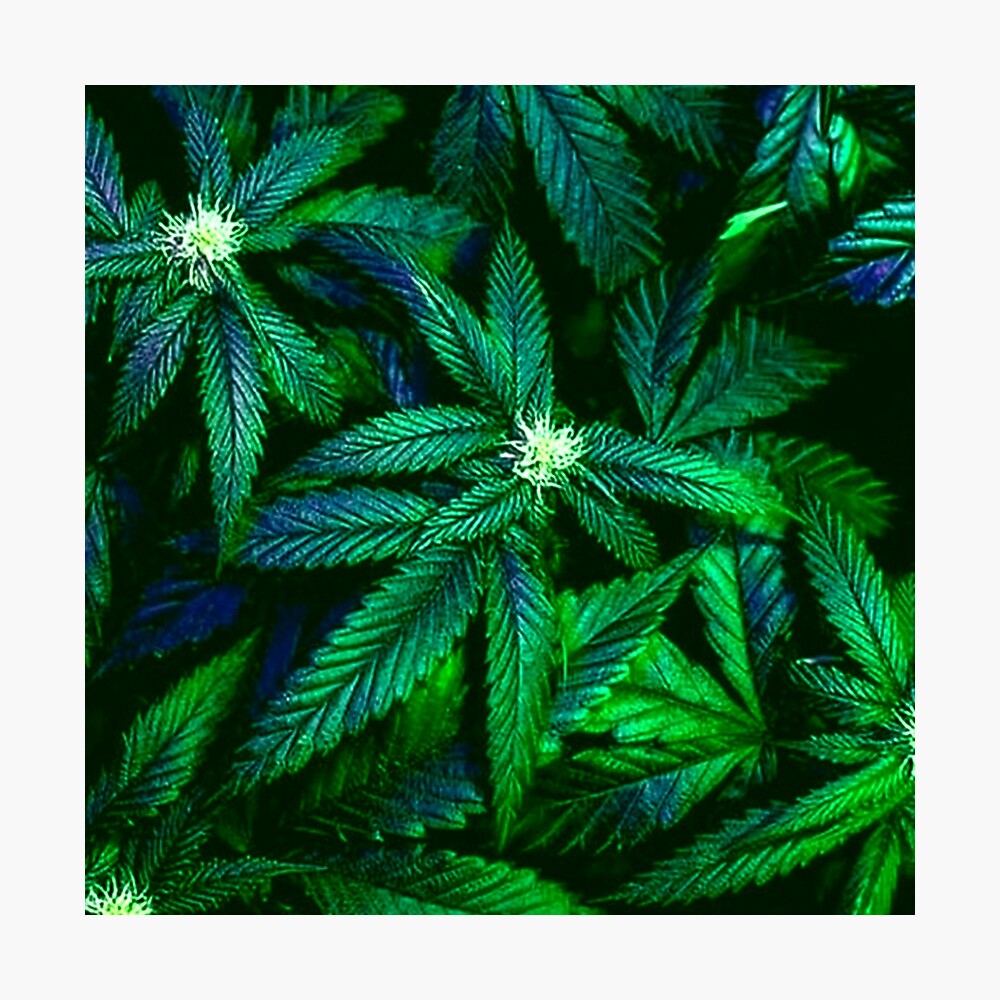 Pretty Marijuana Cannabis Pot Leaf 420 Print Photographic PrintView Details
Check out these cool home wall art decor posts
Many or all of the products featured here are from My partners who compensate me. This may influence which products I write about and where and how the product appears on a page. This has no bearing on my personal opnion.